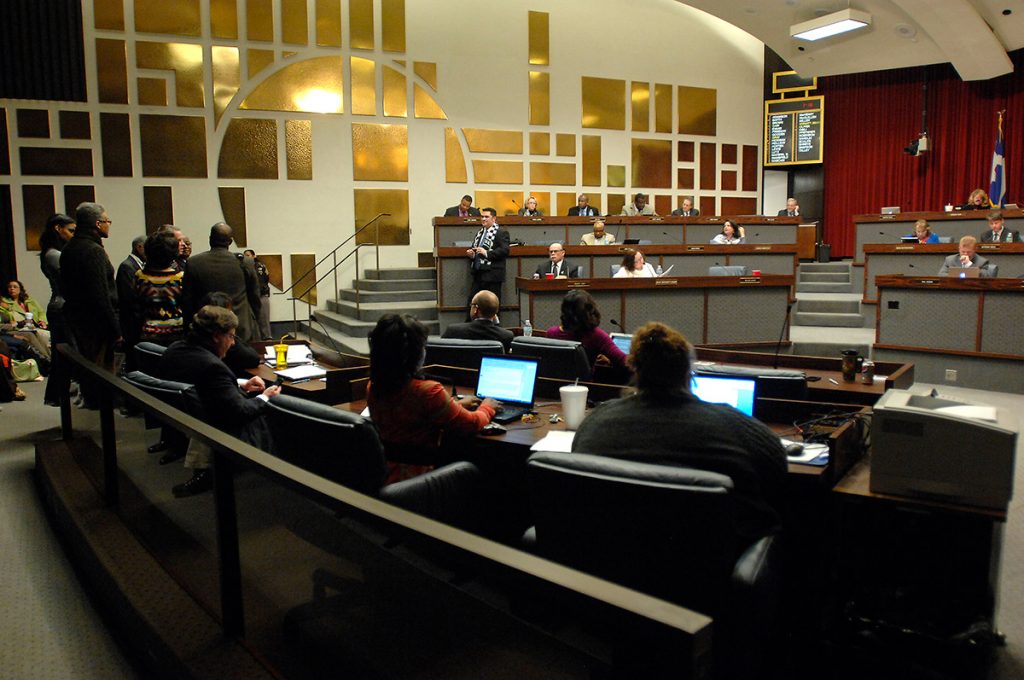 Members of the Indianapolis City-County Council say it's impossible to achieve good government without racial and social equity. And Indianapolis doesn't have it.
Here, minority residents are far more likely to be victims of violent crime than white residents and are over-represented in the homeless and incarcerated populations. They're more likely to live in areas that lack access to adequate transportation or fresh food.
Black and Latino residents compose a fifth of central Indiana's population but account for only 10% of home loan applications and are twice as likely to be denied a mortgage as white applicants.
The list goes on.
Now, the City-Council Council wants to do something about it.
The council last month committed to addressing the historical inequities of race, place and identity throughout city-county government by unanimously passing a special resolution outlining steps that will be taken to move the needle on the problem.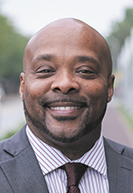 It's a commitment that has local leaders excited. Tony Mason, president and CEO of the Indianapolis Urban League, is one of them. He told IBJ it's "so refreshing to see a top-down commitment to equity."
"I think we all have aspirations and beliefs for how great the city of Indianapolis can be," he said. "But … we have a community where, essentially, depending on your economic status, we may have two or three totally different existences within this city."
A steering committee, made up of about two dozen municipal leaders who have already met once, will lead the effort. The committee will work alongside the Government Alliance on Race and Equity, a national network of governments devoted to achieving racial equity and advancing opportunities for all.
GARE held workshops on race in government late last year that were attended by more than 100 Indianapolis leaders and stakeholders. The resolution, and steering committee, are a result of that workshop.
The steering committee will collect data and other information to better understand how bias influences the way residents receive city services. Then the group will work to develop and deploy infrastructure to integrate racial and social equity throughout city-county government, and in city policies, programs and procedures.
Angela Plank, City-County Council director of communications, said the process will likely last 12 to 18 months, though residents might see change sooner. Some departments might already be aware of programs or policies that disproportionately affect people of color, and can make adjustments on their own, she said.
Take, for example, the Marion County prosecutor's decision last September to stop prosecuting simple marijuana-possession cases. Prosecutor Ryan Mears has said criminalizing the offense disproportionately affects communities of color and that his decision was based on fairness. While he didn't need to ask the City-County Council for permission or for funding to change the policy, other changes might require cooperation and discussion among several departments and would take time, Plank said.
"We're really focusing on: What are the results we're trying to get to? And what data [do] we need to capture?" she said. "This isn't a feel-good resolution that was passed and then goes on a shelf and everyone says, 'Isn't it great we all sang that song that one time?'"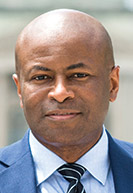 City-County Council President Vop Osili, a Democrat who is leading the effort, said in a statement to IBJ that many communities across the country are realizing that systems that fail some people actually fail all people.
"Addressing issues of inequity requires us to have frank, sometimes uncomfortable discussions that acknowledge the degree to which certain disparities—for minorities, or women or LGBTQ citizens, for example—were historically 'baked in' at all levels of government. … It's incumbent upon all of us to design a system that is sensitive to this," Osili said.
Osili referred IBJ's questions to a spokeswoman and sent the statement.
Building momentum
Local governments across the country have started the important work of creating government that works better for all, said GARE Director Gordon Goodwin.
GARE works with more than 200 members who can share with one another the work they're doing and the impact it's having.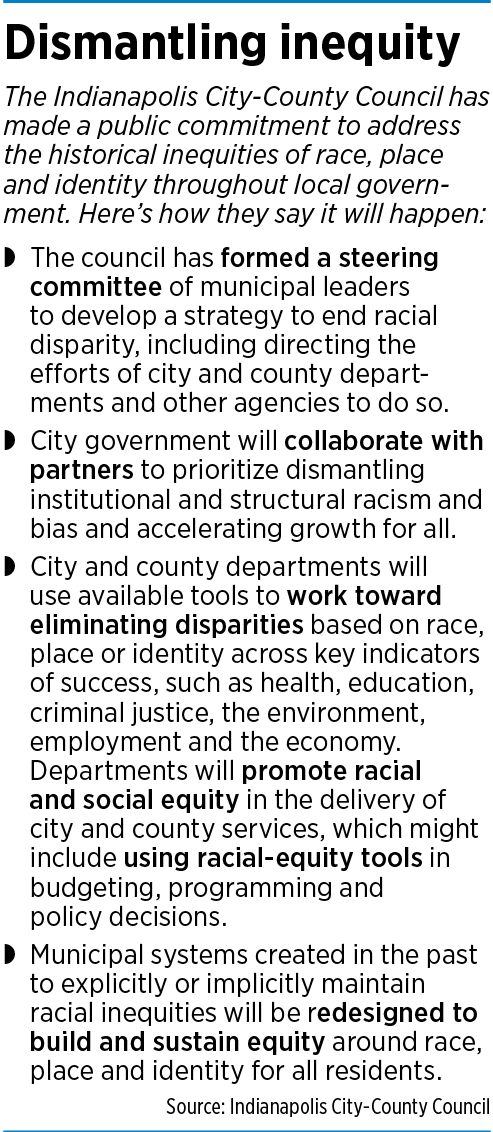 The organization has grown almost tenfold since 2016, the year Goodwin joined. Then, there were just 24 members.
Members include libraries, cities, counties and consolidated enterprises similar to Unigov. The group also works with individual departments, like state or county health departments.
"We're now beyond the vanguard stage," he said. "This is now a growing movement that has momentum that is beginning to develop a standard of practice about how we do the work and is becoming a broader and larger learning community."
The city of Asheville, North Carolina, an early member of GARE, in 2016 created a 20-year vision for the city. That vision included goals to make Asheville more equitable and inclusive, after acknowledging the city government had for decades implemented policies and practices that resulted in racial segregation, disparities in income and education indicators, and a tense relationship between city leaders and constituents, GARE said.
Since then, the city has hired an equity and inclusion manager, who has been responsible for designing and implementing an inclusion initiative and creating opportunities to advance race equity.
The city also used GIS to map and record Asheville's history around race, which included mapping areas where urban renewal and redlining (the discriminatory practice of limiting mortgages or insurance to specific groups of people) have occurred and creating a crowd-sourced history of black displacement and neighborhood changes. Having equity data built into the GIS makes it accessible, the city said. The city also recently provided grants to organizations that are working toward racial healing.
The city of Alexandria, Virginia, which recently joined GARE, has hired a social equity officer who will work with city departments to shape equity goals.
Boston, Minneapolis and Austin, Texas, have also formed groups working toward similar goals.
What exactly Indianapolis will do remains to be seen, but the council resolution gives some insight. Highlights include:
◗ The city-county government will collaborate with partners to prioritize dismantling institutional and structural racism and bias.
◗ City and county departments should use all available tools to eliminate disparities based on race, place or identity across key indicators of success, including health, education, criminal justice, the environment, employment and the economy; and to promote racial and social equity in the delivery of city and county services. This work may include using racial-equity tools in budget, program and policy decisions, including review of existing programs and policies.
◗ Municipal systems created in the past to explicitly or implicitly maintain racial inequities will be redesigned to build and sustain equity around race, place and identity for all residents.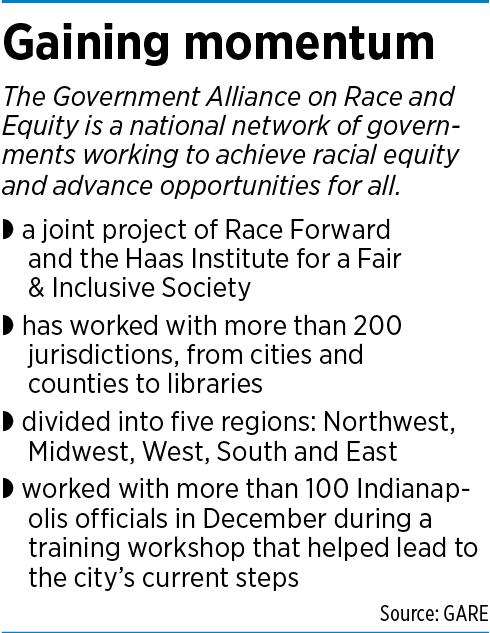 Get the data
Goodwin said everything government does, from snow removal to hiring, can harm low-income and minority residents. Oftentimes, policies and practices are written in a way that is race-neutral, but at the end of the day, still hurts people of color, he said.
Take, for example, fines for library materials returned late. GARE worked with some of its library members to eliminate those fines after finding people of color and low-income residents were most affected. In some instances, a fee balance prohibited them from participating in various library activities, which they are most likely to benefit from.
People of color are also often excluded from government procurement processes because they don't have the capital or assets necessary to participate, he said.
Some jurisdictions have made it easier for minority-owned businesses to bid on government contracts. That includes Indianapolis, which recently launched a program in partnership with the Indy Chamber that will provide gap financing to make it more likely a minority-owned business will bid on city contracts.
Even the budget process can have racialized outcomes, Goodwin said.
As communities begin to do the work of addressing racial inequity, it's important to rely on actual data and voices from communities facing disparity, he said. And when it comes to writing policies and procedures, governments must be specific about what they're trying to accomplish.
"Focus on race is one we need to be explicit about, because if we're not explicit about it, we tend to have outcomes that do not include insights from that community. We don't get the full picture. We keep coming up with solutions that miss them and miss all of our low-income white people who may be experiencing some of the same challenges," he said.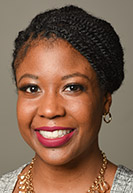 Breanca Merritt, director of the Center for Research on Inclusion and Social Policy at the Indiana University Public Policy Institute, echoed those sentiments, adding that talking about race can be difficult.
"One of the issues when we talk about race [is], it's difficult to get people to buy into it because it's viewed as controversial," she said.
When presenting changes or programs to the community, she said, city leaders need to tie them to data and be able to show clear trends. She also recommended the council identify ways it will be held accountable and measure progress.
Reaction from the community
Mason, of the Indianapolis Urban League, said the resolution and the steering committee are good starts. He said he hopes the work ultimately leads to a standing equity advisory committee.
He and Mark Russell, director of advocacy for the Indianapolis Urban League, said it will be important for the steering committee and council to consult with neighborhood groups, churches and other organizations already working to improve the lives of Indianapolis' minority and low-income residents.
Russell called the council's two-page resolution comprehensive. He said it's important that the resolution defined the difference between equity (freedom from bias) and equality (being of the same nature), because many people don't understand.
But the sentence that stood out most to him? The one that said good government is impossible without social and racial equity.
"Really absorb that," he said. "Think about that."
Keith Potts, a new city-county councilor who is on the steering committee, said the need to address racial inequity in the city is urgent. He said it's important for the council to consider the unintended consequences of long-standing policies and to face them.
The inequities were created by intentional policy decisions—even if the intention wasn't to create inequities—so it's going to take intentional policy decisions to rectify them, he said.
"It's our intention to make policy decisions that will directly confront the racial inequities that we see in our city," he said. "I'm very proud of that."•
Please enable JavaScript to view this content.