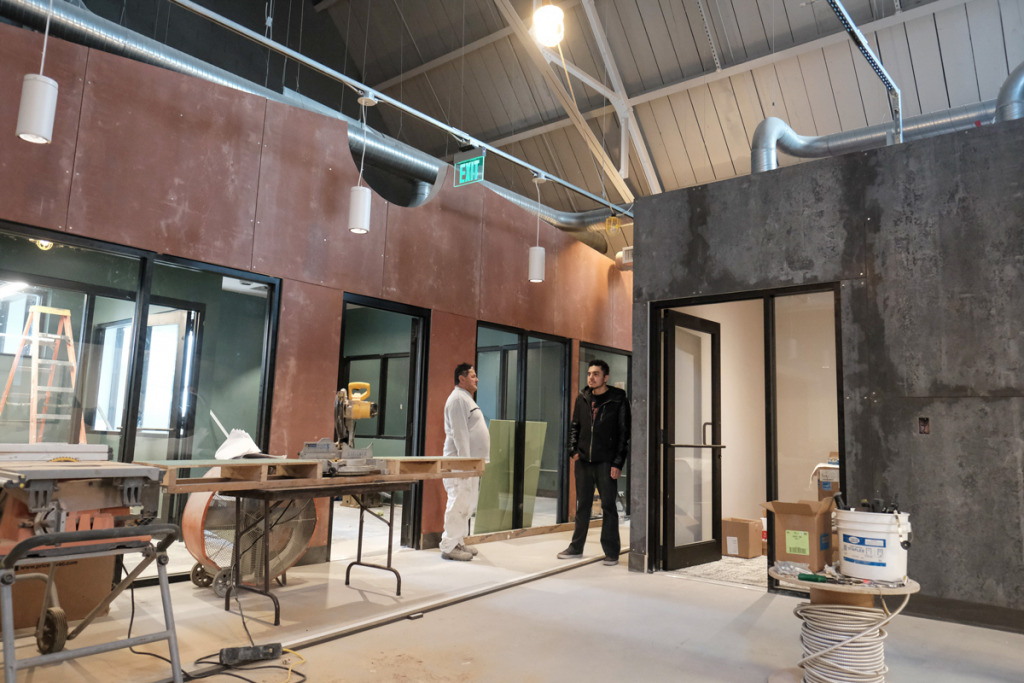 Coworking spaces that have spent the past year fairly empty are hoping for new members as some smaller organizations consider trading traditional offices for flexible workspaces and individuals forced into long-term remote work look to get out of their homes.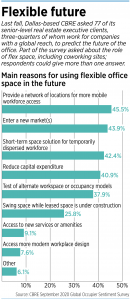 But accommodating new members whose wants and needs have been changed by the pandemic means those co-working spaces must adjust their offerings.
Take Novel Coworking, where the company has just announced a rebranding to Expansive Workspace to emphasize a transition from coworking to shared-but-separate workspaces.
It's a shift in thinking from, "How many desks can I fit in this space?" to, "How can I best use this space so it's not a desk farm?" said Jake Hinson, an area sales and enterprise solution manager for Novel Coworking.
The Chicago-based company founded in 2012 now owns and operates a portfolio of 43 buildings nationwide with more than 3.7 million square feet of workspace across 33 cities. Its Indianapolis location is at 55 Monument Circle.
Hinson said some shift in thinking was underway before Novel's actual rebranding. Novel's typical customer had been companies with 15 to 40 people working in an office suite. But once the pandemic hit, those suites emptied out and private offices for one or two people have sold out.
"We're still in the arena of those people who are ready to get back to their lives and they don't want to wait for their company to tell them," he said.
In the next six months, Hinson said, he expects offices for five to eight people to be in vogue for those teams cast adrift by a company that's transitioned away from traditional office space.
The Indiana Forest Alliance is just one of the employers considering whether to make a move into a coworking space.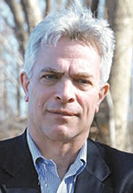 "I don't think the pandemic has taught us that we can just do this work from home and we'll be fine, that we don't need to pay for some sort of office," Indiana Forest Alliance Executive Director Jeff Stant said.
The Indiana Forest Alliance launched in a shared workspace in Bloomington in 1996 before moving to a former residence at 2123 N. Meridian St. in 2013. Now that the pandemic has tested its employees' ability to work remotely, the organization might return to the flexibility of a coworking space before the end of its 25th year.
Stant said he and the alliance's board are in the process of deciding whether to renew the group's current office lease when it expires in June. "I can't tell you which way we're going to go, We're trying to sort that out," Stant said.
Members come back
Daily occupancy at Novel's Indianapolis coworking space was about 90% before the pandemic, Hinson said, but that dropped to as low as 47% as restrictions got tighter.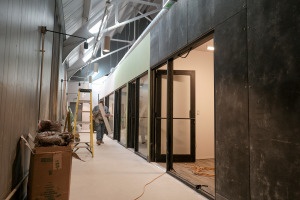 "We were having to social-distance [visitors], cut off certain tables and spaces in our lounge areas that were designed to keep people closer together," he said.
Novel eliminated a pass that gave visitors access to a desk for one or two days a week, discontinued networking events with more than 10 people, increased the physical space between workstations within its lounge area, and moved all dedicated desks into private offices.
Meanwhile, Columbus, Ohio-based coworking firm COhatch opened its first 7,000-square-foot central Indiana location in October at 13110 Harrell Parkway in Noblesville's Hamilton Town Center shopping mall.
John Watkins is the co-principal of COhatch Regional Development Ventures, the development arm of COhatch. Because the Noblesville location opened during the pandemic, it has experienced slower-than-normal growth, he said. At the company's central Ohio sites, 10% to 20% of memberships lapsed.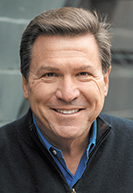 Launch Fishers, at 12175 Visionary Way in Fishers, held on to most of its members, but its daily average attendance dropped from 350 to 400 pre-pandemic to about 125 now. "We're substantially lower in terms of daily visitors than we used to be, but our membership has remained pretty firm," said Wechsler said. "We didn't see [a] mass exodus."
In fact, Wechsler said, "I don't think we've ever been any more full with inquiries with people looking for space."
Watkins said COhatch has seen not only its membership numbers fully bounce back, but also more people interested in getting out of their makeshift home offices and opting for a coworking space.
"A lot of [our] new coworking members … work for larger corporations, where their offices were or are still closed," he said. "We've seen a significant increase in large-company members joining us, either on their own or as an offering from their company."
To accommodate, COhatch—which will open a space at Circle Centre mall and one in Broad Ripple at a former church—is bundling dozens of memberships in a package deal for corporations that want to provide their teams with a flexible workspace.
Carving a new niche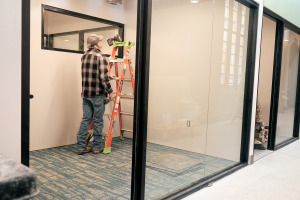 Wechsler said there's definitely been a shift in the mindset of office users who are now questioning whether their space fits their needs, as well as a new member type.
He now gets weekly requests, he said, from groups of executives from large companies looking for a conference room where they can jointly host a virtual meeting for their workers spread out across their respective homes.
"We've realized over the last year that workers can get work done regardless of where they may be," Wechsler said. "It used to be that the workplace was the physical office. Today, the workplace extends to the virtual realm. Whether it's long term or not remains to be seen, and that will be borne out by how effective everyone is at doing these things."
Though some of that still could be accomplished from the traditional office, Wechsler said he's optimistic about coworking's new place in the hierarchy.
As averse as everyone might be right now to bumping into one another, Wechsler still sees the community and the serendipitous collisions fostered by coworking as a major draw for the flexible format.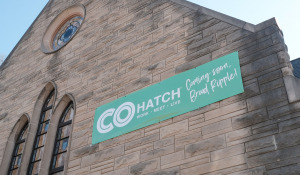 That's even more present at Launch Fishers, where workers and employers looking to hire are sharing space with Ball State University and the Eleven Fifty not-for-profit coding bootcamp.
"We're way more than just office space. There's an intangible, almost an abstract element, of connecting our entrepreneurs into a community," Wechsler said. "We are one of many fibers that weaves a community together, pulls it together to create a stronger knit."
Those new formats and programming could be enough to convince organization leaders to make the switch.
Stant of the Forest Alliance said coworking spaces' new emphasis on private suites and offices would provide the quiet spaces its workers need to prepare their reports on the state's urban forest inventory.
Savings are another factor, although he acknowledged that storing 25 years of office files might add costs.
Stant said he's sure he could save money by switching to coworking since the not-for-profit currently pays $50,000 per year—10% of its annual budget—on the lease and utilities for its current space.
Novel, carrying on as Expansive Workspace, will continue offering larger suites, with kitchens and meeting rooms for hundreds of employees.
"It has been a restructuring and a recourse," Hinson said. "We're one of the few hybrid models out there, which allows for a lot of flexibility for clients: from a startup company all the way up to Fortune 500 companies."•
Please enable JavaScript to view this content.