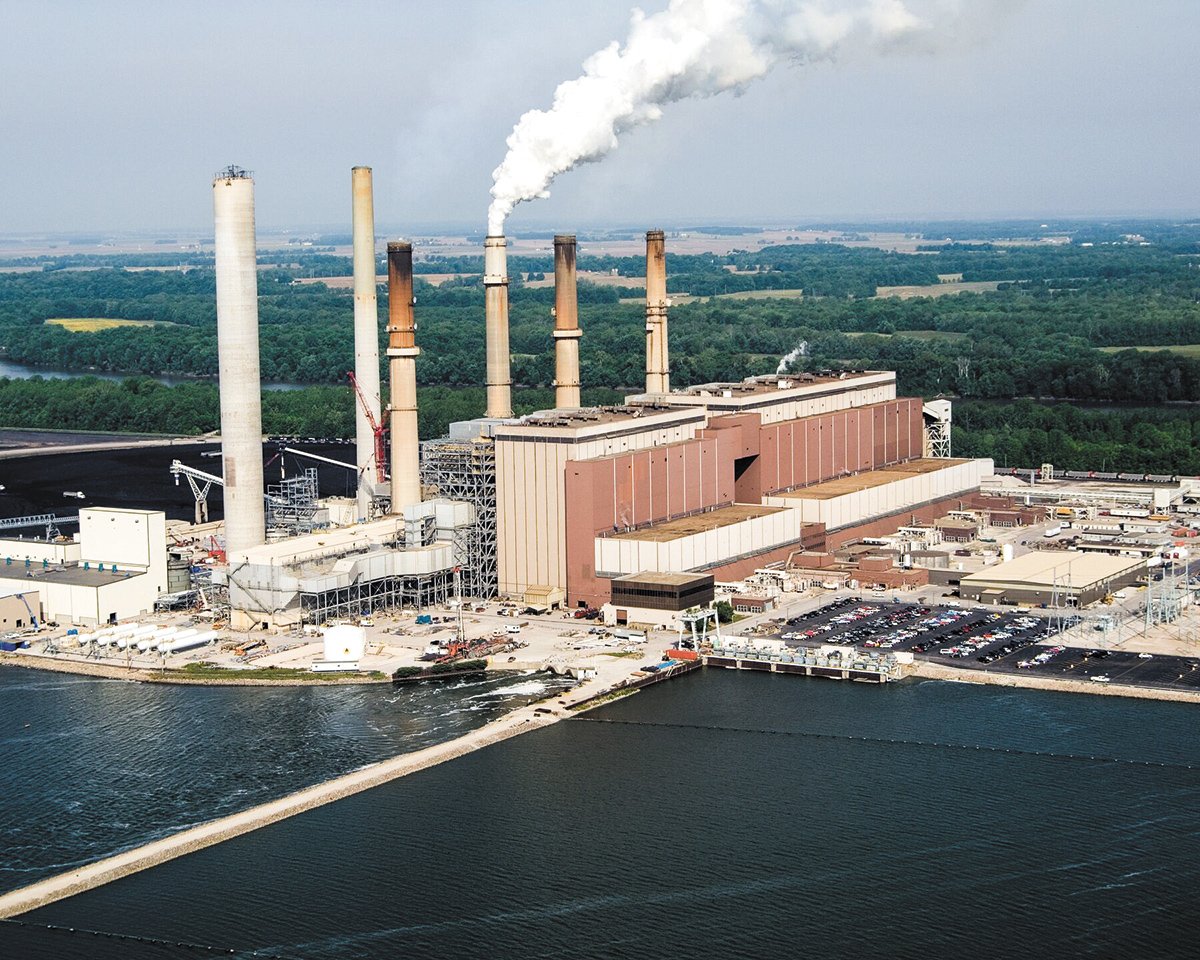 Duke Energy, the largest electric utility in Indiana, wants to send much of its coal-fired generating fleet into early retirement by 2035 and switch to cleaner sources of energy.
The utility said the move would reduce carbon emissions from its Indiana fleet 63% by 2030 and 88% by 2040, compared to 2005 emission levels.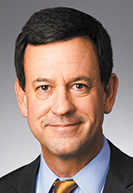 "The good news here, from a lot of perspectives, is that we have a plan where we're going to make substantial carbon reductions," Stanley Pinegar, president of Duke Energy's Indiana operations, told IBJ. "We're making progress."
But as far as some consumer groups, environmentalists and elected officials from both parties are concerned, the progress is not nearly fast enough. They say Duke Energy is lagging far behind all other Indiana utilities in the transition to green energy, and they are calling on the company to part ways with coal much sooner.
The tussle is playing out in corporate fact sheets, social media posts, and open letters from public officials and environmental groups.
Duke Energy recently laid out a broad plan on how it expects to generate fuel over the next two decades, as all Indiana utilities are required to do every three years. It also submitted a detailed plan to Indiana utility regulators on Dec. 15. The plans are non-binding and don't require approval from state regulators.
Yet Duke Energy is making a point to get its story into the public arena and to counter any criticism directed at the utility.
Duke Energy Indiana, based in Plainfield, is a unit of utility giant Duke Energy Corp. of Charlotte, North Carolina. The corporation serves 8 million customers in six states, including about 840,000 in Indiana.
Duke Energy operates four power stations in Indiana, including one in Gibson County that has been dubbed a "super-polluter" by environmental groups for emitting millions of tons of carbon dioxide into the atmosphere every year.
Duke Energy said it plans to hasten the retirement date of all five coal-burning units at the Gibson station. One unit would close by 2025 (instead of 2026), two by 2029 (instead of 2034) and the last two by 2035 (instead of 2038). The Gibson station is about 150 miles southwest of Indianapolis, on the Wabash River near Owensville.
The company is also hastening the retirement, by one year, of its two coal-fired units at the Cayuga generating station—also on the Wabash—in Vermillion County, about 90 miles west of Indianapolis. Under the plan, both coal units will retire in 2027 instead of 2028.
And over the next two decades, Duke Energy hopes to add 4,525 megawatts of solar power and 2,800 megawatts of wind energy, although it did not provide details for where the new wind and solar farms will be located.
It said that using more renewable energy would lessen its capability on coal, which currently accounts for 84% of the utility's electrical generation; the statewide average is 59%.
Civic leaders want more
But although Duke Energy might be satisfied with the pace of its transition from coal, several outside groups say the utility is dragging its feet.
A group of mayors, state legislators and city officials from both parties are calling on Duke Energy to retire its Gibson station by 2030—five years earlier than the utility is proposing.
The Gibson plant emitted more than 11.3 million metric tons of carbon dioxide into the air last year, making it one of the largest polluters in Indiana.
The public officials also want Duke Energy to stop burning coal immediately at its newest generating station, Edwardsport, which converts coal to synthetic natural gas, using it as a fuel to make electricity.
The utility has said it plans to retire the coal gasifiers at Edwardsport in 2035 or add carbon-capture technology and continue to operate as a coal-to-gas plant until 2045. The plant is about 100 miles southwest of Indianapolis, along the White River in Knox County.
"Duke is lagging behind all other Indiana electric utilities in terms of transitioning away from fossil fuels to clean energy, unnecessarily driving up customer costs with expensive, wasteful coal-burning and hindering our ability to mitigate the impacts of climate change on our communities," said the letter, dated Aug. 17 and signed by 23 officials, including Carmel Mayor James Brainard and West Lafayette Mayor John Dennis (both Republicans).
The letter was also signed by Democratic and Republican legislators and city councilors from around the state.
"The cities of Lawrence, West Lafayette, Carmel, Bloomington, Greencastle, Richmond, and Terre Haute have all committed to climate action by passing resolutions to reduce their carbon footprints in recent years," the letter continued. "Our cities cannot meet our commitments to reduce the impacts of pollution and the climate crisis as long as Duke continues to depend on fossil fuels."
In recent years, other Indiana electric utilities have sprinted ahead of Duke Energy in moving to cleaner energy. AES Indiana has stopped using coal at its Harding Street station in Indianapolis and its Eagle Valley station in Martinsville, in favor of natural gas. It is also planning to retire two of the four coal-burning units at its massive Petersburg Generating Station by 2023.
Merrillville-based Northern Indiana Public Service Co. said it aims to retire four of its five remaining coal-fired units within five years, and the fifth within a decade. It plans to generate 65% of its power from solar, wind and other renewables by 2028, and at least 25% from natural gas.
Environmentalists weigh in
Duke Energy is also coming under criticism from environmental groups, including the California-based Sierra Club, which noted that the utility will continue to operate more than 2,000 megawatts of coal-burning generation for years. It said Duke Energy should be taking larger steps to close down its coal operations.
The Sierra Club, one of the largest environmental groups in the world, said it is unacceptable for Duke to burn coal until 2035 and burn fracked gas indefinitely. The utility plans to add 1,221 megawatts of natural gas, as well as 1,160 megawatts of "hydrogen-capable gas-fired peaking" units.
"Natural gas will maintain our ability to have dispatchable power that is not weather-dependent [like solar and wind]," the utility said in its fact sheet.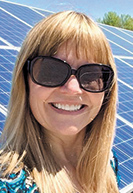 But the Sierra Club said keeping the coal units operating for up to another 14 years and adding thousands of megawatts of natural gas to the generating mix would not help the United States reduce its dependency on fossil fuels.
"We called Duke's last energy plan a climate disaster, and the incremental progress in this one doesn't go nearly far enough to avert climate catastrophe," said Wendy Bredhold, senior representative for the Sierra Club's Beyond Coal campaign in Indiana. "Duke is ignoring the demands of thousands of customers—and mayors, city, county and town councilors, and state legislators representing thousands more—for strong climate action and a transition from costly fossil fuels to affordable renewable energy within this decade."
Citizens Action Coalition, a grassroots Indiana consumer group, said Duke Energy's plan is irresponsible.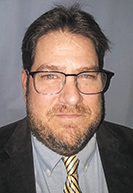 "There is nothing orderly or responsible with their plan as the climate crisis worsens and consumers are condemned to higher bills because of Duke's over-reliance on expensive fossil fuels," said Kerwin Olson, the group's executive director. "As Indiana's largest utility, Duke should be leading the way."
The Indiana Office of Utility Consumer Counselor, the state agency that acts to protect utility consumers, said it has yet to review Duke Energy's plans in detail.
The Indiana company's corporate parent has said it is committed to net-zero carbon emissions by 2050. But some green-energy advocates wonder how it will achieve that goal if the Indiana operations invest hundreds of millions of dollars in new gas plants.
"You can't build new fossil gas plants in 2027 and 2035, as Duke is proposing, and run them for decades into the future, while on the other hand saying you will be eliminating your carbon emissions," said Ben Inskeep, senior energy policy analyst in Indianapolis with EQ Research, a clean-energy consulting firm based in Raleigh-Durham, North Carolina. "That strikes me as a textbook example of utility greenwashing."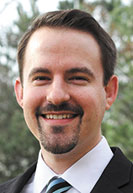 'The right way'
But Pinegar, Duke Energy Indiana's president, said the 20-year plan is responsible and was formed after gathering information and opinions from customers, community officials and business leaders during nine public meetings.
He said the company is trying to balance a wide range of viewpoints, from those who want the company to convert to 100% green energy quickly to those who want it to continue burning coal indefinitely. He said the company tried to take into account reliability and affordability.
"We have to do this the right way," Pinegar said. "And we're often compared to our Indiana peers, but we started in a different place."
He said Duke Energy has prided itself on being a consumer of Indiana coal, given the fuel's long history of being cheap and plentiful. Now it is trying to transition to cleaner energy, but will require a longer runway than some of its peers, Pinegar said.
"We need to diversify the fleet," he said. "I think we're doing that in a methodical way."•
Please enable JavaScript to view this content.