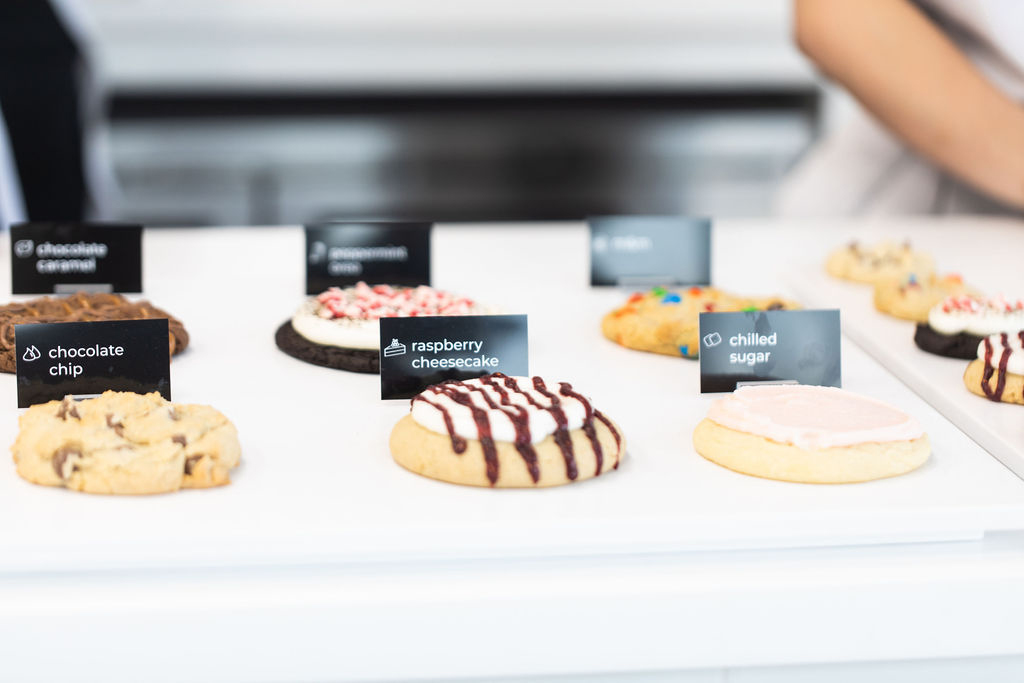 The expansion for Crumbl Cookies in central Indiana is expected in batches in 2022, beginning with a Carmel store opening next week.
Tyson Barrett, who opened the first Crumbl in Indiana a year ago in Fishers, said the Carmel location, 2446 E. 146th St., is aiming to celebrate its grand opening on Thursday, Jan. 20.
The store is part of the Cook Creek Commons retail area that includes a Fresh Market grocery store and an Orangetheory fitness center.
Based in Utah, the gourmet Crumbl cookie brand has since added stores at the Keystone Shoppes in Indianapolis at 3329 E. 86th St., in Greenwood at 1675 W. Smith Valley Road, and in Bloomington and Evansville.
According to the company, the number of Hoosier stores is expected to reach a total of 10 this year. Beyond Carmel, no locations have been announced.
Last January, Barrett told the IBJ he intended to place a Crumbl in Zionsville.
Crumbl was founded by cousins Sawyer Hemsley and Jason McGowan, who opened their first store in Logan, Utah, in 2017. It now has more than 300 stores in 36 states.
Crumbl sells freshly-baked cookies, with a rotating menu of 130 flavors. Milk chocolate chip (served warm) and chilled sugar cookies are always available Four other flavors are offered each week. Rotating flavors, for instance, include carrot cake, lemon poppy seed, peanut butter chocolate chip and chocolate cake, among others.  The chain also serves its own ice cream in half-pint containers.
The shops offer takeout, curbside pickup and delivery service, but no in-store dining.
Please enable JavaScript to view this content.