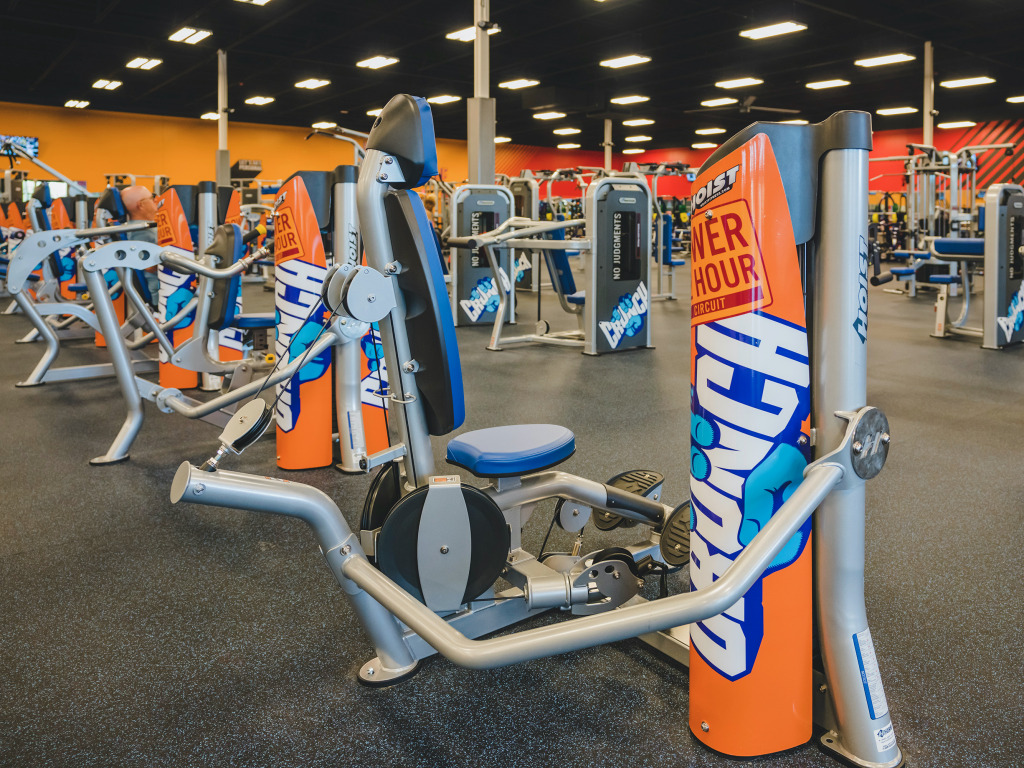 Crunch Fitness plans to open its first Indiana gym in the former location of a J.C. Penney store in the Michigan Road Shoppes retail center on the north side of Indianapolis.
The fitness gym, 8752 Michigan Road, will occupy about 40,000 square feet of the 100,000 square feet used by the department store, which closed in conjunction with Penney's filing for Chapter 11 bankruptcy protection in 2020.
A 15,000-square-foot Harbor Freight Tools store subsequently opened in the building, leaving an available space between Harbor Freight and the future Crunch Fitness.
Hiba Abduljawad, chief marketing officer for Crunch Fitness, told IBJ that the gym will be a $5 million facility with $1 million in equipment and amenities. A second Indiana location is planned for Evansville.
Founded in New York City in 1989, Crunch Fitness has gyms in more than 30 states where the company advertises its "No judgments" motto. Outside the United States, Crunch Fitness gyms operate in Australia, Canada, Costa Rica, Puerto Rico, Portugal and Spain.
Crunch reached two milestones in 2022: the company's 400th location and membership exceeding 2 million customers.
Fitness Ventures, a franchisee based in Florida, will open the gyms in Indianapolis and Evansville.
A projected opening date for the Michigan Road location has not been announced.
Please enable JavaScript to view this content.