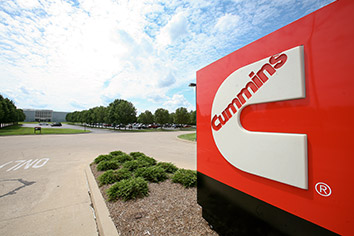 Indiana-based engine manufacturer Cummins Inc. has agreed to acquire Bloomfield, Connecticut-based brake maker Jacobs Vehicle Systems Inc. from Braintree, Massachusetts-based Altra Industrial Motion Corp. for $325 million, the companies announced Wednesday.
Pending regulatory approvals, the deal is expected to close later this year.
JVS designs and manufactures engine-braking, cylinder-deactivation and other technologies for commercial vehicles. The company was founded in 1961 and operates manufacturing facilities in Connecticut and China. It has about 600 employees and generated about $193 million in revenue last year.
Cummins has about 60,000 worldwide employees and generated $24 billion in revenue last year.
Cummins said it plans to invest in additional capacity and resources at JVS locations.  JVS will become part of Cummins' turbo technologies unit.
"JVS brings engineering expertise, best-in-class products and key manufacturing capabilities to Cummins that will allow us to continue developing component technologies that deliver market-leading performance and emissions," Cummins President and Chief Operating Officer Jennifer Rumsey said in a prepared statement.
Cummins said the acquisition will also help it comply with both current and future emissions regulations, as well as  the provisions of the United States Mexico Canada Agreement.
The USMCA was enacted in 2020 as a replacement for the North American Free Trade Agreement. Under the new agreement, vehicles can be imported duty-free only if at least 75% of their content was produced in North America. NAFTA's threshold was 62.5%. The USMCA also requires that 40%-45% of a vehicle's content must be produced by workers earning at least $16 per hour. NAFTA had no such requirement.
Please enable JavaScript to view this content.