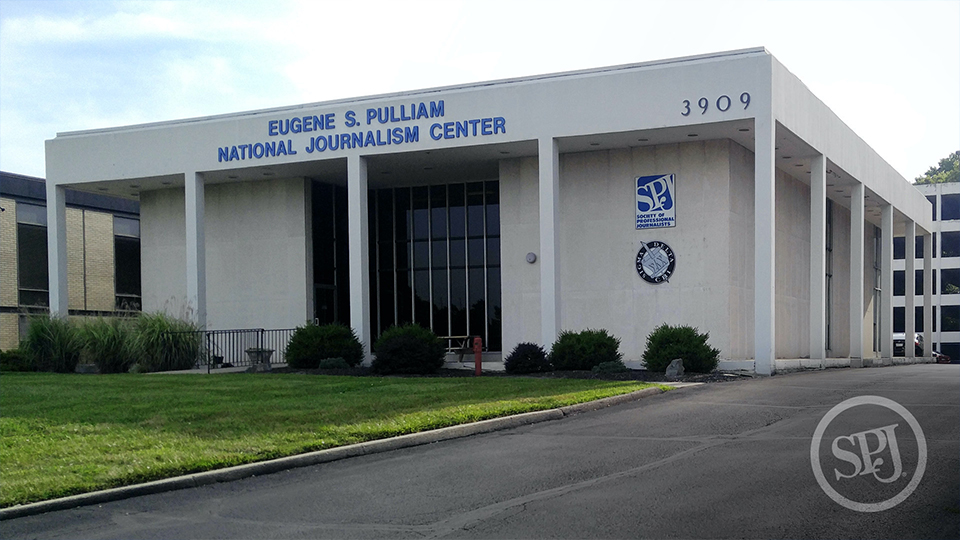 The not-for-profit Damien Center has acquired a three-story office building on North Meridian Street that has served as home to the Society of Professional Journalists and the SPJ Foundation for more than two decades.
Damien Center, Indiana's oldest and largest AIDS service organization, paid just more than $1 million for the three-story, 11,200-square-foot office building at 3909 N. Meridian. The acquisition closed last month.
SPJ moved into the building, known as the Eugene S. Pulliam National Journalism Center, in 2000 when it relocated its headquarters from Greencastle to Indianapolis.
The boards of SPJ and its foundation voted in November to sell the property. The organizations vacated the building Feb. 11.
SPJ headquarters employees will now work mostly on a remote basis. Staff members also have access to a co-working space at Industrious on Massachusetts Avenue where in-person meetings can be conducted.
"Once COVID-19 hit and staff began working remotely—and mostly have continued to do so for two years now — it became clear that SPJ can conduct most of its business from anywhere in the country," said SPJ Executive Director John Shertzer in written remarks. "Both boards agreed that rather than have the overhead, the cost of upkeep of an older building and managing a tenant on a second floor, now was the right time for SPJ to sell."
SPJ's historical documents and photos will eventually be archived at DePauw University in Greencastle, where SPJ was founded as Sigma Delta Chi in 1909.
Damien Center plans to use the building as a second satellite location. It is headquartered at 26 N. Arsenal Ave. and has a second location inside the Center at Community Alliance of the Far Eastside near 38th Street and Post Road.
Alan Witchey, president & CEO of Damien Center, said growth at the not-for-profit has prompted the need for additional space. Administrative staff are being moved to the building so space can be freed up at the headquarters for direct service staff.
Witchey said the the first and basement floors of the North Meridian building will soon be renovated to provide direct services to clients.
"This area in the Meridian corridor is an ideal location for the Damien Center to offer services," Witchey said in written comments. "Along with the area around our 26 N. Arsenal building, it has a high percentage of people living with HIV compared to other areas in the city. This will allow us to serve even more of the community, closer to where they live."
Damien Center has more than 120 full-time employees.
Please enable JavaScript to view this content.