The interim president and CEO of education not-for-profit Project Lead The Way assumed the job on a permanent basis on Monday.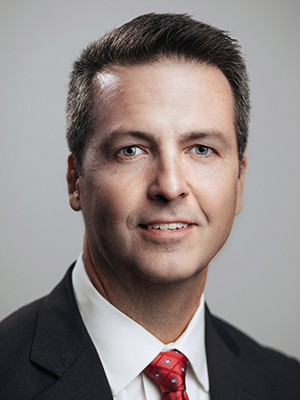 David Dimmett, formerly the group's chief impact officer, took on the interim tag after former leader Vince Bertram retired this spring. On Monday, PLTW announced that its board of directors had chosen Dimmett to formally take over the role of president and CEO.
"He is the ideal candidate for the CEO position," said board chair Kurt Liebich. "His passion for our mission, coupled with his extensive leadership experience at PLTW for the past 11 years, positions him extremely well to lead the organization through our next phase of growth and impact."
Founded in 1997, Indianapolis-based PLTW offers programs for children in elementary, middle and high schools to study computer science, engineering and biomedical science.
Prior to joining PLTW, Dimmett served as the chief academic officer of the Evansville Vanderburgh School Corporation in southwest Indiana. He earned a doctorate in Educational Leadership and Policy Studies from Indiana University, where he also received a master's degree in Curriculum and Instruction.
"PLTW is a great organization with an amazing history, team, and mission," Dimmett said. "We work with the country's top educators to help millions of students get excited about and prepared for life. I am honored and incredibly grateful for the opportunity to help lead and support our team and mission."
Please enable JavaScript to view this content.