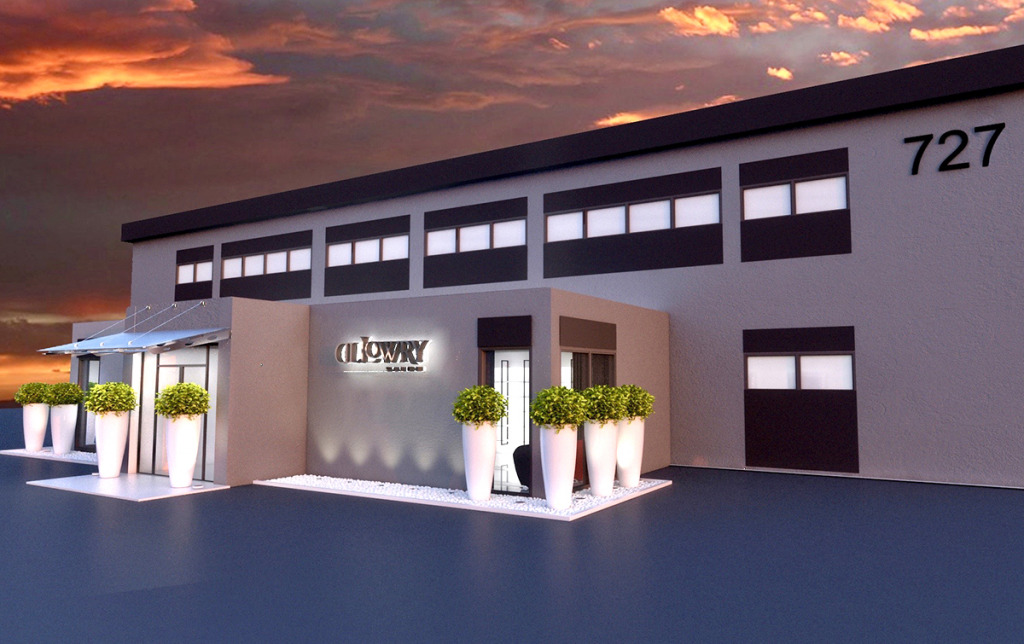 DL Lowry Salon, which has operated in the Nora neighborhood since its opening in 1994, is investing $3.3 million to move to a new location within the neighborhood.
Salon owner David Lowry purchased the two-story, 12,000-square-foot building at 727 E. 86th St. in June. He plans to put a 6,000-square-foot salon on the first floor, use some of the second floor for salon offices and then rent out the rest of the second floor, possibly to office or medical tenants.
The new salon location, which Lowry hopes to have open in mid-September, won't be dramatically bigger than its current 5,500-square-foot spot.
But Lowry said the move will reinvigorate the business, its employees and customers—especially after the challenges that COVID-19 has brought to the salon industry since last year.
"Clients are pumped up, and the staff is so excited," Lowry said of the move. "It's time for a change for everybody."
This will be the salon's first standalone location, and its third overall. The salon began operating in 1994 in the Nora Corners shopping center at the corner of 86th Street and Westfield Boulevard. It moved to its existing location, in Nora Plaza at 1300 E. 86th St., in 2004.
Lowry said he considered several different locations in Hamilton and Marion counties, but nothing felt quite right until his broker showed him the 727 E. 86th St. building, which formerly housed the Indiana Lions eye and tissue transplant bank before that operation moved to Carmel.
He loved the building—and the chance to keep his business in Nora. "I chose to stay where I've been supported for 30 years," he said.
Including the real estate purchase plus the renovations, Lowry is investing $3.3 million in the move.
Indianapolis-based Meticulous Design+ Architecture is the lead architect for the project. Los Angeles-based Massimo Pizzoleo of Gigli&Massimo, who designed DL Lowry's current salon, is the lead designer for the new space.
Indianapolis-based Mattcon General Contractors, which worked with Lowry on his first two locations, is serving as general contractor for this project as well.
Please enable JavaScript to view this content.