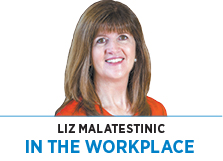 A recent column in the American Bar Association Journal about female lawyers caused a stir in the legal community and beyond. Susan Smith Blakely—an author, law career counselor and former law partner—wrote, "There is nothing that can derail a career faster than the responsibilities of motherhood." Further, she claimed that women "must understand that the choices they make in their personal lives, no matter how praiseworthy, can impact their professional upward mobility."
To no surprise, the commentary was not universally well-received. Indeed, the journal responded the following week with a column by Patricia Lee Refo, current president of the ABA, that was signed by nine past female presidents. Refo summarized her rebuttal succinctly in the first paragraph, stating that Blakely's column had "offered opinions that are antithetical to the core beliefs and principles of the American Bar Association." As she noted, "This is not a 'woman' problem. It is a legal profession problem rooted in outdated workplace structures."
Outdated workplace structures are not limited to the legal profession. For many years, employers have denied flexibility to parents (more specifically, mothers) due to "business needs." But as we have learned in the pandemic, employees can be just as productive—sometimes even more so—when working remotely or in a hybrid schedule. Clearly, business needs can be addressed through a variety of approaches.
Clinging to traditional practices will place companies at a staffing, and therefore competitive, disadvantage. A number of studies have demonstrated that firms with strong records of promoting women into leadership positions are more profitable, sometimes significantly. However, it isn't possible to have women in leadership positions if you are losing great talent early in their careers.
While much has been said and written about the "glass ceiling," a more recent theory describes this problem as the "broken rung." According to a large 2019 study conducted by McKinsey and Lean In, a broken rung on the career ladder occurs very early for many women. As the study details, for every 100 men who are either promoted or hired to a first-level management position, only 85 women are. And the number of women in management continues to decline at higher rungs in organizations.
It's not a huge leap to assume that at least part of the reluctance to promote women is tied to perceived conflicts with current or future child-rearing responsibilities. And child care is challenging in this country. As you might be aware, the United States is the only industrialized nation with no legally required parental leave. While companies like Netflix, Salesforce and Google make news for their generous parental-leave policies, only 13% of private-sector U.S. workers are eligible for any paid parental leave at all, according to Glassdoor.
While there is no national requirement for paid parental—or any other type of—leave, several states have implemented such policies. According to a study by the Institute for Women's Policy Research, "state-based administration of a paid family leave program can significantly reduce the impact of childbearing on women's labor force participation by 20% or more for up to five years." While Indiana is unlikely to legislate paid leave anytime soon, that doesn't mean companies can't offer it.
Of course, not every company can afford to offer paid leave, but steps can be taken to attempt to repair any "broken rungs" on your career ladder. First, recognize that there might be implicit bias within your management team. Any references to a candidate's kids (or future children) can be a dead giveaway—those same conversations rarely happen with regard to male candidates.
Providing mentors and leadership development geared toward women can also be helpful. The challenges women are facing, especially over the last year and a half, are unique and deserve acknowledgement. Knowing that others face the same challenges can be reassuring and can make the difference between a woman staying with or leaving an organization.
For women who have stepped out of the workforce for family reasons, stepping back in can be a daunting prospect. Many larger companies have begun to offer "returnships" to ease the transition back into the workforce. These returnships can last anywhere from a few weeks to a few months; companies that do this send a message that their organization is a welcoming space for everyone.
Regardless of the size of your company, you might be able to make changes to your practices that will improve your retention of women in the workforce. Your company will be better off for the effort.•
__________
Liz Malatestinic is a teaching professor in human resource management at the Indiana University Kelley School of Business at IUPUI.
Please enable JavaScript to view this content.