The Indianapolis-based Be Nimble Foundation wrapped up its first Black Innovation Week with an inaugural Idea-Stage Pitch Pardi competition—and chose 12 fledgling startups in the tech and consumer products sectors to honor.
The grand prize—and $5,000—went to Martina Jackson, who is in the early stages of developing a photography editing suite called Capture Noire that aims to help users capture and edit portraits of people with darker skin tones.
"It's important to have the tools to take portraits that capture folks in their best light, especially as it relates to skin tones," said Jackson, who owns Dre & Co., which provides photography and content creation. "I'm aiming to take a lot of the guess work out of the process for those who might not have the know-how to do it," especially for people of color.
"What I've found is there are tools here and there but by in large they're not created with all skin tones in mind," she said.
Jackson participated in an Idea-Stage Accelerator sponsored by Be Nimble, a not-for-profit . It's one of several Be Nimble programs aimed at startup founders who are Black or Latino and looking for help developing their ideas or building their companies.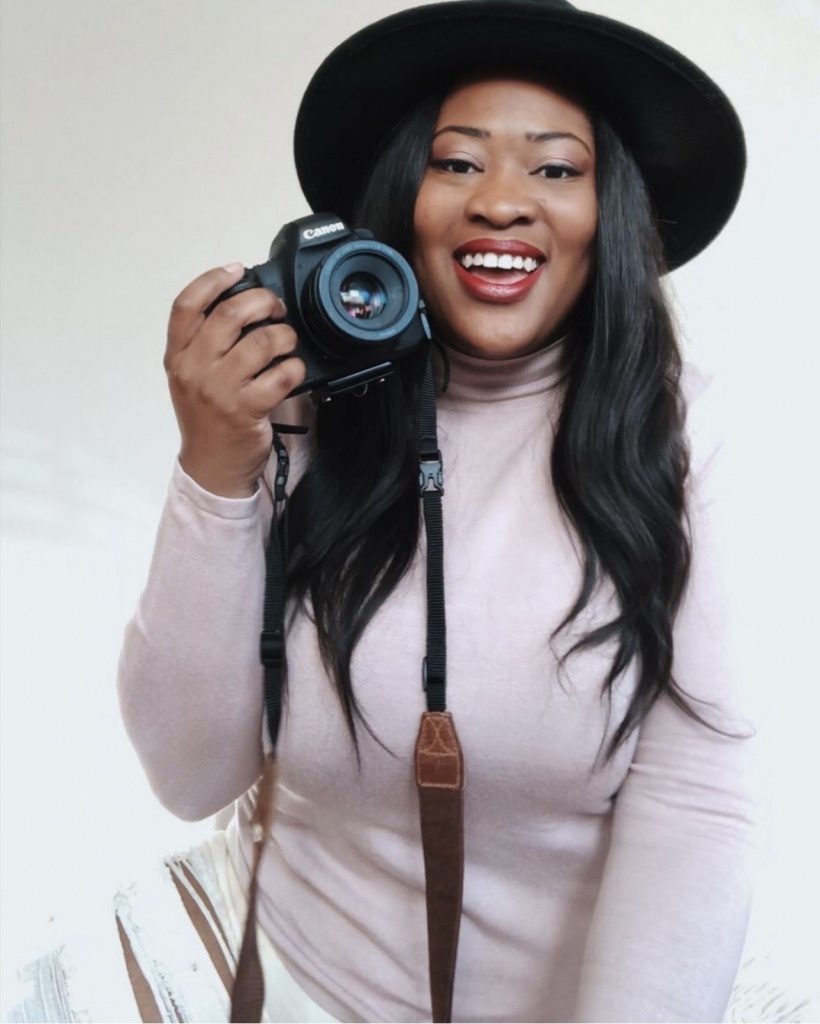 The idea-stage program is particularly geared to helping founders move from an idea to a minimally viable product, meaning something they can start testing or selling that will help them earn additional investment and customers.
Jackson said it was the perfect program to help her refine her idea, understand her target audience, develop a business model and learn how to talk to investors.
Now, she said, "We have a really solid idea and a really solid business that a lot of content creators will really love. We're in the phase of looking for developers, gathering our teams of graphic designers and photography experts."
Jackson was among 12 founders who participated in Be Nimble's Idea-Stage Pitch Pardi competition on July 21 at the offices of venture studio firm High Alpha. Be Nimble announced the winners at its inaugural Garden Pardi, held at Lucas Estates with about 600 people on hand.
The Garden Pardi is the newest event on Be Nimble's calendar. It's Pardi Gras, which also includes a pitch competition, takes place in February—but was canceled this year due to the pandemic. It attracts as many as 2,500 people.
In addition to the $5,000 grand prize, Jackson was awarded $1,500 in legal services to help her with trademarks and other needs.
In all, Be Nimble awarded more than $20,000, none of which required the companies to give up equity in their companies.
Runners up for the grand prize were:
GemCity Selfies, founded by NaAsiaha Simon, which is using color to create interactive props to improve mental health.
For Every Buy, founded by Chavonne Henderson, a discounted e-commerce marketplace for minority and women-owned businesses.
Align, founded by Bonnie Smith, which is developing a smart phone app related to mental health.
Bubl, founded by TJ Wright, which helps families and groups with travel and trip planning.
Creative Collective winners were:
Le Nord Noirl, founded by Corey Ewing, which seeks to combat food deserts and has created a line of aperitifs.
Soul Curly Kit, founded by Cara Gilliam, which is a customizable natural hair care subscription box.
ROJOrganics, founded by Jade Parker, which focuses on natural and organic beauty products.
Queue0, founded by Alexander Hounsou, an online education platform where students can connect one-on-one with educators without the need for an appointment.
Ping Champaigne Laundry Services, founded by Champaigne Patterson, which is an app-based pickup and drop-off laundry business.
Blüm Relocation Technologies, founded by Domini Martin Urban, a project management software tool for the moving and relocation process.
Ardhio, founded by Aaron Laster, a blockchain-based platform for fractional ownership in real estate.
Please enable JavaScript to view this content.