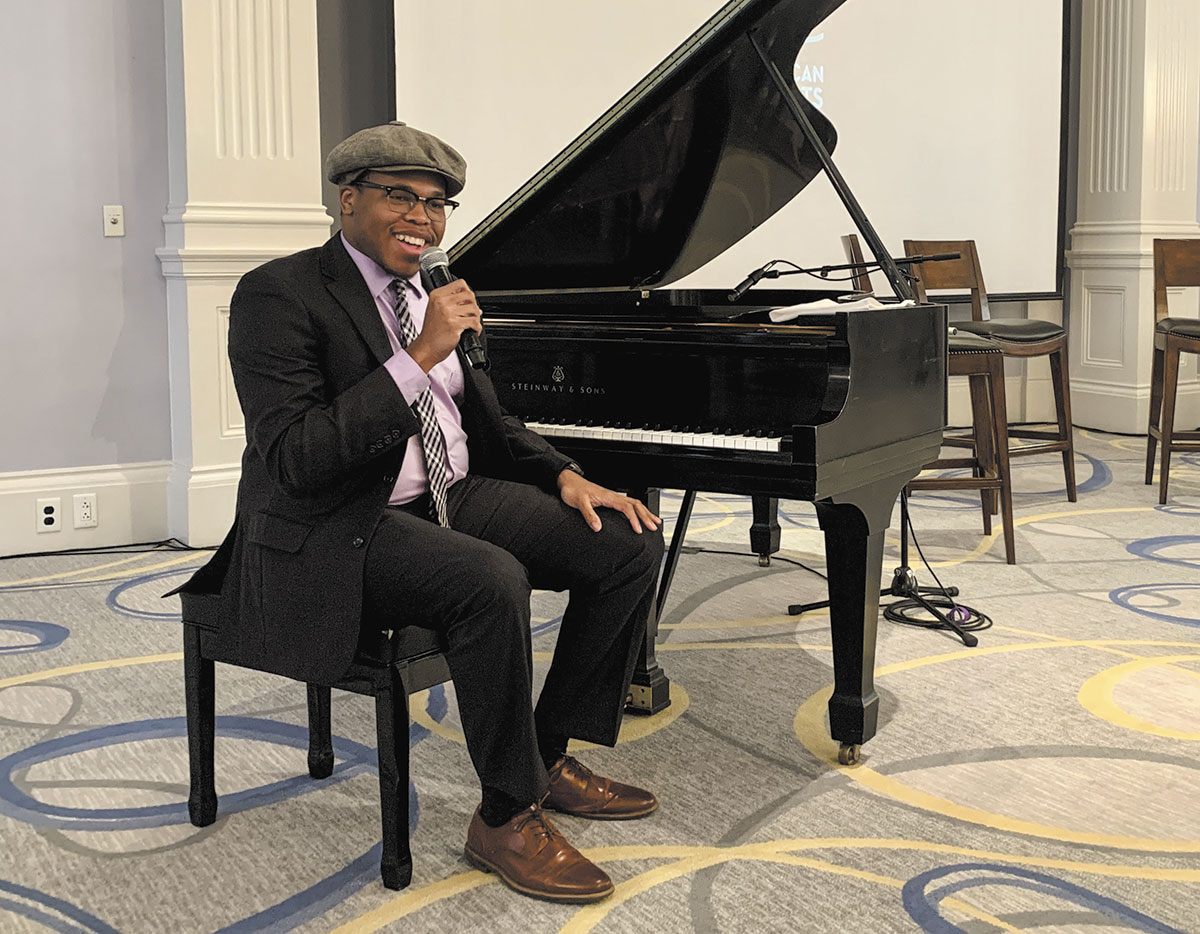 Once every four years, the International Violin Competition of Indianapolis and the American Pianists Association jazz contest share space on the city's arts calendar, bringing a bevy of rising talent and outstanding performances.
While the competitions are widely known in their respective musical circles across the nation and even the world, many Indianapolis-area residents are unaware of the city's hosting of the events and the opportunities available to see the instrumentalists in concert.
So, as the events coincide somewhat this year, both competitions are working to raise their local profile and draw more residents to the performances.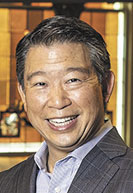 Glen Kwok, executive director of the International Violin Competition of Indianapolis, likes to say awareness of his organization's 40-year-old contest grows as you travel away from Indianapolis. That's the case, even though the event is often simply referred to internationally as "The Indianapolis," he noted.
"We are always working on our home awareness," Kwok said. "We know we have many people moving to the city every year, and they don't know this great, long history. We want people to realize [the violin competition] is here."
The 2022 violin competition opens Sept. 9 with a black-tie gala for its 39 contenders at Central Library, and the event will wrap up with an awards ceremony Sept. 25 at Scottish Rite Cathedral. Although the American Pianists Awards for jazz won't culminate until April, a free concert featuring the contest's five finalists is scheduled for Sept. 18 at Madam Walker Legacy Center.
The Indianapolis-based American Pianists Association is focused on public outreach, said Michael Huber, an APA board member and president and CEO of Indy Chamber.
"Coming out of the pandemic experience, the APA is even more dedicated to letting everyone in Indianapolis know that this organization is part of Indianapolis and is a community asset," Huber said.
When the pianists association presented a community concert in 2018 starring its jazz finalists, tickets were priced at $20 at Indiana Landmarks Center. This year's free event at the Walker is billed as "Jazz on the Ave" in a nod to Indiana Avenue's history of nurturing famous musicians such as guitarist Wes Montgomery, trumpet player Freddie Hubbard and trombone player J.J. Johnson.
"This year, the organization thought, 'Let's go bigger,'" Huber said. "Even more accessible and aggressive in recruiting people from the community who have not been affiliated with APA. Their ambitions this year are a bigger crowd and to be even more accessible."
While the violin competition is international, and the pianists competition involves U.S. musicians ages 18 to 30, the events share a similar goal for participants.
"We are trying to launch a major solo career for you," Kwok said.
Between 2018 and 2022, the violin organization didn't host any competitions, so it wasn't affected by pandemic restrictions.
Kwok said he's grateful this month's events will be presented in person, but he noted that COVID-19 diagnoses could alter the competition drastically.
"People may think, 'Well, it's not a big deal. If I get sick, I'll stay at home for five or 10 days and I'll be fine,'" he said. "But in our world, it's literally like the Olympics. If you go down, you have just missed your chances for the next four years. It's quite significant and it's quite sad if anybody has to step out for that reason. We're doing everything we can to create a safe environment."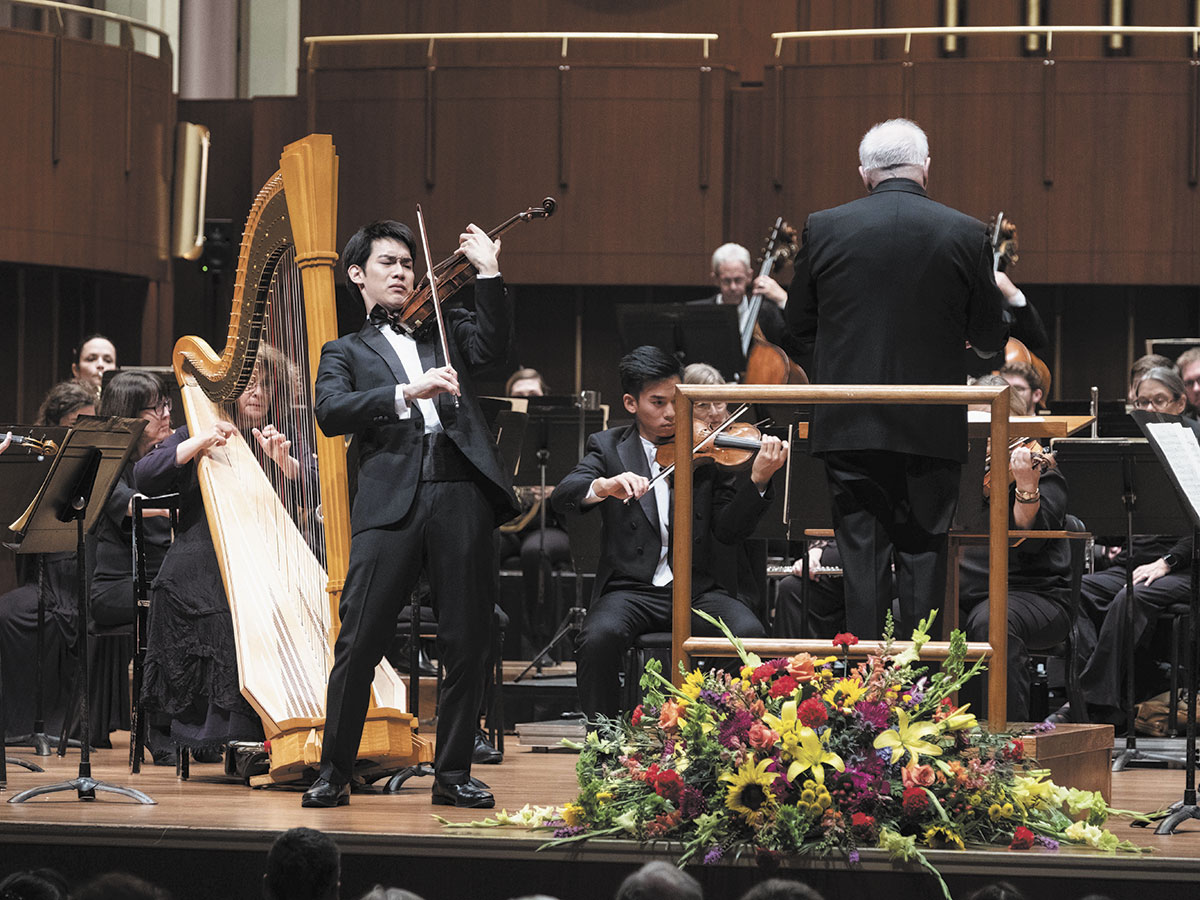 Filling seats
The American Pianists Association gathers the top U.S. classical and jazz pianists for alternating quadrennial competitions presented every two years. Following the 2021 classical competition, the APA presented a "Grand Encounters" series of concerts featuring past participants from both musical styles.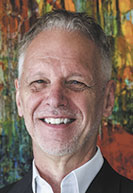 "We had a pretty good response this past year with our Grand Encounters solo series," said Joel Harrison, the APA's senior artistic adviser who served as the organization's president and CEO from 2008 to 2021. "But, for the most part, attendance wasn't what it has been historically."
For live entertainment, the summer of 2022 ranks as a notably busy season featuring a wealth of musicians on the road after minimal touring in 2020 and 2021.
"It's exciting, but it's also kind of exhausting because of the sheer number of things going on," said APA board member Huber. "I also don't doubt that people are behaving a little bit more conservatively with inflation and trying to anticipate if we're going to enter another downturn [toward greater health concerns]."
Regarding the present phase of pandemic concerns, Kwok said, "We're in a much better place, but we're not fine, completely."
Harrison said it's understandable that some potential audience members continue to stay at home.
"I don't think we are fully out of that mindset," Harrison said. "There's not a whole lot we can do about that. We take every precaution that we can with presenting public concerts. Ultimately, these are individual choices."
A new draw this year will be three-time Grammy Award winner and modern jazz vocalist Cecile McLorin Salvant, who will accompany the five competing pianists during the April 22 finals at Hilbert Circle Theatre.
"Clearly, Indianapolis has a culture of going out to sporting events and going out to see national artists in concert," Huber said. "How can we harness some of that energy and get people to turn a little bit and take a closer look at those artists we have here and organizations like the APA?"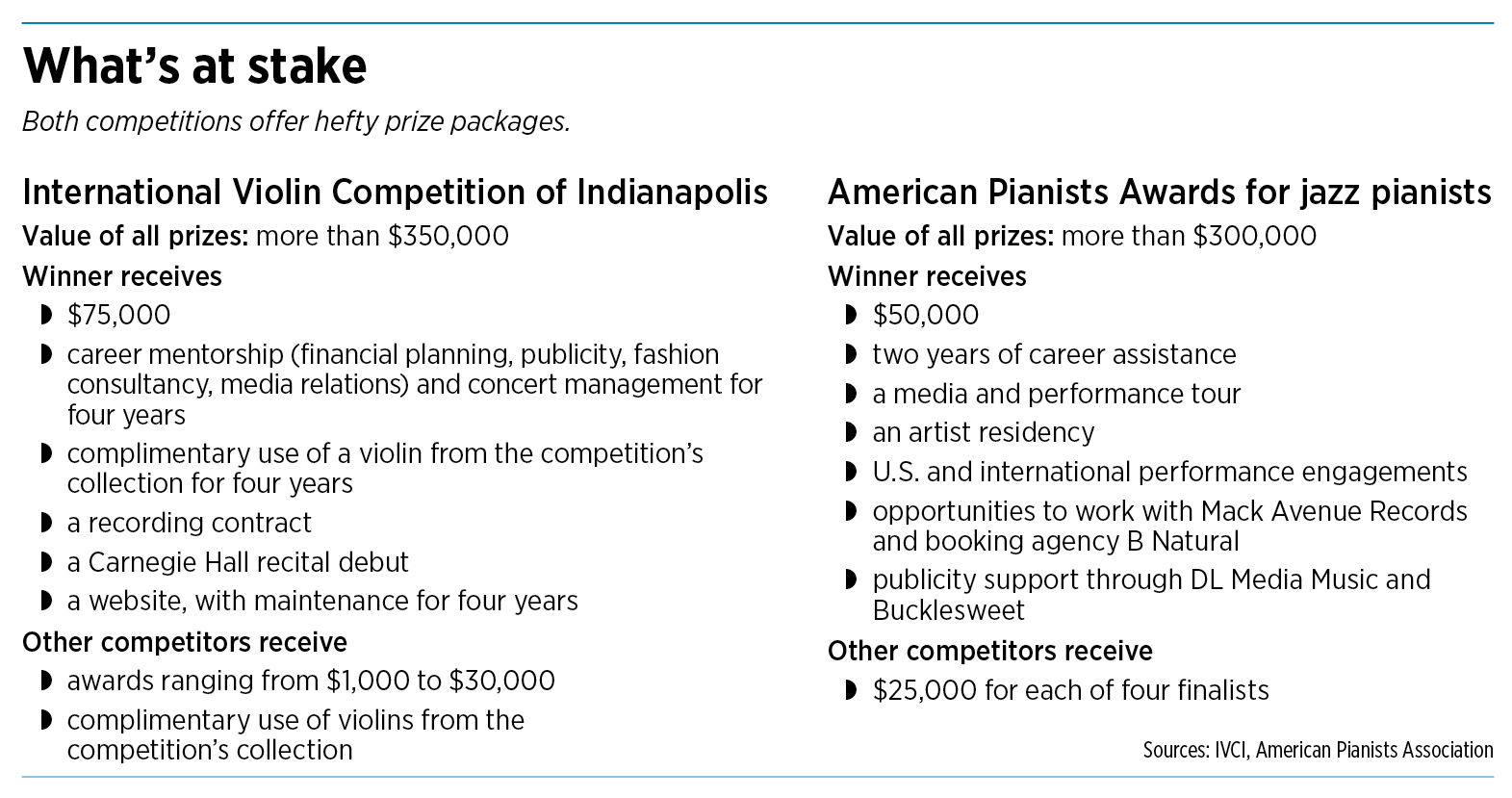 Already winners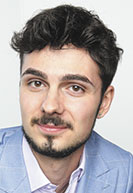 Caelan Cardello, one of the five finalists seeking the APA's Cole Porter Fellowship, said he's seen a change in audience habits in New York City during the past year.
"Everyone's enjoying live music again," Cardello said. "There's a lot less of this virtual world that we lived in for two years. People are seeing other people and their friends go out, and it's motivating them."
It's important, he said, that musicians and audiences are in the same room once again.
"The biggest thing for me is that you get to feel that energy and spirit in the room that you do not at all get on a phone or on a computer or TV," Cardello said. "There's just a whole different energy about being in person at an event. That's one of the things that I strive for when I play. One of my top goals and priorities is to make sure the audience is having the best time they possibly can."
Cardello is joined by Esteban Castro, Paul Cornish, Thomas Linger and Isaiah J. Thompson in the finalists class.
The finalists were announced in March and were publicly introduced two months later in New York, where they performed at Dizzy's Club at Jazz at Lincoln Center. The competition's winner will receive a $50,000 cash prize, with the other four finalists receiving $25,000 each.
Cardello said competition isn't an overriding theme for the pianists.
"In a sense, we all have already won," he said. "We're together at all of these events. We're already much closer, and we're all here to support each other."
The pianists stay with host families during multiple visits to Indianapolis across the 13-month competition. They will perform free concerts in the hospital lobby of Eskenazi Health and spend a week mentoring high school and college students.
"At the end of the competition, they have a relationship with Indianapolis," Huber said.
The winner of the violin competition will receive $75,000 as part of a prize package that includes concert management for four years.
Kwok said the performance dates are more valuable than the money.
"No matter how big that cash prize is, it's not going to launch your career," he said. "What really does a lot is getting you concerts with orchestras, small and large. Our whole idea is that we don't want your first engagement to be with the Indianapolis Symphony Orchestra or the National Symphony Orchestra in Washington, D.C., or the Cleveland Orchestra. We want you to be able to feel comfortable learning new repertoire and playing in smaller orchestras first. Then play with bigger orchestras and play recitals in smaller cities before you do your Carnegie Hall debut."
Upcoming performances
Following the Sept. 18 showcase of pianists at the Walker, the competition will ramp up Sept. 24 to Feb. 25 with a series of performances at the Jazz Kitchen. Admission is $20 to $40.
Harrison said the APA has strong brand awareness in the local and national jazz communities.
"​​I think the people who want to know about these things know about them," Harrison said. "Does everybody in every suburb know? Well, probably not. Is there more to the market? Yes. Will we always be striving to reach more diverse audiences? Yes. As a strategy, I don't think that has changed."
Harrison also plans to catch parts of the violin competition.
"Isn't it wonderful to live in a city that has all this? I'm thrilled," he said. "I think the more the better. And all of this is at a very high artistic level. It makes for quite the opportunity for music lovers in the city."
Accompanying the violin competition is a special exhibit of 70 violins, violas and cellos owned by Jews before and during World War II. Titled "Violins of Hope," the exhibition at Rhythm! Discovery Center, 110 W. Washington St., displays instruments that were symbols of hope during the Holocaust.
Ticket prices for the four rounds of the violin competition—preliminaries, semifinals, classical finals and finals—range from $15 to $40.
"Every single round, every minute is open to the public," Kwok said. "The tickets are very reasonable, quite frankly, because we know that many people come to more than one round. They want to hear and follow certain people, so they may come to five, six or seven concerts throughout the 17 days."
Video of the violin competition, featuring competitors from 13 countries, is streamed live and on demand at violin.org.
"We realize it sometimes cuts into ticket sales, but that's not the bigger picture," Kwok said. "The bigger picture is, we want you to be able to follow along, and we don't want ticket prices to be a barrier."
Elite company
The debut of The International Violin Competition in 1982, along with the arrival of the American Pianists Association in Indianapolis from New York that same year, has helped elevate the city's musical reputation.
Since 2003, three more national or international music organizations have moved here:
◗ Music for All (arrived in 2003), which will present its Bands of America national championships Nov. 10-12 at Lucas Oil Stadium.
◗ Percussive Arts Society (arrived in 2005), which will host its PASIC convention Nov. 9-12 at the Indiana Convention Center.
◗ Drum Corps International (arrived in 2008), which will present its 2023 world championships Aug. 10-12 in Indianapolis.
Kwok credited Music Crossroads, the city's vision to raise its profile among arts organizations, for the progress.
"It's not by chance that this has happened," he said. "It really makes for a wonderful cultural environment for Indianapolis."•
Corrections: The spelling of musician Caelan Cardello's name has been corrected from an earlier version. In addition, the date of the American Pianists Association concert at Madam Walker Legacy Center has been corrected from an earlier version. It is Sept. 18. You can see more corrections here.
Please enable JavaScript to view this content.