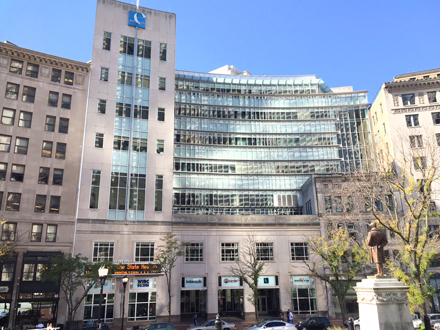 Indianapolis-based radio station owner Emmis Communications Corp. is offering to repurchase up to 2 million shares of its stock, a move company CEO Jeff Smulyan said is being made at the request of stockholders.
The stock buyback offer, announced Thursday, applies to up to 2 million shares of Class A common stock at $2.60 per share, or more than $1 per share above the closing price of Emmis shares on Thursday.
The offer commenced on Oct. 21 and is good until 5 p.m. Nov. 19, unless extended. 
Stockholders are looking to sell Emmis shares, Smulyan said, because the value is no longer quoted on the over-the-counter market. New SEC rules on quotations, based on information companies are required to supply, took effect Sept. 28.
Similar to Emmis' decision to delist its stock from the Nasdaq Stock Market in 2020, the media company chose not to meet the reporting requirements for OTC trades.
"It's a small public company, and we felt the cost of doing all the public reporting did not make sense given the size of the company," Smulyan said.
Although Emmis remains a publicly traded business, a status held since 1994, its market activity is minimal. Between Sept. 28 and Oct. 15, website otcmarkets.com lists two trades involving Emmis stock.
"We had several shareholders who said, 'Would you be interested in buying?'" Smulyan said.
When Emmis delisted from the Nasdaq, the company disclosed it had fewer than 300 shareholders of record.
At Thursday's close of trading, Emmis ("EMMS" on the OTC market) was valued at $1.49 per share, down 50 cents from the previous closing price. During seven days earlier this month, the company's stock price was 80 cents per share.
The 2 million shares would represent 16.5% of Class A Emmis shares outstanding as of Oct. 21, and about 14.7% of total Emmis common stock, which include shares of Class B stock not subject to the tender offer.
Emmis plans to pay for the stock buyback using cash on hand and funds borrowed under an existing $5 million line of credit.
"We're trying to offer some liquidity to some of our shareholders," Smulyan said. "The company has the ability to do that, so we've made an offer."
Smulyan pitched plans to take Emmis private three times from 2006 to 2016 but was overruled by shareholders. On Thursday, he said the company would not become a privately held entity if 2 million shares were purchased. He added that taking Emmis private is not a present goal.
"We're fine with the status now," he said.
Emmis, which Smulyan founded in 1980, owns six radio stations in Indianapolis and New York City. The company's portfolio includes Indianapolis Monthly magazine, dynamic pricing company Digonex and acoustics company Lencore.
Please enable JavaScript to view this content.