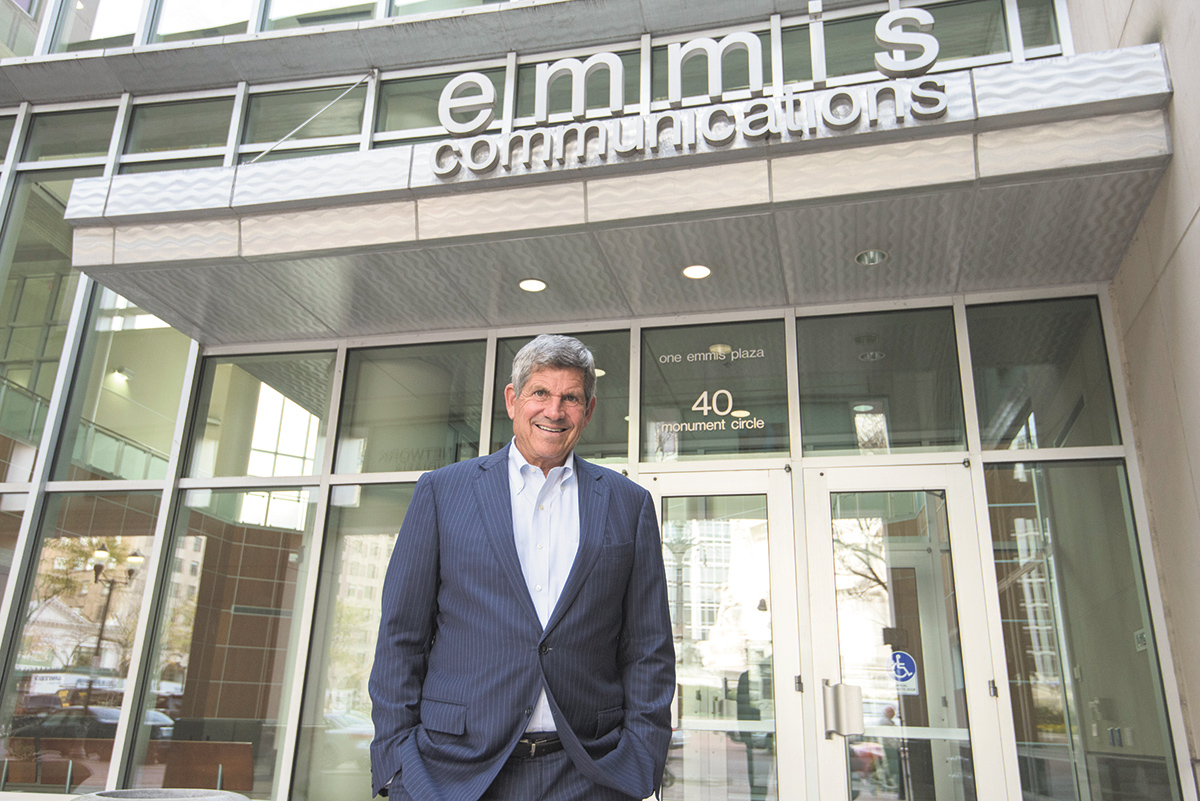 Indianapolis-based Emmis Communications Corp. on Wednesday announced that it has acquired the sound-masking business of Woodbury, New York-based Lencore Acoustics Corp. for $75.1 million. The deal closed Tuesday.
The acquisition appears to be the first big step in Emmis CEO Jeff Smulyan's goal to reinvent the longtime media company by entering new lines of business.
Lencore, founded in 1990, is an industry leader in engineering and building high-end sound-masking systems for offices and other commercial applications. The company says its technology "introduces barely perceptible background sound into a space to make environments more comfortable, ensure speech privacy, and increase workplace productivity."
The 33 employees who work for Lencore, including the sound-masking leadership team, will become Emmis employees but continue to work in New York.
In recent years, Emmis has been on an asset-selling spree, with plans to use the cash to enter new businesses with better growth potential.
Emmis, which Smulyan founded in 1980, once owned more than 20 U.S. radio stations. After selling stations in Los Angeles, Terre Haute and St. Louis, Austin and New York City, the company is down to just six.
It also owns the dynamic-pricing firm Digonex and the magazine Indianapolis Monthly.
Smulyan told IBJ in mid-2019 that the company needed to broaden its scope away from the struggling media business in order to grow.
"Today's announcement is the product of a long process, looking for the right place to infuse the Emmis hallmarks of sales and marketing excellence," Smulyan said Wednesday in written remarks. "We believe that the continued move toward open-concept offices makes effective sound-masking solutions more and more important. We're excited about where this business can go."
Emmis said Lencore's sound-masking business dominates large enterprise professional and Fortune 500 markets. The company does business in nearly every U.S. state and in London.
"I couldn't be more pleased with today's announcement," Lencore President Jonathan Leonard said in written comments. " I believe that Jeff Smulyan and the Emmis team will continue [our quest] to build a robust business and take Lencore to places I have dreamed. This is an exciting time for the entire Lencore team and the sound-masking industry."
Emmis stock fell 2.3% Wednesday amid a major market swoon, to $3.35 per share.
Please enable JavaScript to view this content.