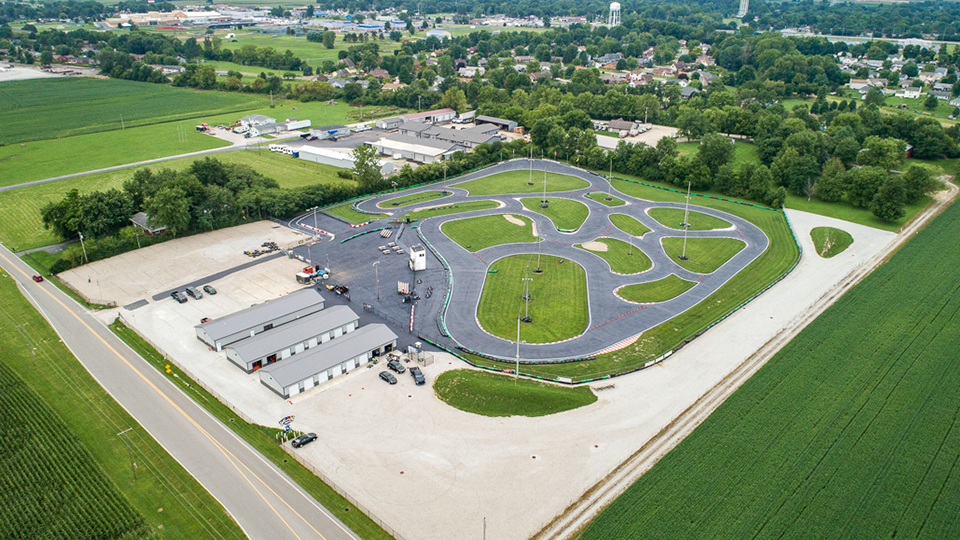 Whiteland Raceway Park in Johnson County has broken ground on a multimillion-dollar expansion of its facility and track. Plans include the addition of nearly a half-mile of track, seven new turns and 28 additional garages.
WRP, which opened in 1958, is one of the oldest operating go-kart tracks in the U.S.
Andy O'Gara and his wife, former Indy 500 driver Sarah (Fisher) O'Gara, purchased WRP in 2018. In the competitive world of kart racing, the owners say they want it to be a "premier karting facility" in the Midwest.
They also own and operate Speedway Indoor Karting complex, which is about six blocks from the Indianapolis Motor Speedway.
They said the WRP upgrades are necessary to attract top-tier racing events.
"Andy and I are humbled to have one of the growing cornerstones of the karting industry right here at Whiteland Raceway Park," said Fisher. "These updates show our commitment to the growth of the sport and is a testament of the dedication of our racers."
Aerial view of existing Whiteland Raceway Park. (photo provided)
WRP says the site will host satellite facilities or headquarters for four of the top karting teams in the Midwest, including MPG Motorsports.
MPG will offer a full-service race shop and take over the sales of all parts and supplies to racers on site.
"We are very excited and grateful to WRP for allowing us to be a part of this expansion," Chase Jones, MPG Motorsports Ownership Partner, said. "We feel their values aligned well with our goal to educate and guide people in every aspect of the racing world."
Construction has already begun on the track and will continue throughout the winter. The project is expected to be complete by next April.
Please enable JavaScript to view this content.