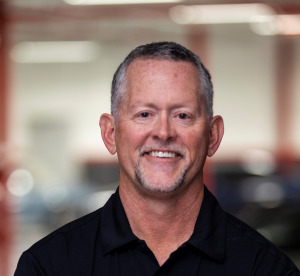 Sharpen Technologies, an Indianapolis-based developer of cloud-based customer service software, has secured $12 million in growth capital from a collection of local and national investors.
This is the second round of funding from Indianapolis-based Allos Ventures LLC, St. Louis-based Cultivation Capital and St. Louis-based Lightchain LLC—the family office of Rodger Riney, founder and former CEO of Scottrade.
All three investors also have representation on the Sharpen board.
"Our latest round of funding will help us continue the momentum we achieved in 2018 by further growing our sales team, extending our market reach, and expanding on our already full-featured cloud contact center platform," said Mike Simmons, Sharpen's chairman and CEO, in a written statement.
The company, which has about 75 full-time employees, is in hiring mode, specifically looking for sales and engineering workers.
Simmons told IBJ in late July that "the thought of doubling our team by the end of next year is not unreasonable."
The company, founded in 2011 and known as Fathom Voice until 2016, promotes its software platform as a tool for enhancing customer service by providing better support and training for call-center agents.
This is the company's second major capital raise within the last 18 months. Sharpen raised $15 million in March 2019.
The most recent round of funding brings the total amount raised by Sharpen to more than $40 million.
"Since we first invested, we've seen Sharpen grow into a best-in-class cloud contact center platform that allows agents to work-from-anywhere in the world," Allos Ventures Managing Director David Kerr said in a written statement. "We are thrilled to participate in this new round that will allow the company to build on its rapid growth while continuing to innovate on its agent-first platform and provide its high-touch, hands-on approach to service that distinguishes it in the marketplace."
Sharpen Technologies reported 236% year-over-year revenue growth through the first half of this year and is projecting similar growth during the second half. The growth through June came despite the fact that the company's business nearly ground to a halt for a period in March as the coronavirus pandemic erupted.
Sharpen this month was named to the 2020 Inc. 5000 list of fastest-growing private companies in America, due to its growth rate of 137% over the last three years.
Please enable JavaScript to view this content.