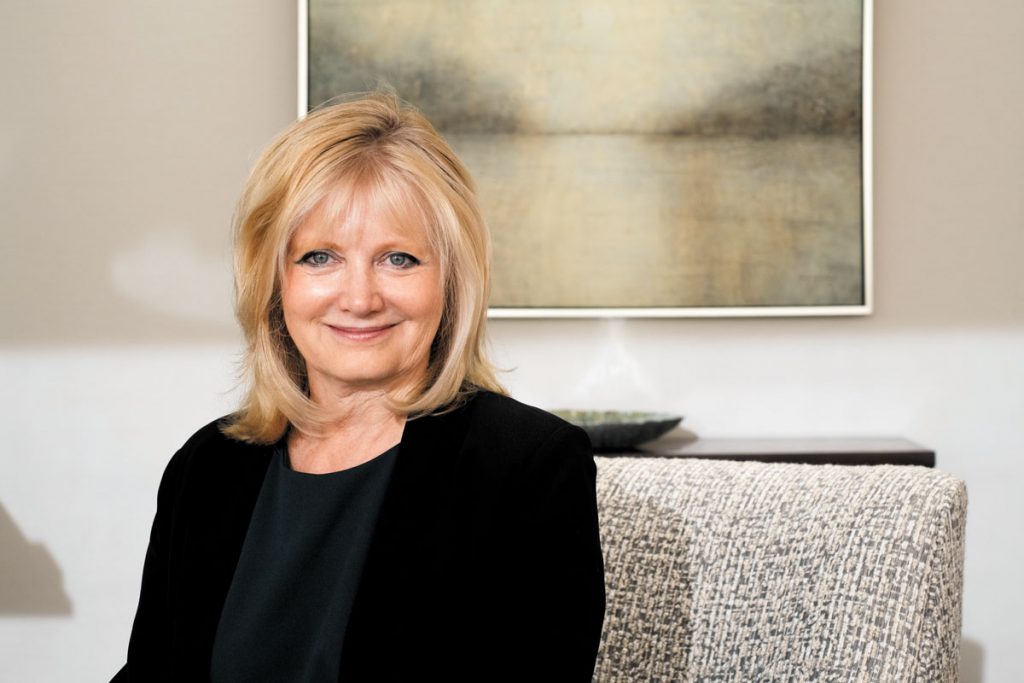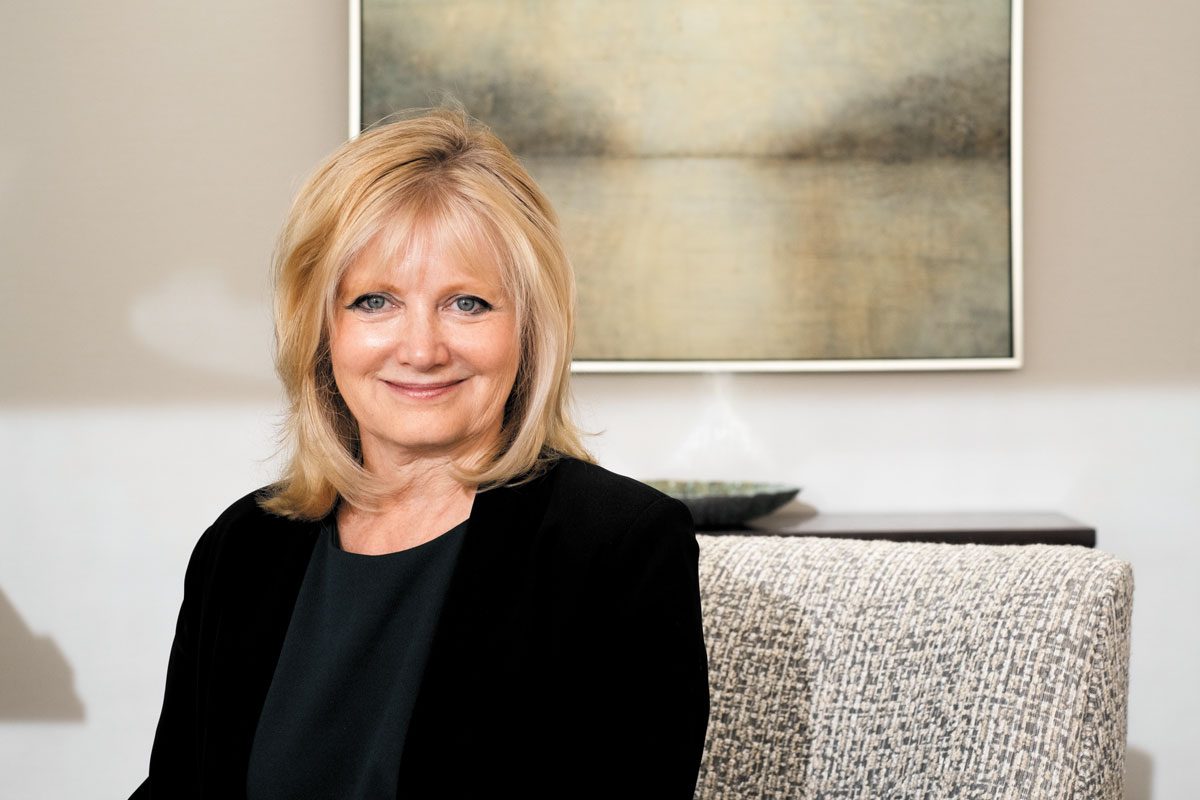 The Federal Home Loan Bank of Indianapolis is a big bank with a low profile—and a deep reach into communities throughout both Indiana and Michigan.
The bank, which has $65.4 billion in assets, doesn't make mortgage loans and doesn't deal with individual customers. It's a co-op that lends money to, and buys mortgages from, its members—373 banks, credit unions, insurers and community development financial institutions in Indiana and Michigan.
Last year, the bank had $32.7 billion in loans outstanding to its members, enabling them to extend their business reach further than they could on their own.
"We really do strive to serve small community institutions. That's kind of our bread and butter," said Cindy Konich, the FHLBI's president and CEO.
Many of the bank's members are institutions with assets of $1 billion or less, Konich said.
Martinsville-based Home Bank is a typical member. The community bank borrows money from and sells its mortgages to FHLBI, giving it ready access to additional capital when needed. Home Bank also makes use of FHLBI's grant programs that support affordable-housing and community-development projects.
"We're like the poster child for the Federal Home Loan Bank. We really need them," said Dan Moore, Home Bank's CEO and the board chairman of the FHLBI.
Moore said FHLBI loans play a key role in helping his bank keep up with lending demand.
Business is booming in Martinsville, Moore said, and loan demand is high—which poses a challenge for Home Bank.
Home Bank has assets of $315 million, placing it squarely in small-bank territory. (In comparison, Evansville-based Old National Bank, the largest bank based in Indiana, has assets of $19.7 billion. New York-based JPMorgan Chase & Co., the nation's largest bank, has assets of $2.7 trillion.)
Banks use their customers' deposits as a key source of funding for loans, and a small bank has only so much in deposits at hand.
"The loan demand can, many times, exceed our ability to fund those," Moore said.
That's where FHLBI comes in. Home Bank can secure advances from the institution, using its own mortgage loans or other assets as collateral. In turn, Home Bank can use that advance to fund new customer loans.
Moore said advances from FHLBI allow his institution to make 10% to 15% more loans than it otherwise could.
"That's a pretty significant number," he said.
Great Depression roots
FHLBI, with its 246 employees based in the Woodfield at the Crossing business park near Keystone Avenue and East 86th Street, is one of 11 regional banks that cover the United States to make up the Federal Home Loan Bank system.
More than 7,300 lending institutions—about 80% of the nation's total—are members of a Federal Home Loan bank.
Congress created the system in 1932, three years into the Great Depression, to bolster the availability of mortgage loans because mass mortgage defaults had sapped banks of the ability to fund mortgages through traditional means.
It's a government-sponsored enterprise, but its banks are owned by their members and the system receives no taxpayer money.

All 11 of the Federal Home Loan banks have the same mission, Konich said, but they all operate independently. "We all have that regional flavor we're trying to serve."
Yadav Gopalan, assistant professor of accounting at Indiana University's Kelley School of Business in Bloomington, described the Federal Home Loan Bank of Indianapolis as "a bank for banks" that is particularly useful for smaller institutions.
"The big difference between small banks and large banks is, their ability to access different types of funding is just going to be fundamentally different," said Gopalan, who is also a visiting research scholar at the Federal Reserve Bank of St. Louis.
Large banks, Gopalan said, likely do business internationally and have a wide network of resources they can tap for funding.
"If I'm Citigroup, I can go get funding from the bond market or any other form of domestic capital," he said.
Small institutions are less likely to have access to alternative sources of capital, he said.
One way banks can raise capital is by growing their deposit base—enticing customers to open savings accounts or add to existing accounts—by increasing the interest rate paid on those accounts.
That can be tricky, though, because banks earn money from the spread between what they earn in interest from loans and what they pay out in interest on deposit accounts.
So, Gopalan said, a bank that raises its savings interest rates runs the risk of cutting into its profitability.
Another option for raising capital is brokered deposits—essentially, buying deposits from another bank. But those deposits can be pricey, further cutting into the spread, and banks need a willing seller.
"If the Federal Home Loan Bank wasn't there, we'd be at the whim of the marketplace," Home Bank's Moore said.
Affordable-housing mission
Each year, FHLBI sets aside 10% of profit for its Affordable Housing Program, which awards grants of up to $500,000 for affordable housing in Indiana and Michigan. Member institutions apply for grants on behalf of local projects. Last year, FHLBI awarded 29 grants totaling $13.1 million.
Last year, it launched another program, Elevate, which awards grants of up to $25,000 for small-business development. Elevate has awarded 28 grants to small businesses so far, doling out $255,595 last year and $391,751 this year.
Membership in the Federal Home Loan Bank system has been open to community development financial institutions since 2010, and the Indianapolis Neighborhood Housing Partnership joined in 2014.
The INHP so far has secured two $500,000 grants from the Affordable Housing Program.
"$500,000 is a heck of a lot of money in our business—in the grant world," said Moira Carlstedt, INHP's CEO.
The first grant, awarded in 2017, helped finance IndyEast Homes, a $7 million John H. Boner Community Center project to renovate and build 36 rental homes on the near-east side.
The second, awarded in 2018, went to the Partners in Housing Development Corp. for its $8.7 millon Blue Triangle project at 725 N. Pennsylvania St. and its $11.6 million Mozingo Place project at 2811 E. 10th St. Both sites offer housing for people at risk for homelessness.
INHP also made use of the Elevate program.
It secured $25,000 for Efficient Systems Inc., a heating, air-conditioning, plumbing and electrical contractor on the west side. The company used the grant to purchase training equipment for its technicians.
FHLBI established its small-business grant program, which is unique in the Federal Home Loan bank system, because its member institutions expressed an interest.
"The bank is open to exploring how it can do more with its partners," Carlstedt said. "That's an example of them thinking, 'How do we do more?'"
Home Bank in Martinsville in 2016 secured a $285,100 Affordable Housing Program grant on behalf of the not-for-profit Stability First Inc., which used it to help create Magdalene House, a 16-bed facility in Martinsville for homeless women.
Moore, who is on Stability First's board, said the grant covered most of the cost of the project, which involved renovating a donated building for use as a shelter.
Without the grant, Moore said, the project wouldn't have happened because the fundraising burden would have been overwhelming.
"That's a great example of the Federal Home Loan Bank of Indianapolis making a difference in people's lives," he said.•
Please enable JavaScript to view this content.