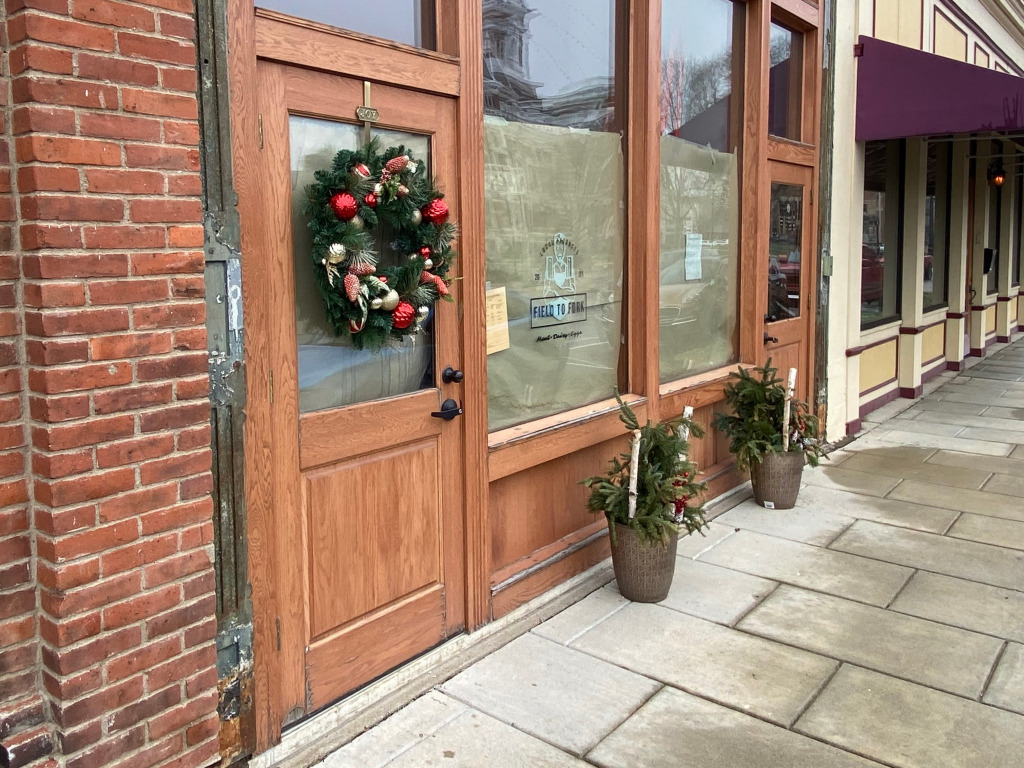 Air traffic controller Cory Campbell trained to become a butcher with hopes of opening a meat market in Franklin. The idea grew to become Field to Fork, a hybrid cafe and market Campbell and his wife, Sarah, plan to open in the first quarter of 2022.
Sarah Campbell described the new business at 90 W. Jefferson St. as something akin to a year-round farmer's market.
Field to Fork will sell products grown and made in Indiana, which Campbell said is more than enough for a sustainable lifestyle. 
"I researched, 'What does Indiana produce?' What can we get and not worry about supply-chain issues and all these things you're constantly bombarded with in the news? And Hoosiers make so many things," said Campbell, who, like her husband, works as an air traffic controller.
Meat, dairy and eggs are listed as part of Field to Fork's logo. Cory Campbell will work as the market's butcher, and the business will work with 15 to 20 vendors to build the store's inventory.
The Campbells made the decision to launch Field to Fork during Labor Day weekend, and they spent the fall building relationships with Indiana companies such as coffee, wine and craft-beer makers.
In addition to selling goods and deli sandwiches, Field to Fork will offer classes in topics such as growing produce via hydroponic gardening.
The 2,000-square-foot Field to Fork location in downtown Franklin had been vacant for more than a decade, Campbell said. The building's previous occupant was Peddlers II Antiques.
"As we talked to people about what we're going to be doing, it's been great to have so much excitement in the local community," she said.
Campbell said some residents have compared the concept to Brown's Regal Market, a grocery in downtown Franklin that was lost to a fire in 1996.
Cory and Sarah Campbell have lived in the Johnson County city for four years. She grew up in Elkhart, while he grew up in Ohio.
The Campbells became a vendor at Franklin's farmer's market when their pre-teen daughter wanted to sell eggs and baked goods as a money-making initiative.
"That was our introduction to the people of Franklin, not just the cute coffee shops and the Artcraft [theater]," Sarah said. "It was really wonderful."
Please enable JavaScript to view this content.