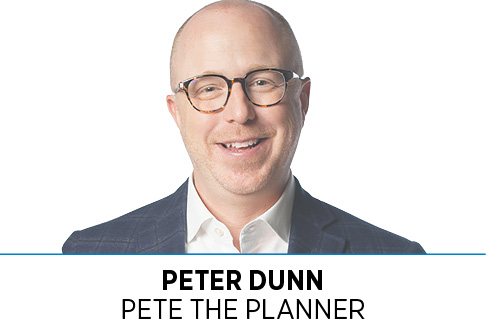 Over an omelet the size of a manhole cover, my dining companion sheepishly confessed.
"I'm embarrassed by the amount of financial stress I have right now. I make way too much money to have the right to feel how I feel," he lamented as tears swelled in the corners of his eyes. "[My wife] doesn't know, because I don't want her to feel the same way I'm feeling. Plus, I'm pretty sure she'd be furious."
The man began to open up, and you could see the pressure release as he finally decided to tell someone about his pain. The strange thing about the conversation is that I've been in his seat before, and I'll likely be in his seat again.
Stress doesn't discriminate. It doesn't know your income, your gender or your job title. And even if it did, it wouldn't care.
For roughly 20 years, I've studied money and how it affects people, and the list of scenarios that shock me has dwindled close to zero. Yet there's one misperception that not only shocks me but disheartens me. It's the idea that people of means don't have and shouldn't have financial stress. This is a nearly universal cultural belief, held by people with money and by people who are observing people with money. It's absurd and it exacerbates unseen and sometimes debilitating pain.
As researcher and author Brene Brown notes, when "at least" is unleashed, empathy is nowhere to be found. At least you make a lot of money. At least you get a bonus. At least you've got a nice house. At least you have good credit.
I remember first recognizing the loneliness of financial stress when I was working with professional athletes. People love to belittle ballplayers for their financial struggles. I used to, too, before I understood the issues more deeply. Budgeting can be a nightmare when you're a professional athlete, and seemingly everyone you encounter wants to help you part with your money in one way or another. Yet I know many people reading this column are struggling to empathize with the players.
The reality is, accepting and acknowledging the challenges everyone experiences, whether they have more money than you do or not, doesn't lessen the significance of your own challenges. In fact, recognizing others' realities builds community—a much-needed community for those suffering from financial stress. And lest you read this column as "woe are the rich," understand that, by withholding empathy, you are directly contributing to the declination of America's mental health at large. We are not our bank accounts nor our pay stubs.
Nothing can make you feel more alone than financial stress. It can elicit visions of embarrassment, loss and ruin. When left unaddressed, or even repressed, it will strip you of the capacity to mitigate it. The idea that people decide who should and should not experience financial stress is cruel, yet not exactly surprising. There's quite a bit to be stressed about these days, and our financial stress can easily intersect with our concerns about humanity at large. From disconcerting events like currency manipulation and wild stock market swings, to humanitarian crises and acts of mass violence, each event can accumulate surreptitiously.
If you're experiencing financial stress, talk about it. Don't let the pressure and loneliness build. The myth of protecting others by not letting them in on your reality is misguided and misplaced. Talk to a friend, your significant other, your doctor, or even your financial adviser. And if the stress has reached a fever pitch and the pain seems too much to take, call the Suicide Prevention Hotline at 800-273-8255.
Be on the lookout for a friend or co-worker who might simply need a listening ear. The listener's job is never to try to solve the talker's financial problems, but instead to provide a forum to be heard. This willingness to build community will someday serve you, if you find the tables turned.
And don't conflate financial stress with financial struggles. The presence or absence of stress isn't in itself indicative of your financial health. If you're very stressed about your finances, it doesn't mean your finances are in bad shape. And if you aren't stressed at all about your financial reality, that doesn't mean it's a good one.•
__________
Dunn is CEO of Your Money Line powered by Pete the Planner, an employee-benefit organization focused on solving employees' financial challenges. Email your financial questions to askpete@petetheplanner.com.
Please enable JavaScript to view this content.