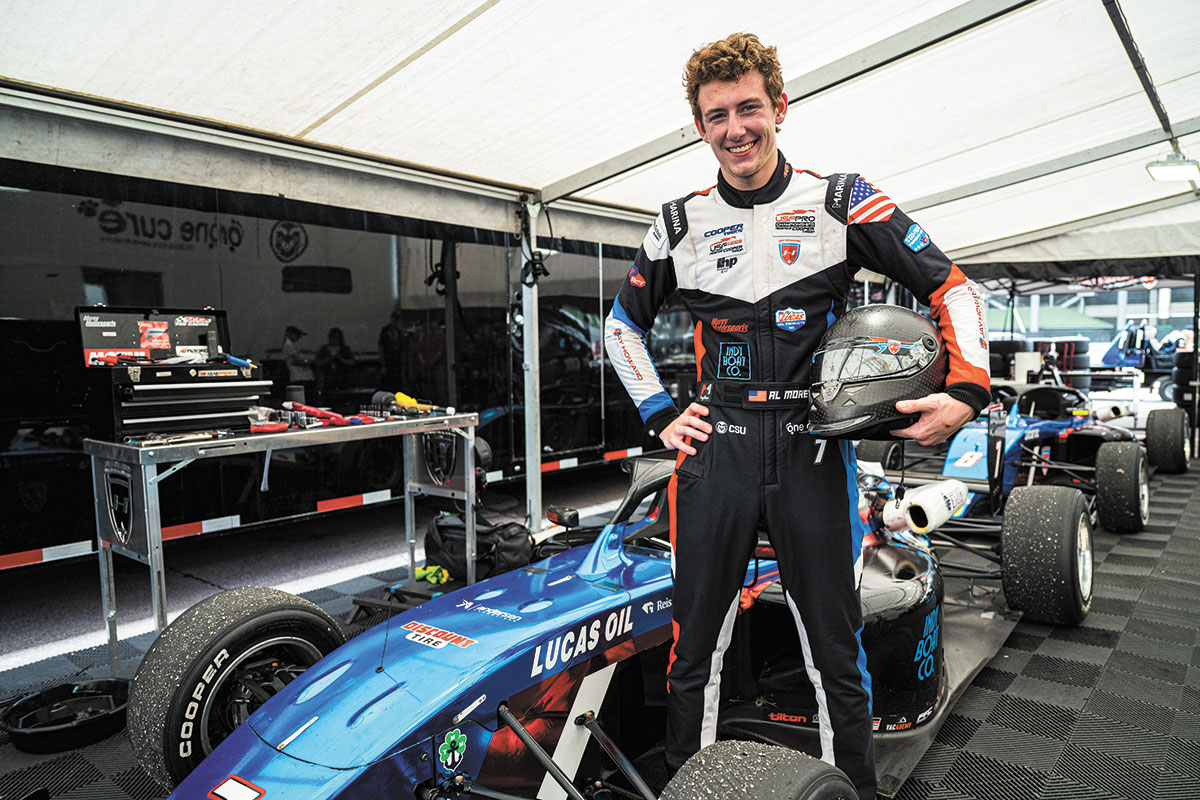 The easiest part of Al Morey IV's young racing career is when he climbs into his blue and black, No. 7 car and speeds off down the track. In that moment, concerns about sponsorships, money, grades and college choices disappear for the 17-year-old Hamilton Southeastern High School student.
"As soon as he puts that helmet on, he's somebody else," said his father, Al Morey III. "Those eyes just turn steely blue and I'm like, 'Take care, bud. See you when you get back.'"
Morey IV of Fishers competes for Indianapolis-based Jay Howard Driver Development in the USF2000 Championship series.
USF2000 is operated by Florida-based Andersen Promotions and sanctioned by the United States Auto Club. It's the second step in the USF Pro Championships ladder series that provides a path for drivers looking to reach the highest level of American open-wheel racing.
As a rookie, Morey IV is most concerned with top 10 finishes and getting better with each race. However, he knows the $406,925 scholarship offered to the season champion as an award to advance to the next level, USF Pro 2000, would be a boost to his dream of one day racing in the NTT IndyCar Series.
"We're always pushing, especially myself, trying to get every ounce of effort and every ounce of learning I can get from a weekend," said Morey IV, who finished seventh, 13th and 17th in three races on the Indianapolis Motor Speedway's road course May 12-13.
Morey IV is one of 24 drivers in USF2000. They range in age from 14 to 24 and come from 10 U.S. states, plus Australia, Canada, Mexico and New Zealand.
The cost of racing at any level is high, and drivers are reliant on sponsorships to help ease the burden. In USF2000, that burden is steep as drivers count on personal and family relationships to help fund their fledgling careers.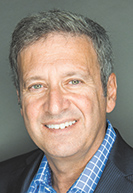 "It's very challenging at every level of motorsports, but particularly at the grassroots level," said Ken Ungar, principal at Indianapolis-based sports marketing firm Charge and chief of staff at IMS from 1997 to 2001.
Morey III is largely paying the way for his son to chase his dreams. He estimated this season's racing budget at $450,000 to $750,000. The costs include car maintenance and repairs, fuel, tires, testing and travel.
And while his son has received sponsorships from Noblesville-based Indy Boat Co., Indianapolis-based Reis-Nichols Jewelers and Sarasota, Florida-based Raffurty's Bar and Grill, most costs come out of pocket.
"That's why we're constantly looking for sponsorships to help offset those costs. You don't get in racing to get rich, unless you're at the Andretti level, and then you can make some money," Morey III said.
"But at this level, it's all coming out of our pockets and whatever we get from our sponsors, which so far has been limited. It's helpful, but we're still looking for a full-time, all-year-long sponsor. And we're working with a couple of national companies, but it's tough. It's really tough."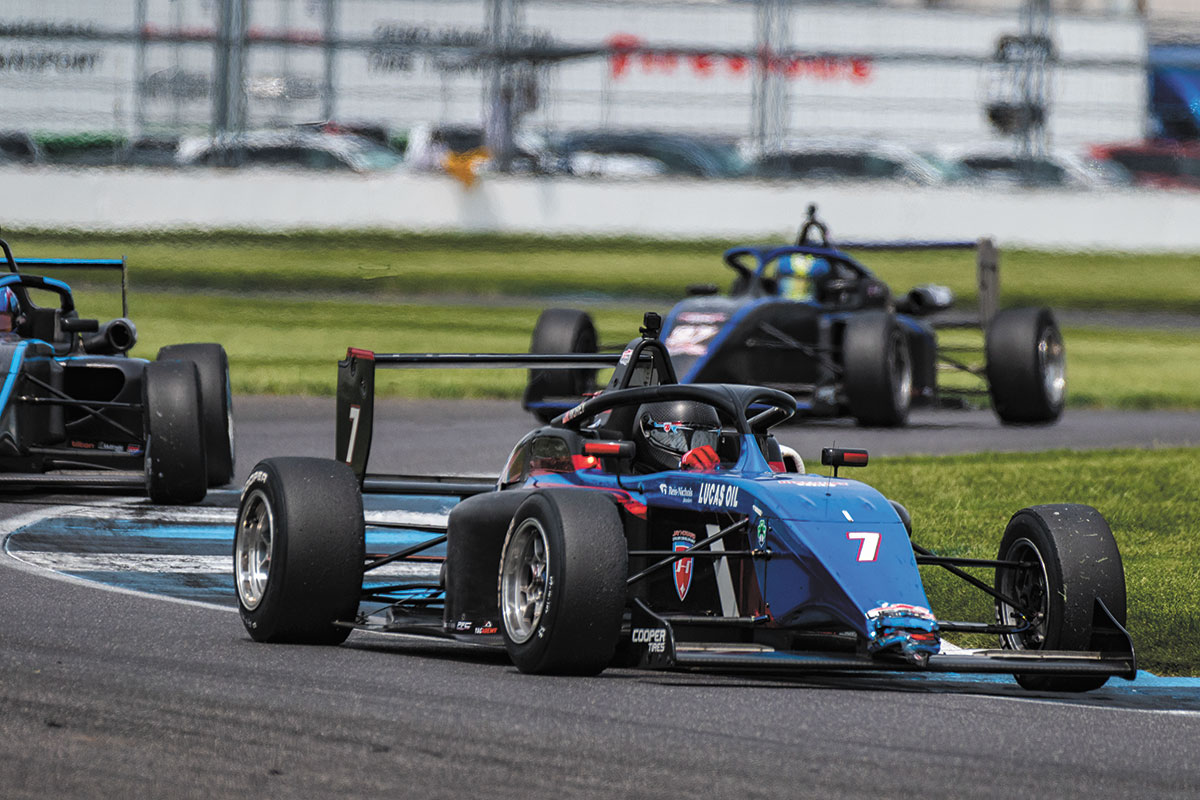 Starting early
Growing up in Fishers, Morey IV's interest in racing began at a young age as he watched IndyCar, NASCAR, Formula One and drag racing on television with his father.
"When I noticed he was really keen on what I was watching on television and saw that he had some thoughts, I was like, 'We'll put him in a car and see what happens,'" Morey III said.
When Morey IV was 9 years old, his father took him to K1 Speed Fishers to try go-kart racing. California-based K1 Speed was founded in 2003 and has nearly 60 locations worldwide.
Over the course of six years at K1 Speed, Morey IV learned how to drive and refined his skills to the point where it was time to try something new.
After Morey IV won a league championship for teenagers at age 15, Dave Royce, now a general manager with K1 Speed, suggested he meet former IndyCar driver Jay Howard, who operates Jay Howard Driver Development. IBJ was unable to reach Howard for comment.
"After that, we kind of figured out there's something there. There's something to be built upon," Morey IV said. "And then we met with Jay and started to get the ball rolling."
Royce described Morey IV as "dedicated and a sponge of knowledge." While other young drivers might lose their cool in tough situations on the track, he said, Morey IV stays calm and does not let the moment control him.
"There's so much more behind the scenes you have to do, whether it's strength and conditioning, understanding your racing lines or using simulators," Royce said. "It's just the devotion that he has to the sport and to growing his knowledge as a driver that I think will be one of his bigger successes in the future."

Moving up
At the end of 2021, Morey IV first tested a Formula 4 car, which is capped at 160 horsepower, before trying a USF2000 car last year. Cars in USF2000 have up to 175 horsepower.
Now he's in his first year in USF2000, where he is the tallest driver at 6-feet-1-inch and drives with a Donald Duck sticker on his car in honor of his grandfather who died in 1996. Morey IV hopes to continue learning and moving up the standings, where he is currently tied for 12th with 15-year-old Elliot Cox, a fellow rookie from Indianapolis.
USF Pro Championships was formerly known as the Road to Indy. The rebranding took place after IndyCar assumed control of the top step of its development ladder—Indy Lights (now Indy NXT)—in 2021.
Current IndyCar drivers who graduated from the ladder system include Conor Daly, Devlin DeFrancesco, Jack Harvey, Colton Herta, Sage Karam, Dalton Kellett, Kyle Kirkwood, David Malukas, Josef Newgarden, Pato O'Ward, Felix Rosenqvist and Rinus VeeKay.
"For me as a rookie, the goal is to have a [good] rookie year and then go for a championship in the following year or the year after," Morey IV said. "I still have some learning to do, but ideally, you want to spend no more than two or three years at a given level to get up to the top."
Seven races into the season, he is also learning to navigate schoolwork and planning his future. Morey IV, who holds a 3.6 grade point average on a 4.0 scale, said teachers at Hamilton Southeastern High School, where he is a junior, have been understanding and enthusiastic about his racing career.
For college, he plans to stay in Indiana where many race teams have made their homes.
Andretti Autosport, Rahal Letterman Lanigan Racing and Arrow McLaren SP have either built or are building new headquarters or prominent operations in the Indianapolis area. The investments by Andretti, McLaren and Rahal are expected to total nearly $250 million.
"Honestly, everything racing is run out of Indiana," Morey IV said. "That's big time, so I think definitely staying in the state is important."
Overcoming roadblocks
For any driver in USF2000, everything comes back to money, sponsorships and marketing.
"I didn't go to school for marketing," said Morey III, 61, who is retired following a career in residential construction. "I am now in marketing."
Morey IV and his father hired Carmel-based RTD Media and Management to handle social media outreach and branding.
Ungar said the reality of racing is more difficult for up-and-coming drivers in the United States than in other places around the world. In Europe and South America, he said, there is more of a support system through which wealthy individuals and companies support young drivers.
"There's more of a tradition of helping drivers reach the pinnacle of their sport," Ungar said. "In the U.S., it's much more commercial, so it's difficult, and so many times, you would have a driver not being able to get to IndyCar because they're unable to get the sponsorship necessary to support them."
The sponsorship-driven nature of U.S. motorsports makes it unique in this country's sports scene.
"To be an elite football player or an elite basketball player, you simply need to be really, really good at what you do," Ungar said. "But in motorsports, you need to be really, really good at what you do and find sponsorships."
He added that a driver in a series like USF2000 would need to find about $300,000 in sponsorships to compete.
"It's not something that's taught in school, so you not only have to learn how to be a great driver, you [also] have to learn how to sell sponsorship, whether it's the driver him or herself or their parents or the support structure they have around them. Someone in that mix has to be really good at selling sponsorship," Ungar said.
David Morton, manager of communications and event marketing for Wisconsin-based Mecum Auction Inc., said winning is the most important thing a young driver can do.
"That creates notoriety; that creates a following," Morton said. "If you're in the back of the pack, it's even more difficult because no one knows who you are. And off the track, there's a whole level of marketability because of social media. But if you're not winning on Sunday or whatever day of the week, it makes it more difficult."
Morey III said the racing families he's gotten to know root for one another to succeed because they know how hard it is.
"I'm familiar now with a lot of dads who feel the same way I do," Morey III said. "Everybody gets excited when somebody gets a new sticker on their car."•
Please enable JavaScript to view this content.