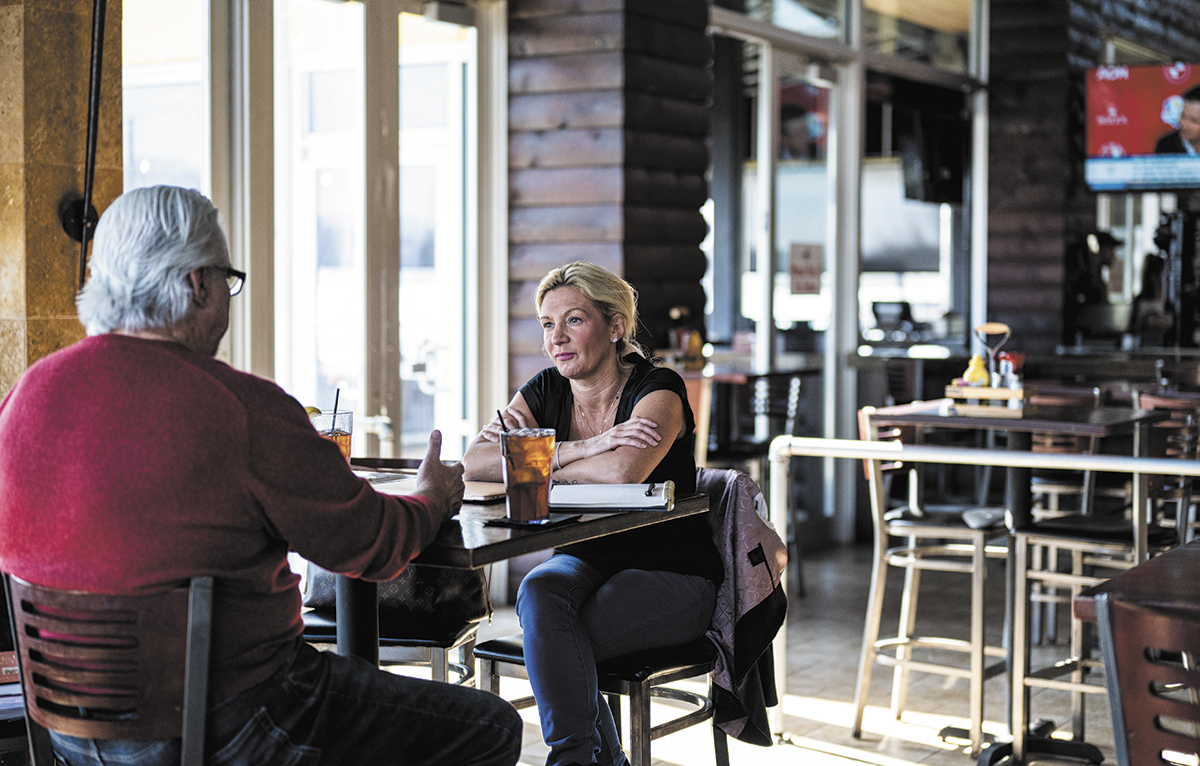 In the tradition of Chick-fil-A, the Wolf Pack Restaurant Group decided last year to close its seven restaurants on Sundays in an observance of religious faith.
But because customer demand is so high overall, the change hasn't hurt sales at the company's six Wolfies Grill locations and The Italian House in Westfield.
"It was amazing to see that our sales never went backward, even after losing that day," said Alec Wolf, the company's area director.
Wolf Pack's experience corresponds with statistics indicating customers have been spending more money at restaurants for months now.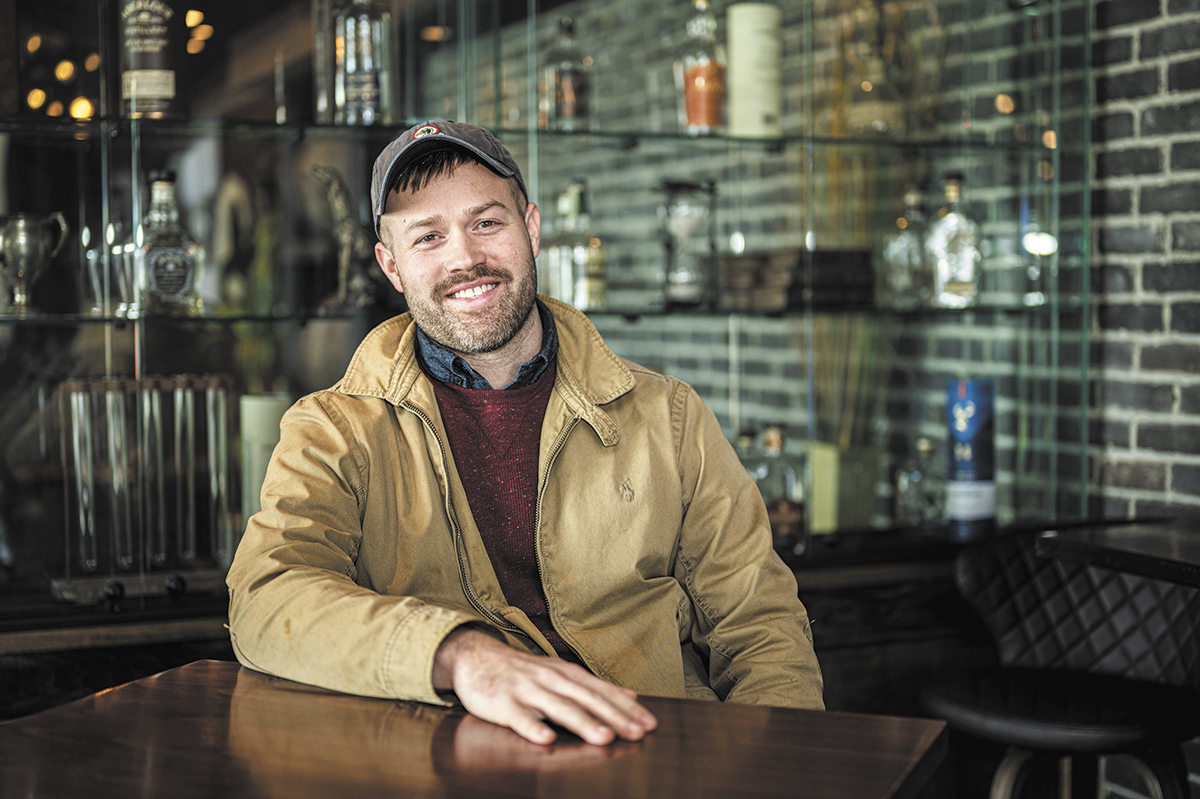 According to the U.S. Census Bureau, total sales at eating and drinking establishments have exceeded $70 billion per month for eight consecutive months, starting in June 2021.
And June 2021 was the first month in history that the figure hit the $70 billion mark. In the pre-pandemic month of February 2020, sales reached $66.2 billion.
"Where do people gather? They gather at restaurants," said Patrick Tamm, president and CEO of the Indiana Restaurant & Lodging Association. "That was true pre-COVID, and it's definitely true right now."

Record-breaking cash register receipts for restaurants that were able to weather the pandemic represent one statistic of what Wolf calls a "trifecta" of big numbers affecting the industry.
The other two are expenditures: labor and food costs.
The average hourly wage for non-management positions in the leisure and hospitality sector increased 12% from February 2020 ($14.90) to September 2021 ($16.71).
Meanwhile, according to the U.S. Bureau of Labor Statistics, the average wholesale food price jumped more than 14% from January 2021 to January 2022. It's the largest 12-month increase in food costs since 1975.
Paying more for ingredients is enough to qualify as a crisis for restaurant owners.
"I think everybody in the industry is facing some level of inflation," Wolf said. "At times, it's hard to even get the product. We feel that on all fronts, and we're managing it day by day."
Restaurants generally have two primary options: Raise menu prices or reduce profits, although there are other strategies that can help.
Wolf said he's so far avoided the former at Wolfies Grill and The Italian House.
"You don't want to price yourself out, where customers don't want to come in and enjoy your product," Wolf said. "But you have to be fair to yourself and say, 'OK, how long can we sustain this and what measures are we willing to take?'"
Why the rise in prices
The increase in wholesale food costs is similar to the rise everyone has seen at the grocery store and can be traced in large part to the pandemic and labor-force shortages.
For example, the pandemic shuttered meat-packing plants, creating a scarcity of beef, pork and poultry, which in turn drove up prices. Labor shortages have made it hard for those plants to catch up, driving prices even higher.
Labor shortages have caused supply-chain problems as well.
"There are not enough workers to unload containers in ports, for instance, and not enough truck drivers to move the food to distributors and stores," the U.S. Chamber of Commerce said in a recent report about food prices.
And at every stop in the food chain, workers are demanding higher pay, which drives up the price of products.
Even the cost of energy is pushing food prices higher. The price of a barrel of oil has topped $100, the highest level since 2014. Natural gas prices are up significantly as well.
"What does that have to do with food?" the Chamber of Commerce report reads. "Well, energy feeds into the operating costs for food manufacturers and producers. Everything from fertilizer to harvesting milk from cows has an energy component."
Higher prices and missing ingredients can lead to tension with customers. So some eateries are trying to explain their predicaments.
The owners of Thai Papaya Cuisine in Evansville used a Feb. 16 Facebook post to detail the doubled and tripled costs they're paying for frying oil, to-go containers and cases of chicken. The post came after a customer complained to a server about increased prices for beef, chicken, pork and shrimp.
Jesse Sanders, operations manager for Thai Papaya Cuisine, said the restaurant added a $2 surcharge last October for beef, chicken and pork in entrees and $3 for shrimp.
"The owners talked about either doing smaller portions or increasing the price," Sanders said. "After thinking about it for a couple of days, they decided to keep the portions the same and to increase the price of proteins."
The restaurant also introduced a loyalty program, in which $100 spent at the restaurant translates into discounts on future purchases.
"It's a way for us to say, 'Thank you for supporting us and letting us still do business with you,'" Sanders said.
So far, customers have exhibited understanding and patience at Wolfies Grill sites, including a 650-capacity restaurant on Geist Reservoir. A seventh Wolfies Grill will open this spring in Pendleton.
"Three or four years ago when you said you were out of their favorite dish, they may have walked out," Wolf said of customers. "Today, they're willing to look for another item."
Multiple factors
In September, the National Restaurant Association published a survey in which 95% of operators said their restaurant experienced supply delays or shortages of key food or beverage items in recent months.
Tamm, of the restaurant association, said his organization is advocating in several areas to improve supply chain infrastructure.
He said reform for temporary work visa programs and a federal regulation that lowers the age for being able to drive a delivery truck across state lines would be helpful.
More challenges might arrive in the wake of Russia's invasion of Ukraine.
"We're already seeing energy prices rise and commodities futures for wheat and corn spike," Consumer Brands Association spokeswoman Katie Denis told The Washington Post last week. "That's going to prompt concern when costs to make and ship goods continue to set records and consumer demand continues to be above levels not seen since March 2020. There is no slack in the system, making weathering disruption significantly more difficult."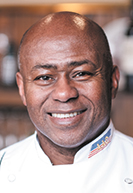 Glenn Brown, co-owner of The Flatiron at The Point on Penn, 605 N. Pennsylvania St., said that slack in the system was removed when the food-service industry focused on "rightsizing" in the mid-1990s.
"We've made decisions as far as on-demand inventories," he said. "When you experience what we've just gone through with COVID, you can't make up that difference."
Brown and his wife, Rolonda, opened The Flatiron in March 2019 in the building previously occupied by The Elbow Room. Before launching the restaurant, Brown served as executive chef at the Country Club of Indianapolis.
Brown said that, during his career, he's never encountered this level of inflation.
"I've never seen it like this, consistently from top to bottom with all of your ingredients," he said.
In the fall, The Flatiron increased its menu prices about 7%. Brown said he doubts the situation is sustainable "for the long haul."
"I'm very mindful that there's only a prescribed value to what we offer, and we're really at the high end of that," he said. "Beyond that, I think you're going to start getting the pushback from the clientele."
The Flatiron's repeat business is down about 20%. Profits are down, too. Brown said a desirable profit margin in the restaurant industry is 10% to 15%, but The Flatiron's margin is below 10%.
Still, Brown expressed optimism for the future.
"It's actually turned a good corner," he said. "We feel comfortable that we've made it to the other side of COVID and we're going to continue to be part of the downtown fabric."•
Please enable JavaScript to view this content.