A former wealth adviser at David A. Noyes & Co. in Indianapolis has filed a sex discrimination lawsuit against the financial firm and longtime firm executive L.H. Bayley, 84.
Elizabeth Correll, 53, of Indianapolis, alleges, among other things, that she was shut out of a long-promised chance to acquire Bayley's book of business—which Bayley instead sold to a male colleague for $1.4 million—and was forced to leave the company in 2018 after she complained to a firm executive about the matter.
Correll, who had worked at Noyes for 20 years, now works as a financial adviser for Raymond James Financial Services Inc. She filed her complaint Feb. 10 in U.S. District Court in Indianapolis.
In addition to David A. Noyes & Co. and Bayley, the other defendants named in the complaint are Sanctuary Wealth Group LLC and Sanctuary Advisors LLC. The divisions operated under the Noyes name until a rebranding last year.
A spokeswoman for Sanctuary Wealth said in a statement that the "litigation predates Sanctuary Wealth's acquisition of Noyes" and that "no Noyes executives are currently employed by Sanctuary Wealth."
The complaint, which seeks unspecified damages, includes 12 claims, five against the three corporate entities and seven against all four defendants. The claims include violation of federal and state anti-discrimination laws, retaliation, breach of contract, fraudulent inducement and defamation.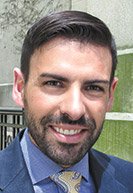 Speaking through its attorney—Kevin Rasp, a partner at the Chicago office of law firm O'Hagan Meyer—Sanctuary denied Correll's claims.
"The company has not been served with the complaint so has not yet had the opportunity to respond to the allegations against it through a formal answer or motion to dismiss," Rasp said in an email. "It anticipates, however, that the evidence will show its conduct to be lawful and consistent with its positions against discrimination and harassment in the workplace."
Bayley did not return calls seeking comment and, as of IBJ's deadline, court records did not list his legal counsel.
In her complaint, Correll says Noyes recruited her to join the firm's Bayley Investment Group in 1998. At the time, Bayley was Noyes' chairman.
The firm's own compensation guide specifies that wealth advisers earn compensation based on the commissions and fees they generate from working with clients, the complaint alleges, but Correll's compensation was different.
"Instead, Bayley insisted on paying Correll a salary, but with an assurance that in addition to her salary Correll would succeed Bayley in managing the BIG (Bayley Investment Group) book upon his retirement," the suit alleges.
The suit does not indicate the size of the BIG book of business. But Sanctuary has a total of $3 billion in local assets under management, according to IBJ research.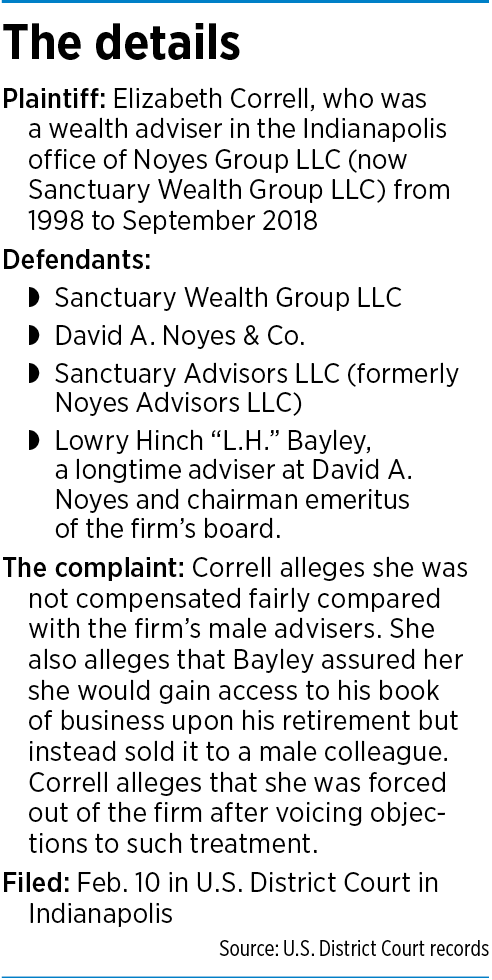 The suit also alleges that Bayley "memorialized the agreement in a letter to the board" at the firm.
Correll alleges that she was responsible for much of the day-to-day work of serving existing clients and developing new ones while Bayley profited from her efforts.
"Rather than retire even after he became an octogenarian, and as Correll gained primary responsibility for managing the BIG book, Bayley instead spent less time in the office and more time tending to his classic car collection, among other hobbies," the suit alleges.
On numerous occasions, Correll asked to change her compensation structure so she could benefit from her revenue-generating activities, but Bayley refused, the suit alleges. In the spring of 2018, Correll alleges, Bayley was secretly negotiating to sell his book of business to David A. Noyes' then-CEO, Mark Damer.
"In Bayley's view, Damer's main asset was that he was a man, and he openly expressed his belief that BIG needed to be led by a man to survive," Correll alleges.
Damer completed the purchase for $1.4 million in 2018, but was terminated by Noyes last June. He filed his own suit in August alleging that, after his dismissal, Noyes denied him access to Bayley's book of business. The suit was dismissed in January after a judge ordered that the dispute be handled through Financial Industry Regulatory Authority arbitration.
At the same time Bayley was negotiating with Damer, Correll said, Bayley "engaged in offensive and intimidating behavior meant to force Correll to resign." Such behavior, Correll alleges, included Bayley referring to her as a "gender member" of the Bayley Investment Group, referring to the group's clients as "mine" rather than "ours" and screaming at her to leave the office and not return.
Correll alleges that she repeatedly complained about Bayley's treatment of her to the firm's chief compliance officer, but the firm did not address her concerns.
Instead, Correll alleges, Noyes and Damer demanded that Correll sign lifetime non-solicitation and arbitration agreements if she wanted to stay, and they offered Correll a 20% stake in the team over four years. The proposed agreement, which Correll did not sign, would have resulted in a 35% reduction in Correll's compensation, the complaint says.
Correll and Damer had multiple conversations about her continued employment before the firm terminated her on Sept. 6, 2018, the complaint says.
In February 2019, Correll filed a discrimination charge against the defendants with the U.S. Equal Employment Opportunity Commission.
In sex discrimination cases such as Correll's, plaintiffs are required to begin the process by filing with the EEOC. The commission has the right to litigate claims itself, but more often issues a "right-to-sue letter," which it did in this case.
Correll alleges Noyes has retaliated against her in numerous ways, including interfering with her current job and disclosing confidential information to her current employer and others about the EEOC case.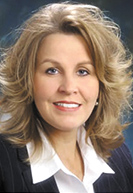 In her complaint, Correll references Title VII of the Civil Rights Act of 1964, which prohibits employment discrimination based on race, color, religion, sex and national origin. Despite the law, discrimination cases remain common, said Indianapolis attorney Stephanie Jane Hahn of Stephanie Jane Hahn Attorney at Law, who represents plaintiffs.
"This has been well-established law for decades and [sex discrimination] still goes on," said Hahn, who is not involved in Correll's case.
Hahn said her practice regularly receives calls involving discrimination complaints against banking and financial firms. Firm leadership in this industry is "very, very heavily dominated by white men. They do not like giving up their power."
Attorney Kris Kazmierczak, a shareholder with the Indianapolis firm Katz Korin Cunningham PC, said the number of discrimination complaints is on the increase—perhaps because of the me-too movement and the political climate. In his practice, Kazmierczak represents defendants in discrimination cases, though early in his career he represented plaintiffs.
"Overall, it seems there's been an uptick or resurgence of glass-ceiling-type allegations such as what you're seeing here [in the Correll case]," said Kazmierczak, who is not involved with this case.•
Please enable JavaScript to view this content.