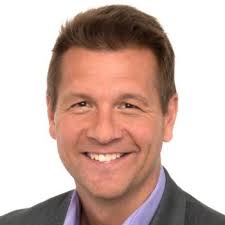 Tracy Forner, who has co-hosted "Indy Style" since its inception on WISH-TV Channel 8 in 2010, is no longer with the station.
WISH-TV owner DuJuan McCoy confirmed to IBJ on Tuesday that Forner's departure will coincide with changes to "IndyStyle," which runs weekdays from 10 a.m. to 11 a.m. on WISH, with a rerun at 1 p.m. on sister station WNDY-TV Channel 23.
"It was our decision to not renew his contract," McCoy said about Forner in an email. "We are in the process of revamping Indy Style. … Tracy was an original host beginning back in March of [2010]. We are thankful for his service."
Forner has been replaced by Annessa Chumbley, a contributor and substitute co-host for "Indy Style" since 2010.
Amber Hankins, who has been co-hosting with Forner since May 2015, remains in her role.
Forner was an anchor and reporter at WXIN-TV Channel 59 from 2001 to 2006 before working as an anchor at WXMI-TV Channel 17 in Grand Rapids, Michigan, from 2006 to 2009.
Please enable JavaScript to view this content.