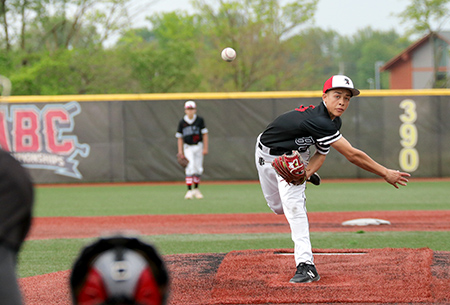 The Grand Park Sports Campus in Westfield has a preliminary plan to begin reopening on May 24, but it wants to make sure the public is OK with the steps it is taking to reactivate youth sports.
Park officials announced Friday that they are working with the IUPUI Sports Innovation Institute on a nationwide study to gather feedback on efforts youth sports facilities are taking to safely and satisfactorily return from their pandemic-related hiatus.
Researchers will start sending youth sports leaders, the parents of child athletes and governing bodies across the nation a survey on Tuesday to see what their thoughts are on proposed health and safety modifications to sports venues. The 400-acre Grand Park campus closed to the public March 16 to reduce the spread of the novel coronavirus, but is planning to allow sports practices to resume there May 24.
"We know that one of the biggest challenges to reactivating youth sports in the wake of this pandemic is getting families comfortable with the 'next' normal," Westfield Mayor Andy Cook said in a written statement. "This research will allow us to hear what families, athletes, coaches, event organizers are thinking and expecting as they return to youth sports. I believe it will validate the lengths we are going to create a safe environment at Grand Park and give other facilities similar data to make decisions."
The survey will gauge respondents' reactions to nearly a dozen modifications sports facilities are planning to stem the spread of COVID-19. Those responses may be available as soon as June 1.
Grand Park's current three-step plan starts with the facility reopening for public activities and team practices on May 24, so long as there are 100 people or fewer per defined space per sport.
Generally, the restrictions allow one team per field with no spectators allowed. A map of those defined sports areas is available online at GrandPark.org/safety.
The second phase, beginning June 14, would allow for up to 250 people per defined space to attend modified tournaments. On July 4, park officials anticipate a return to largely normal operations, with some remaining health and sanitation considerations still in place.
Social distancing and masks are being strongly recommended through the first phase, but those expectations are relaxed through the latter phases to only recommend those who are able to wear masks do so.
"This research will be imperative as we look to safely return to play at Grand Park and other sports facilities in Indiana and beyond," Grand Park Director William Knox said in a written statement. "Venue owners and sports organizations need to know what their guests and families need in order to meet and exceed safety expectations. This survey will allow us to go directly to the end user to understand how they expect event staff, athletes and spectators to interact with each other."
Hamilton County Tourism Executive Director Brenda Myers said 479,975 people had been projected to visit Grand Park from mid-March and the end of June for baseball, softball and soccer tournaments and other events, creating an economic impact of $75 million to $85 million, based on anticipated visitor spending throughout the region.
Please enable JavaScript to view this content.