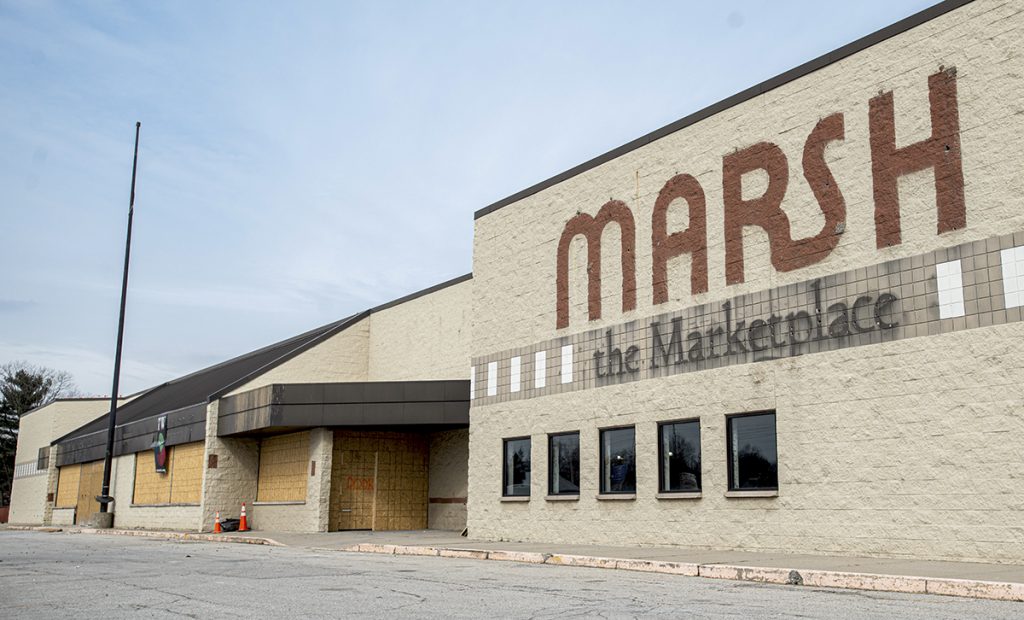 When God closes one door, he opens another—and lately, the doors of vacant big-box stores and office buildings have been wide open to some of central Indiana's fastest-growing churches.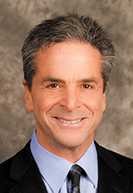 Several non-denominational congregations have acquired commercial buildings in the past few years, including properties in Broad Ripple, on West 96th Street and on Binford Boulevard.
The shift away from traditional and build-to-suit houses of worship has been underway for years, experts say, but with more large retail spaces coming open (particularly in strip malls), churches are using unconventional buildings even more frequently.
"There's so many big boxes that are available now that it's created a new world of opportunities" for churches, said Mark Perlstein, a commercial broker for the Indianapolis office of Los Angeles-based firm CBRE. "Some have been very creative, taking over grocery stores and other commercial buildings. It's something that's become quite prevalent lately."
The trend toward commercial structures has been driven largely by modern churches' desire to operate in heavily populated areas, to be closer to pockets of potential members, he said.
Among the congregations that have embraced commercial properties to accommodate growth is Traders Point Christian Church.
In late December, the Whitestown-based church bought the 57,000-square-foot former Marsh Supermarket at 2350 Broad Ripple Ave. for $7.6 million. It plans to convert the structure into an 800-seat auditorium and community outreach center, with dedicated spaces for children and teens. The project is being designed by T&W Corp. & Church Solutions, and is expected to open by mid-2021.
The 6.6-acre site includes the former grocery building and parking lots to the north and south. The Broad Ripple Marsh, built in 1996, was one of 18 that closed in mid-2017 after failing to sell at auction amid the company's bankruptcy.
Greg Anderson, executive pastor for Traders Point, said church leadership "looked for a long time" at a variety of options before determining that buying an existing commercial building was the sole path to help the group get established in the area.
"Broad Ripple is a very unique community, in terms of real estate," he said. "There's no available land, so that option was really off the table right away. We did look for church buildings, but we weren't able to find anything that was available."
'Never had a box like this'
Traders Point got its start as Ebenezer Christian Church in 1834, with 10 members. It originally met in a log cabin in the flood plain of Eagle Creek, then in 1886 moved to the nearby Village of Traders Point and changed its name.
In 2006, it moved to Whitestown from Lafayette Road and began expanding in 2016 by adding a site in Carmel. Since then, it has added campuses in Avon, downtown Indianapolis and Fishers.
The Broad Ripple location is the first time Traders Point has moved into a former commercial space. In the past, it has built structures or purchased existing church buildings.
Anderson said Traders Point generally hasn't been hindered by the architecture of existing buildings. While it has a standard design process and feel for its locations, it alters that approach where necessary—which is the case in Broad Ripple.
"We've just never had a box like this before," he said. "But the [design team] we work with has done it before."
The Marsh store sits just two blocks from where the Broad Ripple arm of Traders Point has been temporarily worshipping: the Glendale Seventh Day Adventist Church at 2900 E. 62nd St.
Anderson said he hopes the proximity of the new church to the nearby neighborhoods and the temporary worship space—along with the abundance of parking—will encourage the campus's growth. Counted among the church's 10,000 total members are about 400 who live in the Broad Ripple area.
"Obviously, it's in a great location, so we're excited about what that's going to allow us to do for the community," Anderson said.
Getting creative
Mercy Road Church has also pursued two commercial adaptive reuse projects during its recent growth.
The group acquired a vacant Border's bookstore at East 116th Street and Keystone Avenue in 2015, converting the building to the church's first free-standing house of worship after three years in other churches and leased space.
Then, in late 2018, the Carmel-based church bought the former ITT Tech property at West 96th Street and Michigan Road for just under $1.8 million and turned the 60,000-square-foot office building into a second campus.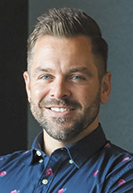 The congregation has been "very receptive—they like it," Josh Husmann, Mercy Road's lead pastor, said of the ITT Tech acquisition. "We looked at every option, and the building met our needs and was the most cost-effective."
Husmann said members also appreciated the idea of reusing a structure that sat largely vacant since the technical institute folded in 2016.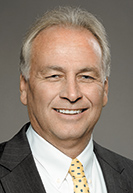 "I think churches are having to get creative today to figure out how to not have their money just go to buildings, but actually to benefit the community," Husmann said. "So, if we can save money on facilities, we're looking to do that."
The ITT Tech building reopened as Mercy Road Northwest in December, after more than a year of renovations. The remodel included turning the bottom floor of the structure into the church facility, which can also be rented for special events.
The upper floor is leased by Nexus Impact Center, an Indianapolis-based Christian not-for-profit incubator and coworking space.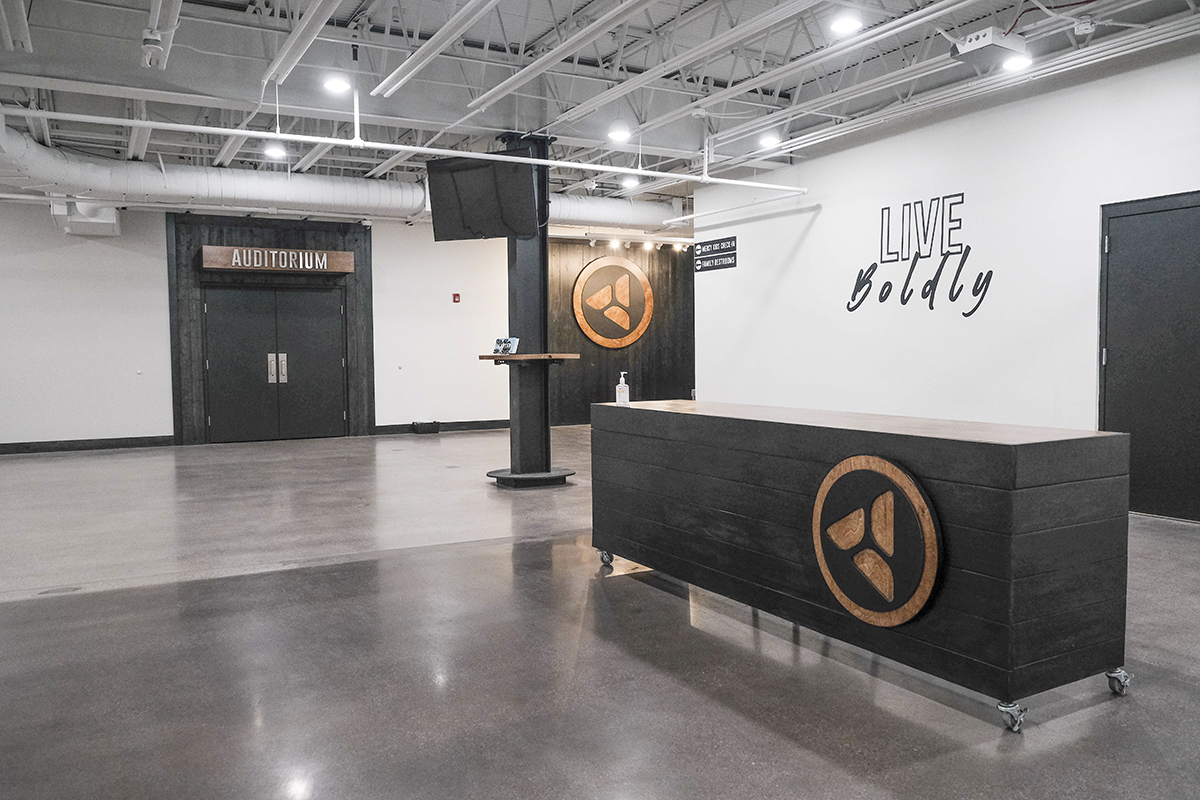 Scott Schutz is CEO of EquiTeam LLC, an Indianapolis-based firm that has worked on several church projects across the United States. He said churches have been moving away from traditional buildings for years, and he isn't surprised they have shifted toward commercial spaces. He said there's "certainly some upside" to taking that approach.
"I think that's where all the growth in religion is, anyway—in the non-traditional religious spaces," he said. "You can take an empty [shell] and really make it feel like a religious setting inside certainly—and for a lot cheaper than you could build something from the ground up."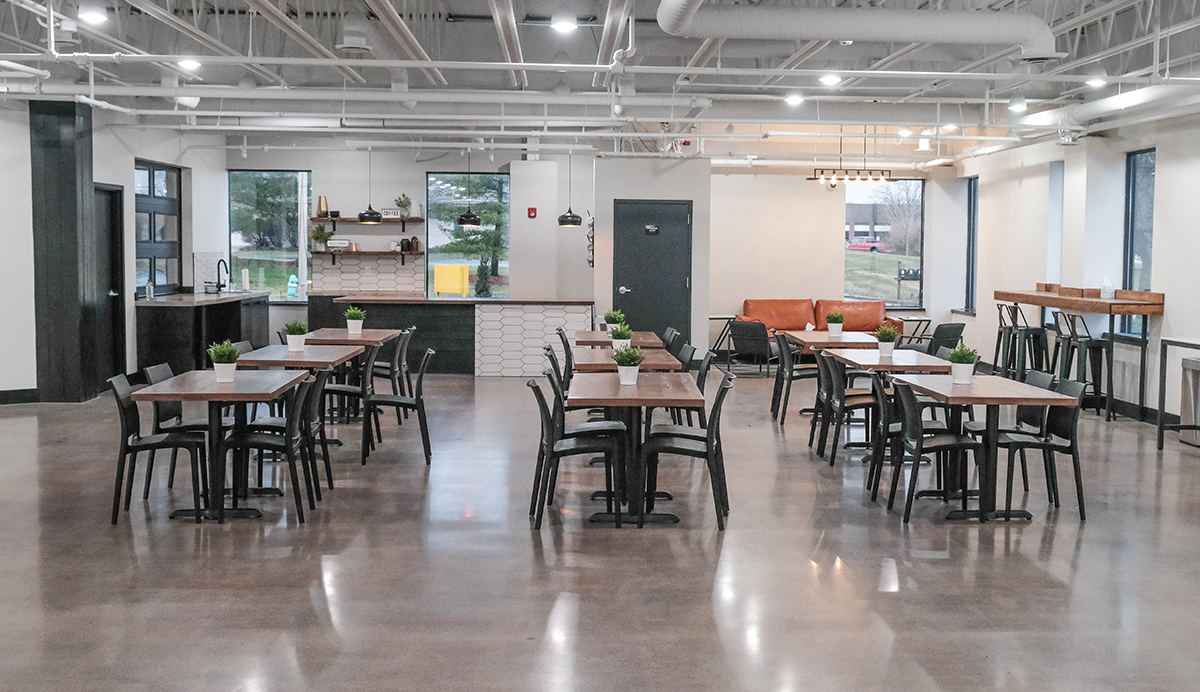 He said it's difficult to ballpark how much it costs to build a church, but it generally ranges from $150 per square foot to $380 per square foot. Renovating an existing structure—whether a commercial building or former church—typically costs much less, he said.
Northview Church, which has several locations throughout Indianapolis and elsewhere in Indiana, took a unique approach to developing its Binford Boulevard campus in 2017.
The Carmel-based church acquired an office building near the 6600 block of Binford Boulevard for $4.6 million and commissioned a 31,000-square-foot addition on the south side of the structure.
The addition created room for a cafe, administrative offices and meeting rooms, as well as a lobby and a variety of other amenities. It opened in 2018.
In 2015, Noblesville-based Grace Church extended its reach into Indianapolis through a nearly $4.8 million purchase of a former medical office building at 8450 Westfield Blvd. But the building isn't used for services—those are held at the Jordan YMCA next door.
The church is one of several in the area that use space at YMCAs for their services.
The office building has been kept mostly intact and features administrative space and meeting rooms for church members. It also includes four other, unrelated tenants whose rent payments help Grace Church cover the costs of maintaining the structure.
Aging church buildings
EquiTeam's Schutz said the shift from traditional church buildings by non-denominational congregations means aging church structures are often left with few options for church-related uses—but that doesn't mean the buildings won't survive.
"It's hard to reposition the old church buildings that look like churches," he said. "Most times, buyers … won't really try and run from the fact that they used to be a church, but give them a different use—typically, it's been offices or residential."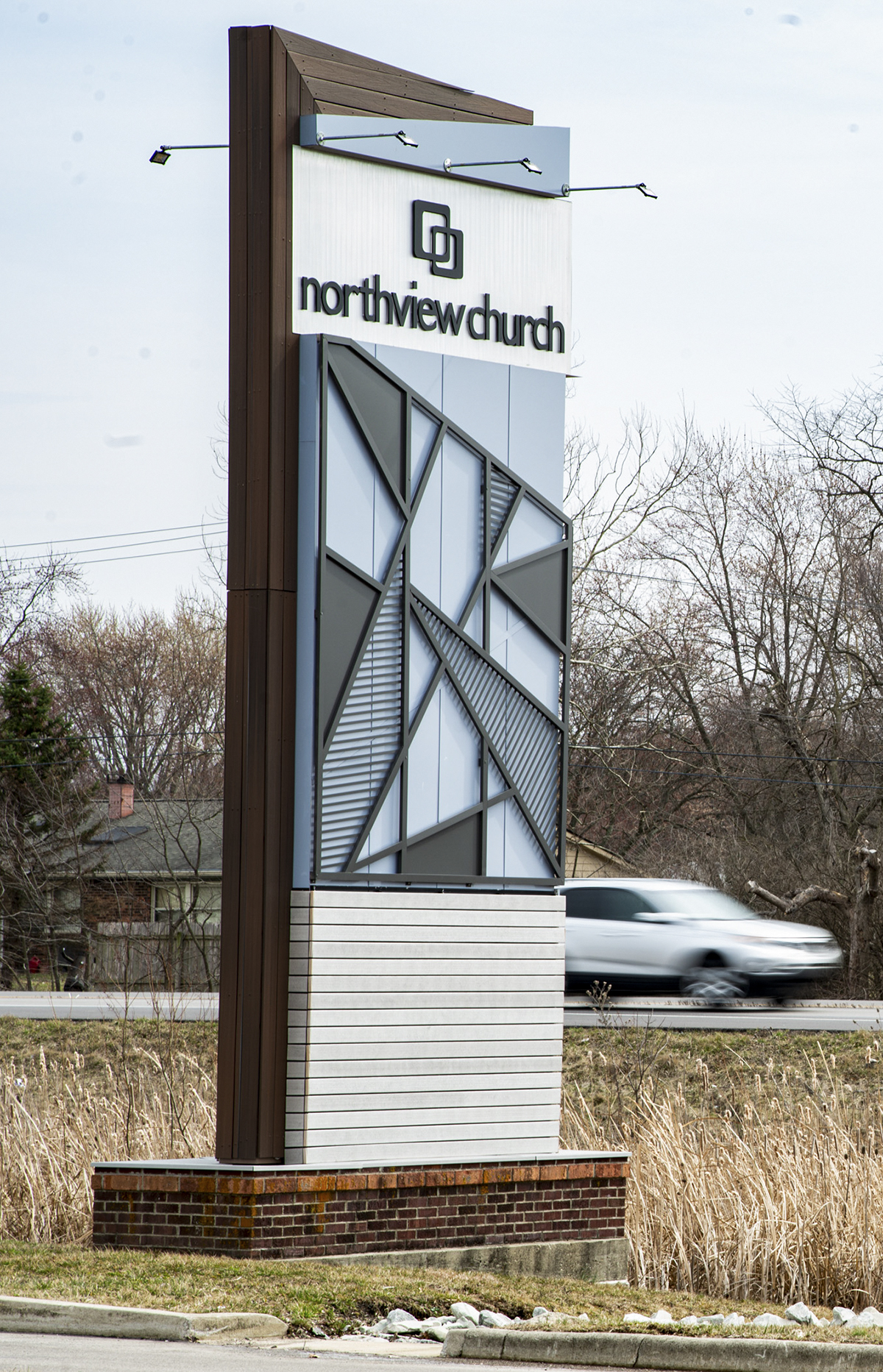 Several churches in Indianapolis have been redeveloped in recent years. On West Vermont Street downtown, local firm Sun Development is using a former Bethel AME church as part of a larger hotel project that will feature 231 rooms.
A former church at the corner of South and East streets has been converted to condos. St. Joseph's Brewery, at 540 N. College Ave., was previously a Catholic church of the same name; the pub opened in 2015.
And in Fountain Square, a church-turned-event-center is now expected to be converted again, this time into a hostel. The old Mount Olive Baptist Church was bought last year for $640,000 and is going through city approvals to be turned into transient living space.
In those cases, developers leaned into the buildings' historical significance as houses of worship.
Even when church buildings do come available, they often don't have room for programming that newer congregations incorporate into their offerings.
This is especially true for buildings that were used by traditional lines of Christianity, such as Catholic, Lutheran and Methodist factions, Perlstein said.
"They were built for a single-purpose use," he said. "If [congregations] want to come in … and do something creative in a traditional church, it's very costly to do. There's limitations."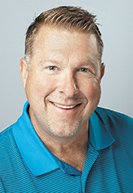 Bob Gray, a project developer at the Aspen Group, a national firm that works exclusively on church projects, said many aging church buildings present another challenge that modern, non-denominational churches won't accept: a lack of parking.
"Some of these buildings were built for a period of time where … people walked to the church, so parking really isn't available," he said. "That's one of the advantages of strip centers and other commercial properties. In most cases, they already have parking infrastructure available to the church. And if people can park, you can get them inside the building."
More recent church buildings—those constructed in the 1960s or later—typically have more parking, he said. That has allowed several new churches to take advantage of their predecessors' locations near neighborhoods.
Whatever works best
College Park Church, whose main campus is on West 96th Street, started a Greenwood branch in 2014, moving into the Rock Bible Church building on Demaree Road south of Smith Valley Road, absorbing the congregation there in the process. The group did the same thing in Castleton in 2016, when it absorbed The Chapel congregation on East 91st Street.
"There are certainly occasions where you see that sort of thing happen," Gray said. "It really comes down to what works best for each church."
Mercy Road is using a former church for its new location in Fortville.
And Anderson, of Traders Point, said that congregation uses a former church building for its downtown Indianapolis location on South Delaware Street.
"Our members know that the church is the people, not the building or the facility," Anderson said. "The building is just a tool for us."•
Please enable JavaScript to view this content.