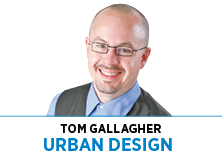 We are already a nation that struggles to take time away from the everyday, despite the wealth of knowledge indicating its importance to our productivity and mental health. Americans, according to the U.S. Travel Association, tally 700 million unused vacation days annually—more than three days for everyone of working age in the country.
Undoubtedly, whatever plans you might have had for a break in 2020 were significantly changed or canceled altogether. Nevertheless, as homes have become workplaces for many and the pandemic is a constant high-stress environment for us all, we need to escape the routine. Even though it might seem impossible to do so, we all need to find some down time.
This year, beyond our personal well-being, how you spend your leisure time can also make a difference in the health of our city.
Here is an interesting frame of reference. We all grouse about property taxes, which cost $2,600 a year, on average, in Marion County. (That's about the cost of two lattes per day every day of the year.) It's money we're forced to spend to improve our city. Meanwhile, the average household spends $3,000 a year on vacation, or about $175 per day during a temporary stay in a different city.
Certainly, Indianapolis has benefited from this outlay. As Visit Indy points out, nearly 25 million people visit our city for leisure in a regular year, generating $5.5 billion in spending and fueling a tourism industry that is the eighth-largest employer in the city. It generates $27 billion in wages for the tourism workforce and downstream employees.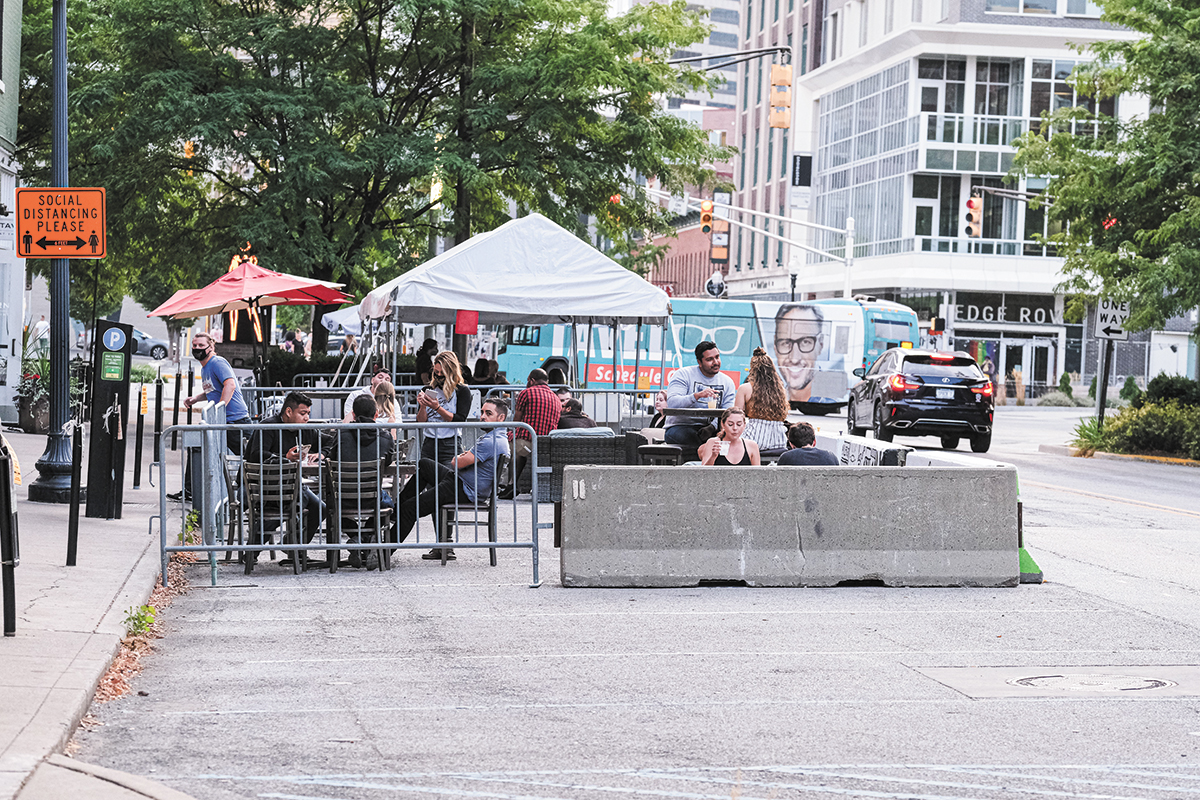 As we know too well, however, this is no regular year. Indy's maturing and normally flourishing downtown, the heart of the regional economy, has gone quiet. Beyond the scant number of visitors, Downtown Indy Inc. tells us only 15% of the usual 155,000-person workforce is still going downtown. The reduced patronage affects small businesses the most, particularly restaurants, 46% of which predict they will not be open in six months if things continue as they are.
Downtown Indy's Downtown Recovery Committee, through its "Back Downtown" efforts, is investing significant money, time and energy in restoring our confidence in downtown. Its efforts include enhanced safety and security measures, expanded support and outreach, and extended cleaning and beautification.
Some have never lost faith in downtown, as major residential, mixed-use and hospitality projects move ahead and new businesses continue to open. Venues, attractions and businesses of all kinds are putting their kindness and creativity on display, finding ways to shift their operations to reduce risks for patrons.
What we can do is become tourists in our own city, spending some of our leisure time downtown.
Getting refreshed and re-energized is the point of getting away, as Rebecca Zucker, writing for Harvard Business Review, reminds us. She suggests keeping things simple but planning ahead—just as you might for a regular vacation. And taking advantage of the outdoors—anything that involves a change of scenery, unplugging from technology and breaking from the usual routine.
But what is possible, affordable and safe in the midst of a pandemic? Throughout our national health emergency, informationisbeautiful.net has been collecting available data related to the virus and creating infographics to make better sense of it all. The site offers a chart of activities that are ranked by risk levels based on numerous sources.
Visiting a museum, taking a walk in a busy downtown (while avoiding crowds) and staying at a hotel all fall within their low- to medium-risk zone. All are considered less risky than a small, indoor dinner party; working in a shared office; or getting a haircut.
Zucker notes that you don't need to go far to get away. So, maybe pick up an awesome doughnut in Shelbyville. Take in some prominent architecture in Columbus (Indiana). Do some leaf-peeping in adjacent counties. Importantly, though, find a way to spend a little time in downtown Indy, particularly visiting small businesses. (Even better if they are ones you haven't tried before.)
In the end, leisure time is about finding some balance. That balance is an essential part of our long-term resilience and mental health. We can't take a vacation from being vigilant about pandemic precautions (wearing a mask, regularly washing hands and physically distancing), but with very little planning and expense, we can escape our routine and help the local economy at the same time.•
__________
Gallagher is a principal and urban designer with Ratio and a professor-in-practice of urban design at Ball State University. Send correspondence to TGallagher@ratiodesign.com.
Please enable JavaScript to view this content.