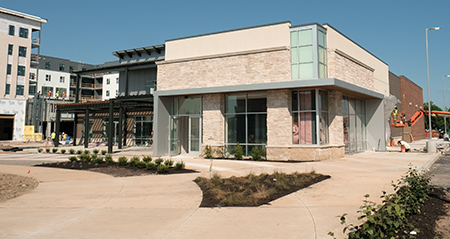 Fishers Test Kitchen at the Yard at Fishers District, a restaurant accelerator developed by the city of Fishers and Launch Fishers, will open in November inside the Sun King Fishers Innovation Brewery building. It will feature an inaugural cohort of four chefs, including two brothers.
The test kitchen has three restaurant stands for chef entrepreneurs looking to launch a new concept. The chefs will take up residency at the kitchen for one to two years, showcasing their food, gaining business skills, and building a local following in preparation for moving on to open their own locations. As each chef leaves, another aspiring restaurant owner will be chosen to take his or her place.
The first round of chefs was chosen by a committee made up of Fishers Mayor Scott Fadness; Dave Colt, co-founder of Sun King Brewing; Launch Fishers founder John Wechsler; and food writer Jolene Ketzenberger, a co-founder of the project. Along with taste testing, the selection committee evaluated the chefs' concepts, proposed menus, restaurant experience and how their concept would fit into a beer hall.
Following are the chefs selected to participate and simple recipes they agreed to share with IBJ readers.
Chef brings nostalgic touch to kitchen
Leisha Berg considers the kitchen her sanctuary.
When life gets busy, stressful or hard, going into the kitchen centers her, Berg said.
After graduating from college and moving to Los Angeles to work as a business manager in the music industry, Berg found herself spending much of her discretionary income on food.
But she wasn't going out to eat. She was always inviting friends over and trying new meals.
"I love sharing meals with people, sharing experiences," she said. "I love being a person who brings everyone together."
About two years ago, Berg decided to take that passion to culinary school. And because her parents lived in Fishers, she chose to enroll at IvyTech Community College.
She's worked at Livery, and now cooks at Traders Point Creamery and The Point on Penn.
As she prepared to graduate, Berg learned about the Fishers Test Kitchen and thought it was the perfect opportunity to get the mentorship she'll need to launch her own restaurant.
She's always hoped to own her own place but worries about the challenges and risks that come with it. The test kitchen should help mitigate some of those concerns, she said.
At the Fishers Test Kitchen, she'll run a California street food joint called West Coast Nook, inspired by her life in Los Angeles and food from her childhood.
On the menu is her mother's waffle recipe, which is a tribute to the time her family spent in the kitchen—the beating heart of the home, as Berg describes it. Other menu items include honey sriracha chicken wings, vegan junk food and Hawaiian barbecue sliders.
"I love the memory that food creates," Berg said. "I love the whole nostalgia of it. The memories that it brings and the memories that it makes."
She wants the menu to be fun and to complement the beer-hall atmosphere at Sun King.
Eventually she hopes to run a private catering business or a fine-dining restaurant with her boyfriend, Ryan Moore, the sous chef at Traders Point Creamery.
Jolene Ketzenberger, who helped select the chefs and will provide some mentorship to them, said Berg has "star power."
"Her energy comes across in a big way," she said. "Her food is delicious. She tells the story of her food and herself, and I think it's a story that will resonate with Fishers. I think people will want to come try her food; they'll want to connect with her."
Brothers look to break out of food truck into restaurant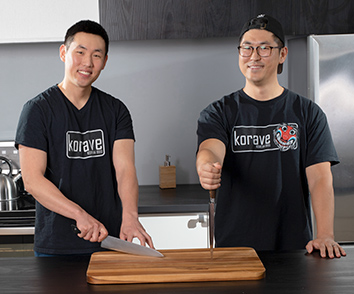 Brothers Jung Gyu Kim, who goes by John, and his brother, Jung Min Kim, who goes by Kim, are looking to launch their already successful food truck into a restaurant. And they think barbecue poutine—a dish that includes french fries and cheese curds—should pair perfectly with Sun King Beer.
John, 31, and Kim, 30, who were born in Korea before moving to the United States for college, launched Ahtti Korean Munchies through a Salt Lake City food incubator program in 2017 with the goal of eventually owning their own food trailer or small restaurant. Ahtti means close friend in old Korean, Kim said.
John moved to the United States in 2009, where he studied the English language and got his first job in a sushi restaurant. He started off washing dishes because he couldn't speak the language, he said.
Neither brother ever anticipated becoming a chef, but when Kim joined John in the U.S. three years later, he noticed his brother was good with a knife. He suggested John try culinary school.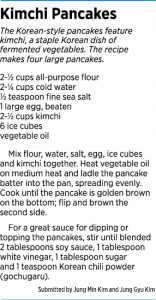 Eventually, Kim also took culinary courses, and the brothers spent years working in a variety of restaurants, "trying everything" from fast food to fine dining.
"We just wanted to learn everything," John said, adding that his brother has always enjoyed "treating people," something he learned from his late grandmother who often cooked for the family.
Eventually, they opened their own sushi franchise before selling it to join the food incubator.
At first, they sold their Korean dishes at farmers markets and catered events, calling on experience they each gained working in a variety of restaurants across the area. That year, they also won a contest for most creative taco at a taco festival near Salt Lake City. Eventually, when they had a strong enough following, they were able to purchase their own food trailer.
In spring 2018, they packed up and moved from Utah to Fishers to be closer to family, and brought Ahtti Korean Munchies with them, choosing at the time to rename the food truck Korave BBQ. For almost a year, they carted the truck to events around Indianapolis before selling it a few months ago, their minds set on a new goal.
The brothers wanted to open their own restaurant, and that's when John learned about the Fishers Test Kitchen from his real estate agent.
The brothers were the first chefs to turn in an application and have been excited about the program since learning about it, said Jolene Ketzenberger, who is helping develop the kitchen.
"They are ready to go," she said. "That's what I've felt from the beginning. They're ready to get in there, cook and launch their business, and show Fishers what they've got."
Their menu at the test kitchen will include poutine; rice bowls; and tacos with pork, beef or chicken.
John said he and his brother are excited to introduce their names and food to Fishers. They're also excited about the competition that will be created by having three restaurant stalls next to one another at Sun King.
"Our food is perfect for beer," he said. "They're going to really enjoy it if they come, get our food, and grab a beer."
Rook chef is 'good get' for test kitchen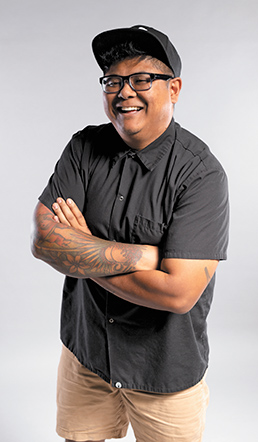 After graduating from high school, Carlos Salazar decided he wanted to be an accountant.
He enrolled at Ivy Tech Community College and began taking courses, but he soon realized his heart wasn't in it. He enjoyed the classes but couldn't imagine spending every day behind a desk in an office.
One night, talking to a friend who would later become his wife, Salazar threw out the idea of going to culinary school. The kitchen had always been the center of action in his home, where his dad did all the cooking and his mom was the "chef of the house," giving out instructions and doing the taste-testing.
He spent time at the stove, too, cooking breakfast for friends after a sleepover or making snacks for a party.
"It's something I did because it's what my dad always did," said Salazar, now 35.
So after a few months, he dropped out of Ivy Tech and enrolled in The Chef's Academy at Harrison College. His class would be the first to graduate from there, in 2008.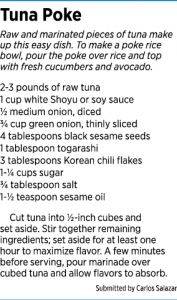 "The moment I walked in the front door, something hit me in the head—this is it," Salazar said. "I always tried in middle school and high school and never did great. … Culinary school, I didn't have to try. It was natural and fun. It was easy. I wanted to learn."
Two months into culinary school, he started his first job in a kitchen. Steven Oakley of Oakleys Bistro at 1464 W. 86th St. gave him his first chance, working as a line cook at the American bistro. Since then, he's been in and out of kitchens across Indianapolis, working as a line cook, pastry chef and sous chef.
Today, Salazar is co-owner and chef at Rook in Fletcher Place. And starting soon, he'll regularly serve customers in his hometown, when he opens Lil Dumplings in the Fishers Test Kitchen at The Yard at Fishers District later this fall.
Lil Dumplings—the nickname he uses for his kids, Emmy and Ollie—will serve global street food. Salazar wants the menu to be different from Rook, where he's created a menu filled with Asian-style street fare.
While Salazar continues to work on his menu for the test kitchen, one item he knows he'll serve is a chili cheese dog. Think spicy, Chinese, Sichuan chili made with lamb meat; a hot dog from Smoking Goose; and nacho cheese.
Salazar said the menu will be full of "crap food using nice ingredients," the best eats to pair with a night of drinking.
He said he was interested in applying to be part of the test kitchen to help him open a restaurant on the north side. He hopes the test kitchen experience will help him build a following before he launches a fine-dining experience somewhere close to home.
He wants to offer his neighbors more local and independent restaurant choices.
"Fishers is my home," he said. "I want to change the scene."
Jolene Ketzenberger, a local food writer who is helping run the test kitchen, said the chef-selection committee was excited to learn Salazar was interested in applying.
"Carlos is one of the stars in Indianapolis," she said. "He's one of the top young chefs in the region. … He's such a good get for the test kitchen."•
Please enable JavaScript to view this content.