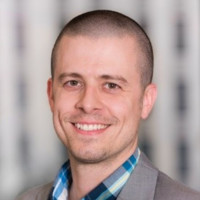 Technology startup Filo, which was launched last year by Indianapolis-based venture studio High Alpha, has secured $3 million in seed funding, the company announced Wednesday.
The funding was led by Overland Park, Kansas-based Flyover Capital and High Alpha Capital.
Filo, which offers an online meeting platform for teams and events, was born from the pandemic. High Alpha created the platform so that it could hold a virtual version of the brainstorming and company-creation event it calls Sprint Week.
The platform worked so well that High Alpha decided to create a company around it. Filo operated in "stealth mode" for the first six months and had its public launch in December.
The company, which operates entirely remotely, now has 14 employees, eight of whom live in central Indiana and six of whom live in other states.
It currently has 55 customers and the list is growing.
"We're signing them [new customers] every week," said Filo cofounder and CEO Matt Compton.
Filo's online meeting platform lets participants be more engaged because it allows for the creation of online "rooms" for collaboration and interaction.
For instance: San Diego-based Seismic, which acquired Indianapolis-based Lessonly in August, used Filo to bring its employees together for the acquisition announcement. The online "campus" created for that event, Compton said, included rooms where participants could listen to live-streamed announcements from company executives, ask questions in a small-group setting and interact with new coworkers.
Other Filo customers include the Indianapolis-based NCAA and Berkeley SkyDeck, a startup accelerator affiliated with the University of California at Berkeley.
Flyover focuses its investments on business-to-business software companies in the so-called "flyover states" in middle America. The firm's investment portfolio also includes Indianapolis-based DemandJump, which raised $6 million from Flyover and numerous other investors in 2018.
Compton said Filo will use its seed funding to deepen the platform's existing integration with the online platform Zoom, as well as to advance its engineering, development, sales and marketing efforts.
He sees a lot of growth potential ahead, as groups, employers and event planners look for new ways to keep people connected in a new age of online gatherings and remote workplaces.
"That challenge is going to continue," Compton said. "The opportunity is huge."
Please enable JavaScript to view this content.