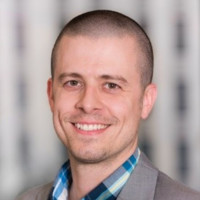 Indianapolis-based venture studio High Alpha on Thursday announced the launch of its 10th company this year.
Filo—which has eight employees and makes and markets a virtual meeting space for teams, workshops, programs and events—has already signed deals with more than 20 customers, including the renowned TechStars accelerator, which is using Filo's software nationally.
Although Filo is the last startup to be publicly launched out of High Alpha this year, in many ways it has been the spark for the torrent of activity coming from the local venture studio, officials said.
Earlier this year, High Alpha officials created a virtual meeting space platform to facilitate their process of brainstorming and creating companies—a process they call Sprint Week. That process was handled virtually this year for the first time due to the pandemic.
The software platform was so impactful, the venture studio decided to take it commercial, High Alpha Partner Kristian Andersen explained.
The Filo platform, formerly known as Spaces by High Alpha, is a customizable group virtual workspace that allows users to have multiple virtual rooms dedicated to various teams and subjects. It's always on and users can go into rooms at any time to meet with others or take part in threaded conversations and other remote group activities.
"It's fair to say there's a causal link between [Filo] and the Cambrian explosion we've had this year" at High Alpha, Andersen told IBJ.
Filo was used for the first time during Sprint Week this spring, Anderson said, leading to the launch of four companies.
"We knew we were on to something special when, using Filo to run our first virtual Sprint Week, we launched more new companies [during a Sprint Week] than we ever had before," Anderson said. "Filo doesn't seek to merely create a digital representation of a physical workspace. It's a complete re-conception of how we think about presence, context and productivity in the virtual context."
Filo is led by co-founder and CEO Matt Compton, who spent six years at ExactTarget and Salesforce before founding a mobile app development platform, Waysay, which was acquired by Pittsburgh-based tech firm Branding Brand in 2016.
Compton is joined by co-founder and Chief Product Officer Doug Rybacki, a former product leader at San Francisco-based electronic agreement management firm DocuSign and chief technology and chief product officer at Colorado-based document automation company Conga, which was acquired by Apttus earlier this year.
High Alpha has launched 22 companies since its founding in 2015, with 18 still in its portfolio. This year has been a record year for the venture studio.
Please enable JavaScript to view this content.