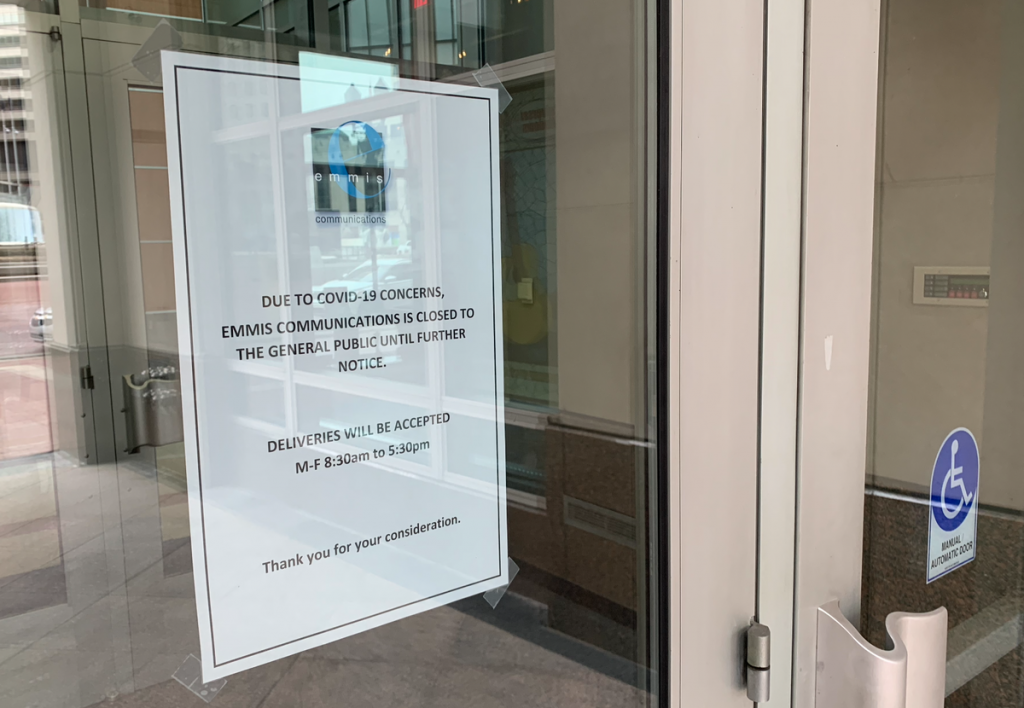 Gov. Eric Holcomb has told non-essential businesses to close and ordered Hoosiers to stay at home—except to buy food or prescriptions, obtain health care, take care of others or go to an essential job—through April 7 in an attempt to limit the spread of the coronavirus.
The stay-at-home order takes effect at 11:59 p.m. Tuesday. But a subsequent order issued by the Marion County Public Health Department's Order urged businesses to close sooner—but no later than midnight Tuesday.
"The next two weeks are critical if we are to slow the spread of COVID-19, and we must slow the spread. You must be part of the solution, not the problem," Holcomb said.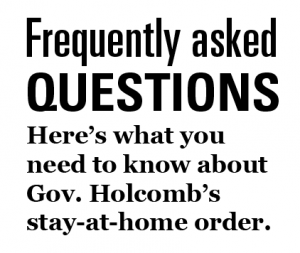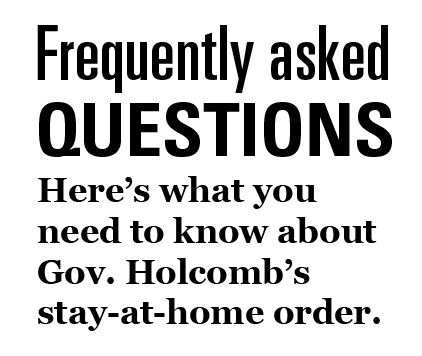 His executive order allows what are deemed essential businesses and services to continue operating. The state said that includes, but is not limited to, grocery stores, pharmacies, gas stations, police stations, fire stations, hospitals, doctor's offices, health care facilities, garbage pickup, public transit, and public service hotlines.
Holcomb said non-essential businesses can only remain open if their employees are conducting their work from home. And he limited all gatherings to less than 10 people, down from a limit of 50 that he had previously ordered.
He also announced that state government offices will be closed to in-person public activity until at least April 7. That includes the Government Center complex in Indianapolis and other offices throughout the state, including Bureau of Motor Vehicle branches.
State employees will work remotely whenever possible and continue to provide core functions online and by phone. All public safety functions will continue. Holcomb ordered an automatic extension of all state-issued licenses and told law enforcement to refrain from issuing citations for a driver's license or registration that expires during the emergency period.
His decision—announced in a Statehouse address streamed online—follows in the footsteps of a handful of other governors across the country, including three of Indiana's neighboring states: Michigan, Illinois and Ohio. It drew praise from legislative leader and the Indiana Chamber of Commerce, despite the signficant impact on the local conomy.
"The governor didn't make today's decision lightly—it was out of necessity to protect the citizens of Indiana as we fight our way through this pandemic," said Indiana Chamber CEO Kevin Brinegar in a statement issued immediately following the announcement.
"The announcement obviously will impact more employers and their workers," he said. "There is no way around that and the economic disruptions that will accelerate. But we want employers to know that we are here for them."
Indiana has 259 confirmed positive cases of COVID-19 and has had seven deaths. Marion County has been hit the hardest with 110 confirmed cases.
Testing has ramped up in recent days, but state officials believe the number of cases is far higher than what's reported because individuals with mild symptoms likely aren't being tested.
House Speaker Todd Huston, R-Fishers, said in a statement on Monday that "the governor and all state leaders are working together to engage necessary resources to protect our most vulnerable while understanding the tremendous urgency to get employees and businesses back to work as soon as possible."
Senate Minority Leader Tim Lanane, D-Anderson, said the governor's actions are warranted and he implored Hoosiers to stay at home.
"The more we limit our movement and contact now, as difficult as it can be, the higher chance we have of stopping this virus before even more lives are affected," he said. "Let's work together and look out for one another during this crisis."
Holcomb's decision is the latest in a string of protective measures he has implemented recently: All public and private schools are closed until May 1, all restaurants, bars and nightclubs have been closed except for carry-out and delivery orders since March 16, and all businesses have been encouraged to enforce work-from-home policies.
"Make no mistake about it, this disease is killing people," Holcomb said. "Time is of the essence. And the best thing we can do for each other—for this generation and the next and for our economy—is to get a handle on the virus by slowing the spread."
In addition, the state, in conjunction with the city and all hospital systems in Marion County, has activated an emergency operations center to maximize hospital capacity and provide joint coordination. The center is charged with tracking the inventory of all hospital beds, supplies and personnel as the number of COVID-19 patients grows.
"I am proud of our hospital systems that are participating in the initial phase of this process, Eskenazi Health, IU Health, Franciscan Health, Community Health Network, and Ascension," Holcomb said in prepared remarks. "Marion County is where we've seen the most community spread to date, but we will expand this model to other parts of the state."
On Friday, Holcomb announced that the state's May 5 primary election would be postponed to June 2. But until Monday, Holcomb had resisted calls to order Hoosiers to shelter-in-place.
Governors in California, New York, Delaware, Louisiana, Massachusetts and New Jersey have issued similar orders.
Please enable JavaScript to view this content.