Community officials are hopeful a new east-side housing project focused on young adults aging out of foster care will go a long way in furthering the area's efforts to reduce homelessness.
The $9.2 million Pando Aspen Grove at Community Heights project will be among the first of its kind in the state when it opens on the northwest corner of East 16th Street and North Lesley Avenue next spring.
Construction of the three-story structure—composed of 30 prefabricated, one-bedroom units—began on Nov. 17, as part of a partnership between the Foundation for Lutheran Child and Family Services, local firm TWG Development LLC and several other community organizations.
"Young people just have a lot of different needs, and we're trying to pull them all together" with this project, said Sven Schumacher, executive director of Lutheran Child and Family Services of Indiana and Kentucky, which also oversees the foundation.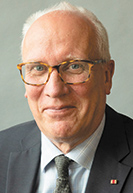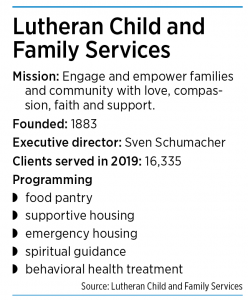 He said the Pando project takes a "housing first" approach, by helping young adults who spent time in Indiana's foster care system secure a safe living arrangement while offering them additional resources to help them get on their feet.
The development, across 16th Street from the Lutheran services headquarters, will have a food pantry and provide resources and classes on personal finances, job readiness, nutrition, health care and legal aid.
Schumacher said former foster children are more susceptible to homelessness than those with more stable upbringings because they often don't have resources, family connections or support systems that provide steadiness after the child turns 18, when most age out of the system.
"The number one problem that has to be solved right away is safe, stable housing—then you can get to all the other challenges," he said.
According to the Annie E. Casey Foundation, a Baltimore-based not-for-profit focused on children, more than 28% of youth who age out of foster care across the United States encounter homelessness.
The foundation said in April that figure is on a steady rise because of the pandemic. It encouraged states and cities to create better opportunities for those who age out of their child welfare systems.
"Many of us are sheltering at home with our families, and many young people who left foster care without permanent connections don't have traditional homes and families to stand with them during this challenging time," Leslie Gross, director of the foundation's Jim Casey Youth Opportunities Initiative, said in the April report. "Housing and employment downturns will hit young people especially hard and they are less likely to have the adult support to help them navigate these tough days."
Quick build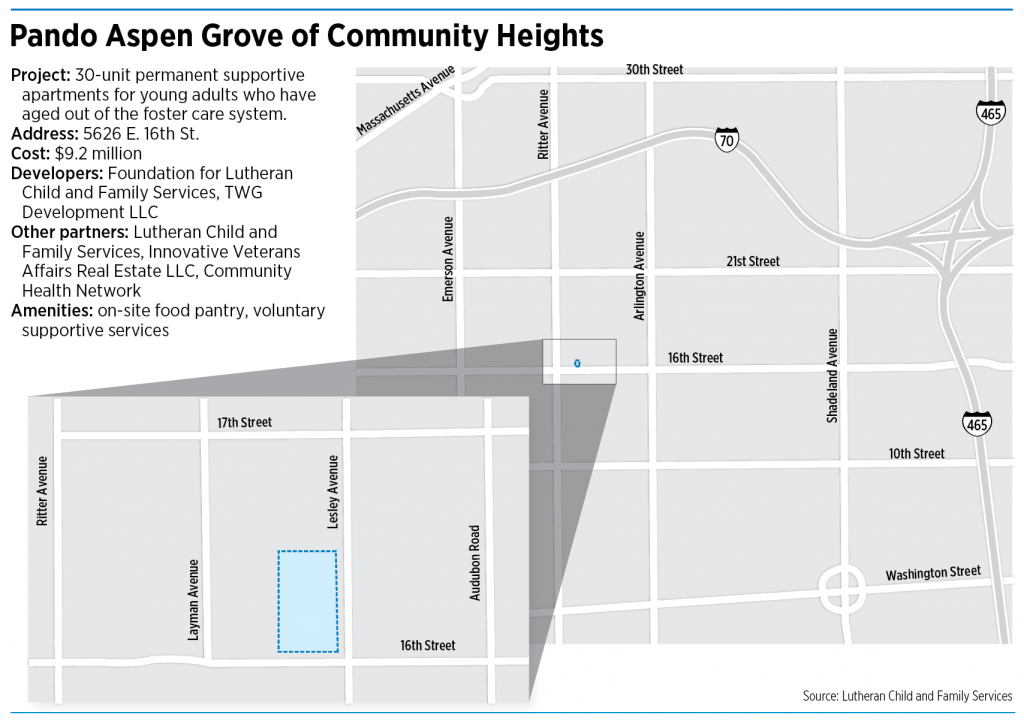 The Pando has been in development nearly three years, but only recently received the funding required to make it a reality. IBJ reported in late October the Pando received the entirety of its construction funding through grants and tax credits from the Indiana Housing and Community Development Authority.
On Nov. 23, the United Way of Central Indiana awarded the project another $100,000 from its Social Innovation Fund, as part of a $1 million grant funding cycle.
Operation of the Pando will rely on private fundraising and project-based housing vouchers, as well as rental income, to cover operating costs. Tenants will pay what they can, based on their income, with the vouchers covering the remainder of the rent—expected to be about $650 to $700 per month, including utilities. The projected operating budget for the property's first year is expected to be just under $204,000, with revenue of about $263,000.
While not the first development specifically for former foster youth in the state (it is the first in Indianapolis), the Pando is thought to be the only multifamily-style project in the state to be constructed from prefabricated steel units.
Typical multifamily developments take 12 to 18 months to build, but this project is expected to be completed in six months.
"When one thinks about solving some tough issues like homelessness, the modular way of doing things will allow [us] to get projects up and going much, much quicker," Schumacher said.
The project will feature 32 modular steel units, each 535 square feet—built by Pennsylvania-based Modular Steel Systems and assembled by TWG's construction team. Thirty of those will be apartments.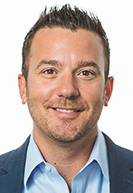 John Sullivan, vice president of tax credit development for TWG, said the modular approach allows for a shorter construction time and a uniform design that can be easily replicated across every unit.
Each apartment will have a bathroom, bedroom, kitchen and living area, he said.
"Especially for somebody coming out of a foster program, having their own bedroom is perhaps a massive shift from the living situation that they may have had before," Sullivan said. "When you're talking about a project where we're serving homeless youth and we're providing a home for them so they're not out on the streets, cutting down on the construction timeframe is a huge advantage."
While the units will not have high-end finishes, they won't be made of cheap or lower-quality materials, either, he said.
"They still are being built in a factory and being shipped here, but they are significantly higher quality than when you think of your typical modular trailers," Sullivan said. "It's something that we're very excited about."
An 'essential' project
Child welfare advocates say the Pando provides a clear opening for Indianapolis to embrace new solutions to curb homelessness, particularly among those exiting foster care. The Pando project comes as other projects intended to serve the city's homeless population—including those downtown and on the west side at the former Central State Hospital—continue their own development.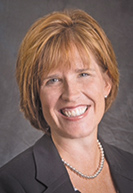 "I think opportunities like these, and facilities of this nature, are important and essential in helping young adults as they transition out of foster care," said Maggie Stevens, president and CEO of Foster Success, a not-for-profit that helps local youth aging out of the state's system. "It provides them safe and secure affordable housing as they work to gain independence, start their first jobs and just learn about managing a household."
According to the Annie E. Casey Foundation, about 87% of children who enter foster care as a teen will age out without securing a permanent placement into a supportive living environment.
Chelsea Haring-Cozzi, executive director of the Coalition for Homelessness Intervention & Prevention, or CHIP, said a reduction in transient young adults is a major component of the efforts implemented by city officials in 2019 to end homelessness in the city in five years.
"The goal is to really end any kind of cycle of ongoing housing instability or homelessness for that population, so that you don't have these young people becoming those that experience chronic homelessness," she said.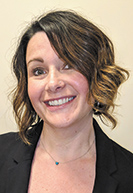 That requires helping former foster children cope with their trauma, and giving them resources to manage that trauma, while also helping them discern ways to move forward with a "safe and permanent landing spot" like the Pando, she said.
But she and others noted that permanent doesn't mean those individuals will never move out of the Pando or other supportive-housing projects.
The Pando will be able to generally serve individuals up to the age of 24 and will encourage its residents to use resources meant to help them strike out on their own, such as educational and employment-readiness programming.
"There's a lot of potential there that society is wasting by not investing in these youths and helping them reach their full potential to contribute to society and [become] valuable members of our community," said Barbara Walters, director of strategy and innovation for Lutheran Child and Family Services.
The 'next level'
Walters said the Pando is "the next level" of Lutheran's efforts to help children, as most of the group's existing foster-related programs are focused on aiding the reunification process for families who have been separated through the Department of Child Services.
"We don't consider this to be the end of the line," she said. "We've been around for a very long time, and we're not planning on opening a second [development] tomorrow. But we have to implement this and learn from the experience, as well as learning from others that are doing similar things."
She pointed to facilities elsewhere in the Midwest, including in Cincinnati, and The Courtyard in Fort Wayne, that also serve youth that have departed the foster system, as models for the Pando project.
"We've talked to other people across the country doing similar programs, to learn those lessons and then get our program up and running," she said. "I can't say we've committed" to any additional development, "but we certainly have not ruled out expanding that in the future."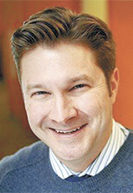 Jeff Bennett, deputy mayor of Indianapolis, said the city is supportive of the Pando project as part of the CHIP-led effort to end homelessness.
"I would say the long-term benefit, first and foremost, is for the young people that will matriculate through that housing. We're stabilizing a very vulnerable age group that have been dealing with myriad issues related to instability and perhaps mental illness [or] abuse," he said.
"Having a pipeline of housing that's available to different age groups, to different populations, to people with different needs and vulnerabilities is all a part of making our city a stronger, more equitable place for everyone."
Bennett said while the city's homelessness problem isn't yet eradicated, local officials are confident "we're on track to … ensure that homelessness is rare, short-lived and recoverable" for all local residents.
Foster Success executive Stevens said the Pando is "an important step" in the area's efforts to reduce homelessness—particularly among young adults—but more work remains to be done.
"I think the more supportive services … we have to provide for youth aging out of foster care, the more successful we're going to be in reducing homelessness," she said. "I think different individuals need different pathways, and this just provides one more opportunity."•
Please enable JavaScript to view this content.