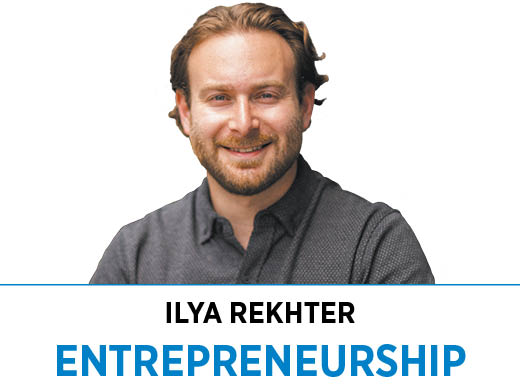 I recently took a trip with tech leaders from around the world. They were from places like London, New York City, San Francisco and Mexico City. So you can imagine the response I received when I told them I was from Indy. "Are there any other startups there?" "Do you live in a cornfield?" I might as well have told them I was from Mars.
I was quick to mention successes like ExactTarget and Indiana Sports Corp. to bring them down to earth, but it was hard to shake the flyover state stigma. The good news is that we don't need outside validation to do great things. But their reaction got me thinking: What can Indiana do to compete and win on an international level?
Plan for the future
Do we play catch-up? Or are there opportunities for Hoosiers to leapfrog to the front of the line in segments of tech?
These questions sent me down a path of cellphones and sub-Saharan Africa. Let me explain.
In the early 2000s, countries like Ghana and Nigeria were way behind on landline connectivity—remember corded phones? Rather than playing catch-up by building out a robust landline network, officials decided to invest in cellphone infrastructure instead.
In a few short years, cellular networks transformed communication in these countries. That allowed their citizens to leapfrog landlines and jump right into the digital age. Many of these countries had 3G and 4G networks before we did in America, and by 2014, cellphone ownership in Ghana and Nigeria was on par with the most technologically advanced countries in the world.
Adapt to change
We have pretty good cell networks here, so what does this have to do with startups in Indiana? Well, similar to those countries deciding to invest in the future, states have a decision to make as well: Do we continue down the path we're on, or do we leapfrog into the future by capitalizing on major tech shifts that are on the horizon?
A recent example can be seen in states like Texas, Tennessee and North Carolina, which have been attracting tech workers from California during the pandemic. According to a Bloomberg article that surveyed 2020 LinkedIn job data, San Francisco was hit the hardest by worker migration during the pandemic, while nontraditional tech hubs like Austin, Nashville and Charlotte saw a boom in population growth, led by tech worker inflow.
Indiana saw a net inflow of tech workers as well but missed out on offices and factories built by companies like Apple, Google and Tesla in the aforementioned states.
The questions become, when will our next leapfrog opportunity come, and will we be ready to capitalize on it?
Play to our strengths
Now, I know better than to try to predict the future of tech. Instead, I'll share one example of how Indiana's natural advantages helped shape my new startup, Megawatt, which is a Bitcoin-mining company powered by sustainable energy.
Bitcoin miners require several resources: 1) large amounts of unused energy, 2) sustainable sources of energy, 3) available land, and 4) a stable business climate. I considered a number of states across the country, and as it turns out, states like Indiana have a big advantage over traditional tech hubs like San Francisco!
The declining manufacturing industry that left us with eyesores for buildings also left us with robust energy infrastructure. Our lack of mountain ranges actually serves as a great base for wind, solar and, to my surprise, nuclear energy. Land is abundant and affordable. And the economic development representatives I met with quickly understood the benefits for our state—namely, that taxes from Bitcoin miners are a great way to build roads, hospitals and schools.
It's those roads, hospitals and schools that get me excited for our state. More than 20 publicly traded Bitcoin-mining companies are actively building facilities, and states like Kentucky are passing proactive laws to ensure this tech shift becomes their leapfrog opportunity.
Play to win
Whether it's cellphones in Ghana, tech workers moving to Austin or Bitcoin miners building in Kentucky, it's clear that leapfrog opportunities are possible.
Our job as leaders and entrepreneurs is to decide our best path forward: Do we continue to build more "Uber-for-X" and "Zoom, but better!" startups, or do we leapfrog into the future by combining major tech advances and the natural advantages we have in Indiana?•
__________
Rekhter is co-founder and CEO of Megawatt.
Please enable JavaScript to view this content.