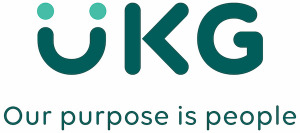 Human-resources technology company UKG Inc. stands to land up to $2.5 million in state incentives based on the company's plans to add 200 employees at its Indianapolis office.
UKG, which stands for Ultimate Kronos Group, was formed in 2020 when Kronos Inc. and Ultimate Software merged. It offers a software platform for handling payroll, timekeeping, employee scheduling and other human-resources functions.
The company has dual headquarters in Lowell, Massachusetts, and Weston, Florida, and employs nearly 15,000 people worldwide, including more than 300  at its downtown Indianapolis office.
At the end of last year, UKG's Indianapolis office had 310 employees. The company has been hiring since then and its goal is to have 510 employees by the end of 2024. The company is adding positions in multiple departments, including software implementation consultants and project managers.
Doug Ding, the company's senior practice director, said he expects more than 50% of the new hires to work primarily from the office.
"As a company whose purpose is people and has a deep focus on our culture, many of us have missed in-person camaraderie and we're hoping to see the majority of our teams back in the Indy office by the end of the year," Ding said in a written statement.
The Indiana Economic Development Corp. offered UKG up to $2.3 million in tax credits and $200,000 in conditional training grants. The incentives are performance-based, meaning that the company can claim them only after it hires and trains employees.
According to the IEDC's online transparency portal, the incentives contract was finalized in mid-April and the IEDC has already paid out $81,535 in tax credits based on UKG's progress towards its hiring goals.
Please enable JavaScript to view this content.