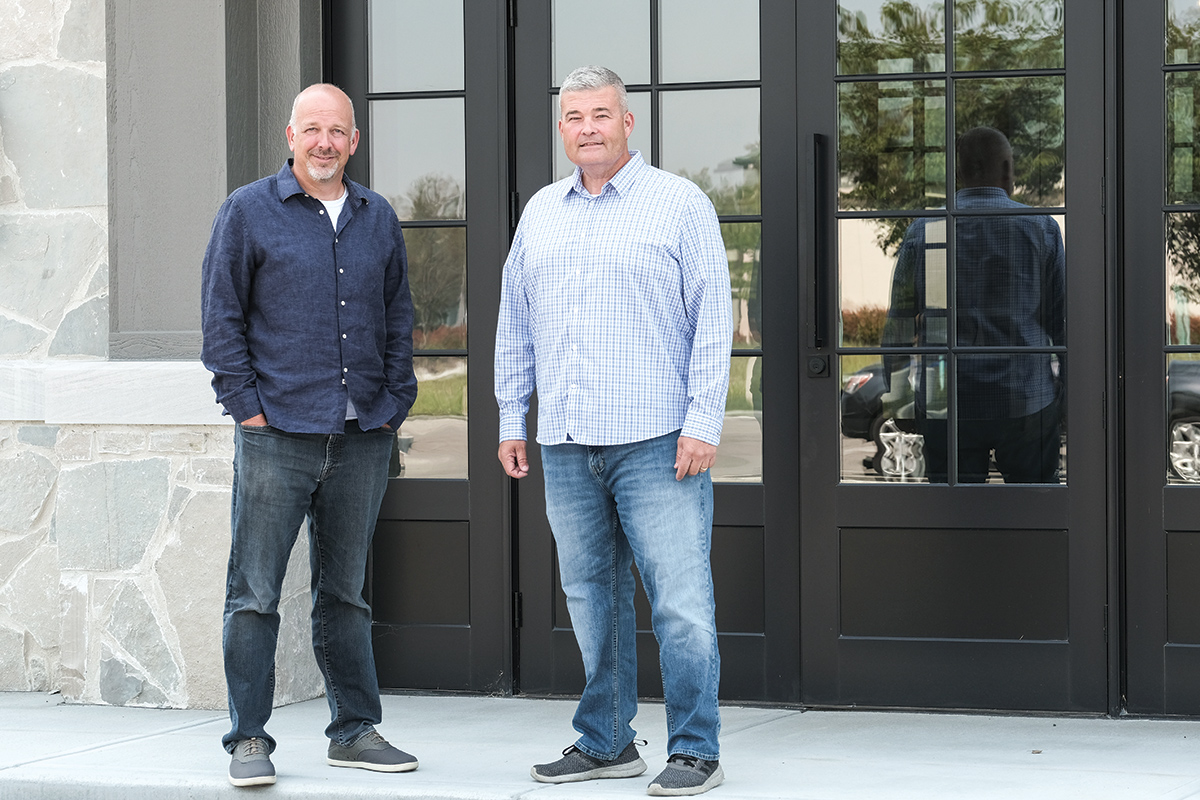 When Noblesville officials rezoned some 3,600 acres surrounding Interstate 69 and its exit 210 some 20 years ago, they had in mind a sea of multistory office buildings, not unlike the U.S. 31 corridor through Carmel.
They designated the spot as the city's Corporate Campus.
But two decades later, stand-alone office buildings surrounded by massive parking lots are no longer in fashion. So, the city is shifting gears with the help of a local firm that launched in 2000 as a custom homebuilder and has evolved into central Indiana's 13th-largest homebuilder.
Bedrock Builders Inc. is embarking on its biggest endeavor yet: a $142 million, 274-acre, master-planned, multi-use development called Hyde Park, smack in the middle of the Corporate Campus between Greenfield Avenue and East 146th Street.
It's the start of an evolution for the Corporate Campus, one that will take shape over the next decade as Bedrock, the project manager, works with partners to develop parks, multifamily housing and town houses, a senior-living community, retail and, yes, office space throughout the district.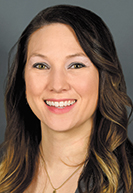 Sarah Reed, Noblesville's community and economic development director, acknowledged Bedrock's concept for Hyde Park deviates from the Corporate Campus' previously considered uses—but only in the most exciting ways, she said.
"We're looking at development, as a whole, much differently than we used to," she said. Hyde Park "is really one of the most visionary plans looking to the future since the Corporate Campus" formed.
A history in housing
Much of Bedrock's portfolio is residential development. Steve Ball and Dan Wolf started the company in 2000 as a custom residential construction business. Over the past two decades, Bedrock transitioned from one-off houses to neighborhoods of semi-custom builds.
"We've developed a handful of our own exclusive neighborhoods and developed project-based communities, where we're basically building the same product within that development," Wolf said.
"It has allowed us to grow exponentially," he added. "Instead of building five to 10 one-of-a-kind homes, we're building upward of 50-plus homes a year that are very similar in style."
In 2005, Bedrock started working with Indianapolis-based BHI Senior Living and has since helped to develop new sections of and buildings at Hoosier Village in Zionsville. The continuum-of-care community allows for semi-independent living in duplexes before residents transition into assisted apartment living.
Ball said Bedrock built 156 units and helped master plan expansions in the community to include duplexes, parks, trails, wetlands and a pavilion. It's now serving as the general contractor in charge of replicating that model for BHI's Four Seasons community in Columbus.
It's that last role, as master planner, that Ball said will translate most to Bedrock's involvement in Hyde Park.
"Bedrock will really do the land-development piece," Ball said. "I'm working with probably three to five other end users, some of which we hope to be able to announce in the coming weeks or a month or two as things get solidified. Ultimately, they'll be the one to tackle each particular development."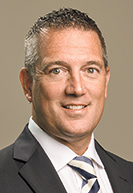 Tony Birkla, owner of Carmel-based Birkla Investment Group and Novo Development, has been named Bedrock's first partner on the Hyde Park project. He's planning to start construction on a mixed-use project at the southwest corner of Campus Parkway and Boden Road next spring.
Early designs show it will feature structured parking and a four- to five-story building with roughly 15,000 square feet of commercial space on the first floor and an estimated 50 apartments above. Ultimately, Birkla plans to continue developing mixed-use projects on the northwest corner of that intersection.
Ball said Birkla Investment Group sees "both corners there as a four- or five-story, mixed-use-type development. Similar to stuff they've done or announced they're doing in Carmel."
Ball pointed to Birkla's Proscenium in Carmel as an example. That project—still developing at Carmel Drive and Range Line Road, where Party Time Rental used to be—includes luxury residential units as well as office space and retail, anchored by a public green space.
"They want to individualize it, so the Carmel and Noblesville projects are unique and different but substantially similar," Ball said.
Reed said the mixed-use project could mark a next level for the city.
"We—in my opinion—do not have a Proscenium-level development in Noblesville, yet. I would love to see an infusion of that high quality," Reed said. "I kind of hope [Birkla] can take that whole corner and take it to the next level."
In general, Bedrock plans to leave much of Hyde Park in the hands of partners. But Ball said the company might take a hands-on approach to one or two projects, such as the senior-living community.
"That is the plan, for us to be selective and pick and choose which segments of the overall project we'll take to completion," Wolf said.
Building toward the future
Ball's family has owned more than 300 acres in what's now the Corporate Campus since the mid-1970s, so he started concocting plans in 2006 to develop a project under those commercial zoning guidelines.
His original vision focused heavily on retail, with a few areas dedicated to office uses. Most notably, Ball's plans evolved around a different kind of user type than what's now being considered: big-box retail stores.
But he said that, as online retailers like Amazon put pressure on those larger stores, Bedrock began to consider other opportunities. "We saw [Hyde Park] as an opportunity to kind of shift toward more of a residential play," he said.
And Wolf said the pandemic's impact on brick-and-mortar retail and office space only accelerated the shift from those commercial pursuits to residential.
"That's something the entire real estate market has seen in the past 18 months," he said. "It's hard to be competitive with the demand for office space when employers are vacating. For retail, with online shopping, brick-and-mortar buildings are not so much in demand."
However, not just any residential development will do.
"There have been opportunities to parcel out portions of the land that—if circumstances were different—might've made sense," Wolf said. "But they would've been to publicly traded or similarly large companies [in which] speed and maximum profits would've been more of their objectives."
Wolf said interested parties might have already developed half of the 274 acres if not for Ball's dedication to providing for a higher-quality project and the city's changing opinions.
"Some of the proposals were single-family-type developments, similar to what is already out there," Wolf said. "They were just run-of-the-mill projects that these entities survive on and do just enough to get the projects approved. I think the city was looking for more density as it got closer to their campus there."
Right-sized residential
Outside of roughly 155 acres of floodplains that will be preserved for their natural features and recreation, Hyde Park's design includes more than 97 acres of varied residential projects: mixed-use buildings, multifamily, town houses, duplexes, fourplexes and the senior-living community.
"We're steering away from traditional multifamily apartment complexes, especially in Corporate Campus. We're not really wanting to infuse just any traditional single-family detached neighborhood, either," Reed said.
She called the variety of Hyde Park's product type specialized and unique, a more vertical mix of uses and one that balances higher density with nearby open spaces and natural resources.
"It doesn't just work in downtown," she said of the density. "It's the underlying themes of connectivity and walkability that carry well through all types of development."
Ball said Hyde Park also seeks to satisfy those residents who choose to be renters rather than homeowners with what the industry calls the "missing middle"—duplexes, town houses and other housing options that were popular pre-World War II but largely disappeared in favor of subdivisions and massive apartment complexes.
In the last decade, mixed-use developments—so-called "live-work-play" developments—have come into style nationwide and in central Indiana, with Noblesville the latest to join the trend.
"The infusion of this type of residential development and parkland in the Corporate Campus—to see it come full circle now is exciting," Reed said. "You could actually live in Hyde Park and walk to a concert and have all of the fun stops along the way or on the way home, which I think is really cool."•
Please enable JavaScript to view this content.