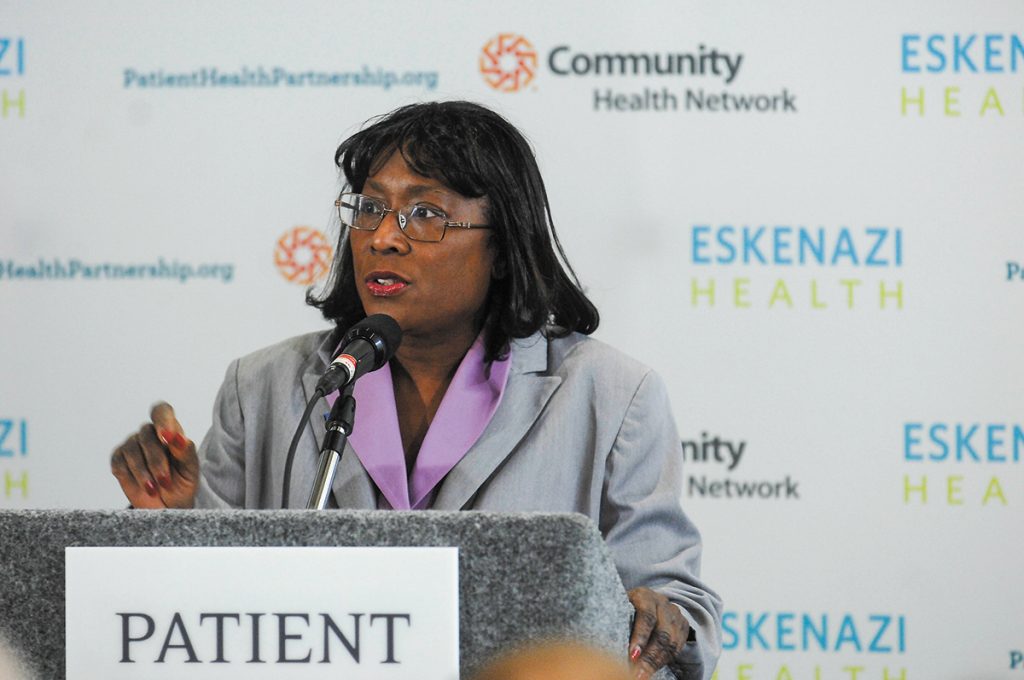 Dr. Virginia Caine has been in charge of the Marion County Public Health Department since 1994. Over her tenure she has fought waves of public health crises including HIV and AIDS, the H1N1 pandemic in 2009 and the ongoing scourge of black infant mortality. But never has she taken such a visible and constant public role of authority as she has over the last five months of the coronavirus crisis. For Indianapolis, she's one of the key interpreters of data, prime shapers of policy and chief evangelizers for protective measures.
IBJ reporter Lindsey Erdody interviewed Dr. Caine last week about the frustrations and challenges of tackling the pandemic. Caine addresses the current state of local testing and contact tracing. She explains the reasoning behind the recent mask mandate and when it will be possible to make a call on running the Indianapolis 500. And she has an emphatic message for Marion Country residents who might not see the wisdom of following public health recommendations.
To see highlights from the interview, check out Lindsey Q&A with Dr. Caine in the latest issue of IBJ.
Click here to find the IBJ Podcast each Monday. You can also subscribe at iTunes, Google Play, Tune In and Spotify. Here are some of our recent podcasts:
IBJ Podcast: When will office workers return to downtown Indy?
IBJ Podcast: Pete the Planner explains what's scaring him about the economy right now
IBJ Podcast: Advice for hiring and nurturing a diverse workforce
IBJ Podcast: Indy Black Chamber of Commerce wants city support
IBJ Podcast: Will the Indy 500 run with fans in the stands? IMS officials say yes.
IBJ Podcast: Should the city help pay for damage done to businesses downtown?
Please enable JavaScript to view this content.