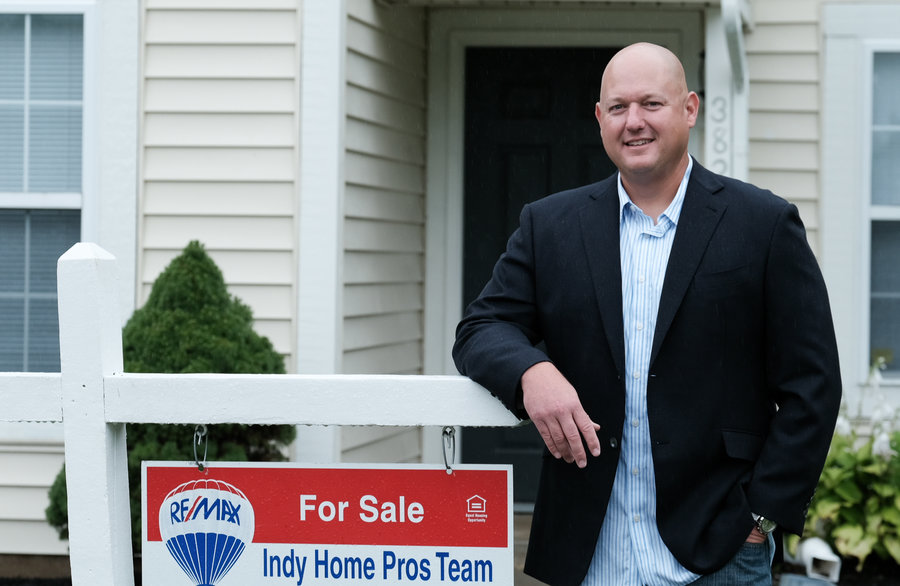 Dennis Nottingham was on a police run when he met a house flipper who piqued his interest in real estate. Not long after, Nottingham took some classes and got his real estate license. And for awhile, he sold houses on the side, while working the night shift for the Indianapolis Metropolitan Police Department.
But after his daughter was born, Nottingham knew something had to give. So he moved into real estate full time, with a focus on selling foreclosures and homes in need of major rehab.
Today, he owns a RE/MAX franchise — the Indy Home Pros Team — which has taken the No. 1 spot on IBJ's All-Star team rankings for the fourth straight year. The team had sales volume of $316 million in 2017-2018 on 1,957 transactions.
Nottingham talks with podcast host Mason King about why he's assembled such a big team and why they focus on moderately priced homes, unlike most of the other teams on the IBJ list. And he explains how his police work helped him be a better real estate agent.
Click here to find the IBJ Podcast each Monday. You can also subscribe at iTunes, Google Play, Tune In and Spotify. Here are some of our recent podcasts:
Click here to see the full list of real estate teams on IBJ's list and find out who made the list of top-selling solo agents.
IBJ Podcast: Pete The Planner on how to prepare for the next recession
IBJ Podcast: Upland expands Indiana footprint as it sends beer overseas
IBJ Podcast: Don Brown's newest venture combines his two passions—health and technology
IBJ Podcast: Is the historic Drake building worth saving?
IBJ Podcast: How Indy will use tax incentives to combat low wages
IBJ photos/Eric Learned
Please enable JavaScript to view this content.