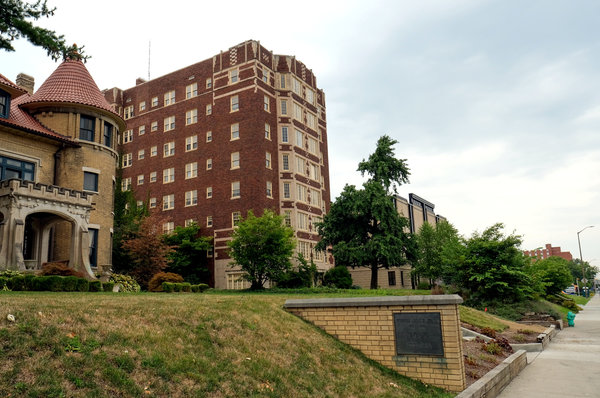 The Children's Museum of Indianapolis last month announced it planned to demolish the Drake, a nearby, 91-year-old apartment building it owns, with the goal of using the space—at least for now—for additional parking.
But historic preservationists want to save the building, and urbanists say the region needs more affordable housing, especially given that the Drake sits near a stop for the soon-to-open Red Line rapid transit route.
IBJ reporter Hayleigh Colombo talks about the controversy—the possibilities for the building—with podcast host Mason King. They explore whether moving the building is an option, whether Indianapolis Historic Preservation Commission might step in and what the role the city could play in the process.
To read more, check out Colombo's story here.
Click here to find the IBJ Podcast each Monday. You can also subscribe at iTunes, Google Play, Tune In and Spotify. Here are some of our recent podcasts:
IBJ Podcast: How Indy will use tax incentives to combat low wages
IBJ Podcast: Profitability for Blue Indy still 'a few years away'
IBJ Podcast: Country clubs make updates from age of Cadillacs and 'Caddyshack' to attract millennials
IBJ Podcast: Avoiding the icebergs that can sink your startup
IBJ Podcast: Pete the Planner on the magic of a 15-year mortgage
Please enable JavaScript to view this content.