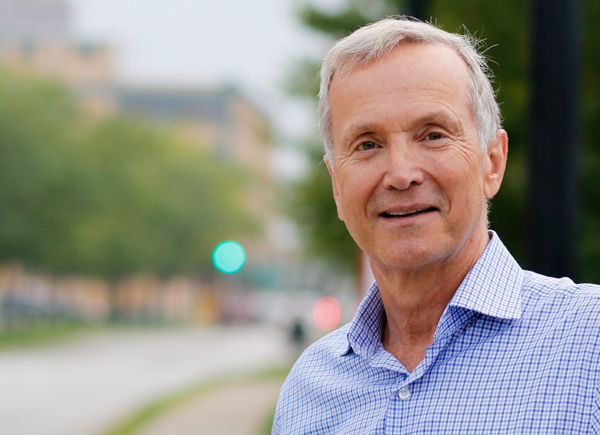 Don Brown is best known in Indy tech circles for launching and selling high-profile tech companies, including Software Artistry, which he sold to IBM for $200 million, and Interactive Intelligence, which sold to Genesys for $1.4 billion.
What many don't know is that he's also a doctor. That's right, Brown has a medical degree from Indiana University and and a master's in biotechnology from Johns Hopkins University. (He earned the former while simultaneously earning a master's of computer science and the latter just a few years ago while running Interactive Intelligence.)
Today, he's running a company that combines his health and technology passions—LifeOmic, which operates a cloud system for precision health data.
Host Mason King talks with Brown about he has juggled all of that work (he also has eight kids) and how is interest in intermittent fasting has led LifeOmic down a new path.
To learn more about LifeOmic's new consumer app, read John Russell's story in this week's IBJ.
Click here to find the IBJ Podcast each Monday. You can also subscribe at iTunes, Google Play, Tune In and Spotify. Here are some of our recent podcasts:
IBJ Podcast: Is the historic Drake building worth saving?
IBJ Podcast: How Indy will use tax incentives to combat low wages
IBJ Podcast: Profitability for Blue Indy still 'a few years away'
IBJ Podcast: Country clubs make updates from age of Cadillacs and 'Caddyshack' to attract millennials
IBJ Podcast: Avoiding the icebergs that can sink your startup
Please enable JavaScript to view this content.