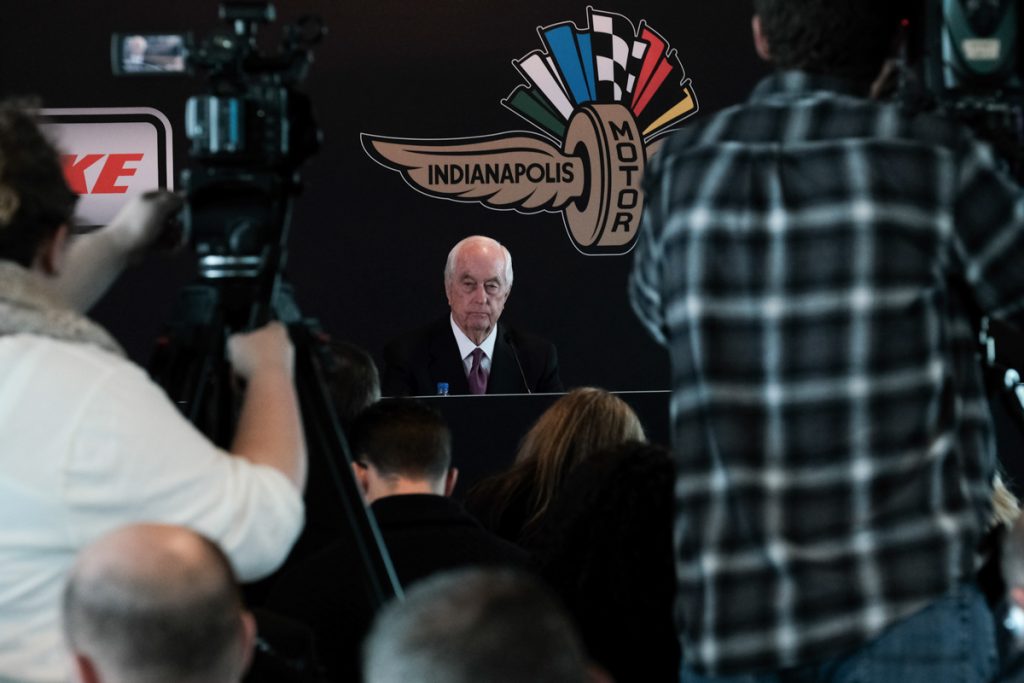 When Roger Penske and his Penske Corp. acquire Hulman & Co., they're getting more than just the Indianapolis Motor Speedway and adjacent Brickyard Crossing Golf Course.
In fact, Penske is buying some 950 acres in Speedway, about 37% of the land in the town. And Penske wants to turn that land and the community into an "entertainment capital."
As an example, he points to the Kansas Speedway, where restaurants, an outdoor mall, major league soccer stadium, minor league baseball stadium, hotels and a casino have developed around the track, which opened in 2011.
Podcast host Mason King talked with Penske about his vision for developing an entertainment capital and then called up Speedway Town Manager Jacob Blasdel to get his thoughts on the possibilities. Plus, King talks with local developer Mike Wells about whether Penske's vision could become reality.
To read more about the development possibilities and see a map of the Hulman properties in Speedway, read this story from IBJ's Mickey Shuey.
Click here to find the IBJ Podcast each Monday. You can also subscribe at iTunes, Google Play, Tune In and Spotify. Here are some of our recent podcasts:
IBJ Podcast: Pete the Planner on the five deadly sins of money management
IBJ Podcast: Have you seen this guy painting on the Circle? That's no accident.
IBJ Podcast: The latest on Indy's downtown restaurant scene—what's coming, what's going
IBJ Podcast: Is it time to abandon the 'amateur' model for college sports?
IBJ Podcast: The story behind a rising food-drink-tourism empire in Nashville
Please enable JavaScript to view this content.