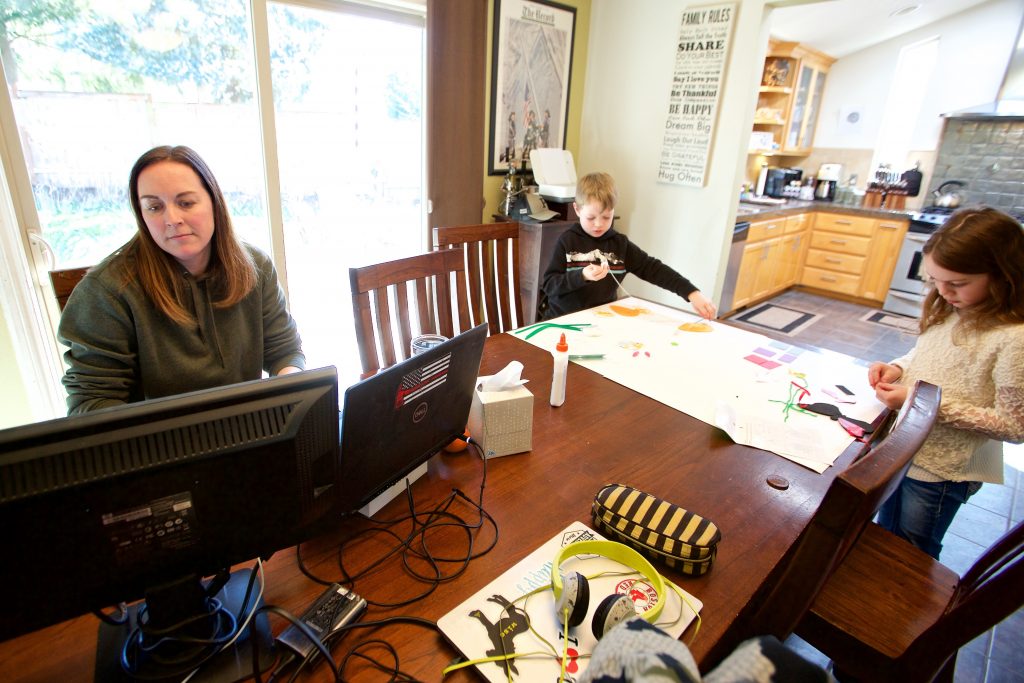 Mason King, the host of The IBJ Podcast, focuses this week on the pressures and challenges of trying to fulfill your obligations as an employee, spouse and parent in the "new normal" of sequestration, an environment where those responsibilities can easily collide.
These dramas are playing out in a thousand different ways, so King invited local families to pose questions for his podcast interview with human resources expert Liz Malatestinic. One of the most common: "Is it reasonable for employers to expect their workers to put in eight- or 10 hours of work every day and be responsive within minutes under these circumstances?" The obvious follow-up: "What if my boss doesn't care?"
The families also shared some of the strategies they've employed to stay organized and ahead of potential meltdowns—either from children or the parents.
Click here to find the IBJ Podcast each Monday. You can also subscribe at iTunes, Google Play, Tune In and Spotify. Here are some of our recent podcasts:
IBJ Podcast: What you need to know about unemployment now
IBJ Podcast: Sahm's—one restaurant company's story about the impact of coronavirus
IBJ Podcast: Pete the Planner talks about the virus, the impact on the economy and what to think about your portfolio
IBJ Podcast: How can companies survive the economic calamity of COVID-19?
IBJ Podcast: These downtown hotel projects appear stalled
IBJ Podcast: Jon Laramore traded prestigious law firm job for gig helping low-income Hoosiers
Please enable JavaScript to view this content.