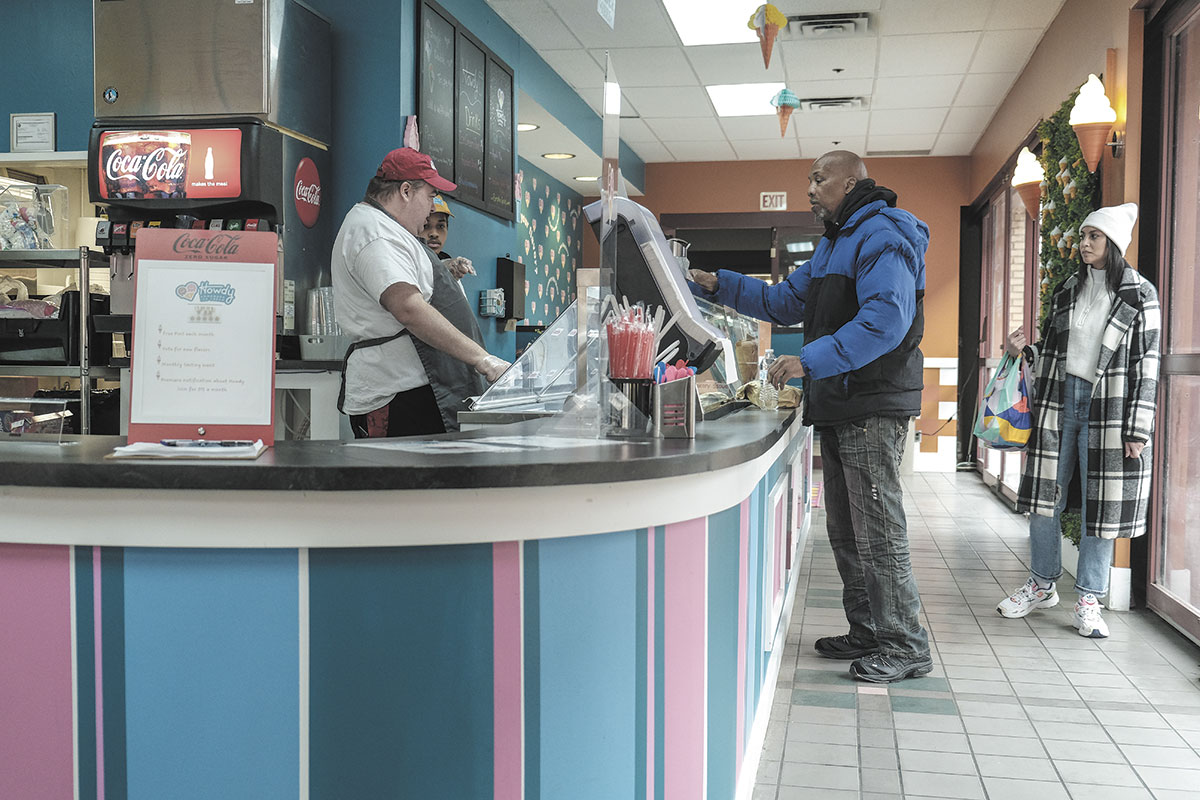 Howdy Homemade Ice Cream is a franchise on a mission.
Its goal is to provide more jobs to people with an intellectual or developmental disability. But it's also about helping other employers see people with disabilities as a dependable workforce.
Paul Berg, 42, worked several jobs before scooping ice cream at the shop in the Mass Ave Cultural District. At previous workplaces, he was given menial, unpleasant tasks like cleaning bathrooms. But the work at Howdy Homemade makes him smile.
He greets each customer with a "howdy," a nod to the franchise's Texas roots, before serving up ice cream made in-house. He said the main difference between his previous workplace and his current employer is that Howdy Homemade has the nicest people.
In 2017, only 36% of Americans with intellectual or developmental disabilities were gainfully employed, and most of those jobs involved "tokenizing" tasks that paid below minimum wage, advocates say.
Entrepreneur Tom Landis founded Howdy Homemade Ice Cream in Dallas in 2015 to help improve that dismal rate. The company began offering franchises—the 10th will open soon—which now employ a total of 167 employees.
In August, a video of an employee celebrating her first paycheck from Howdy Homemade went viral.
When the company hit hard times in 2020, Landis created a GoFundMe account that raised $104,560 from 1,400 donors. On the "Today Show" that October, it received an additional $50,000 from CNBC's "The Profit" host Marcus Lemonis.
Cindy Carter and Carmela Toler, co-owners of the Indianapolis location at 370 N. New Jersey St., first heard about the franchise from the "Today Show."
Carter and Toler already had roles as chief operating officer and CEO, respectively, at Indianapolis-based LEL Home Services. The company provides Medicaid waivers to individuals and families that have been affected by disability.
After seeing Landis on television, the pair decided to take a chance on opening an Indianapolis location. They had a virtual interview with Landis, then the Indianapolis franchise was given the green light and opened in September.
Carter said Landis is picky about who can buy a franchise. And half of the franchise's workforce must be people with disabilities.
"They only select people that are going to propel their vision," she told IBJ. "So you can't get a Howdy Homemade if you're not supporting inclusion in your workforce."
Carter and Toler have mainly found employees through their work with LEL Home Services, but they also have an online application that has led to a waitlist of about a dozen workers. They currently have 12 employees who are paid an average of $13.06 an hour.

Providing a model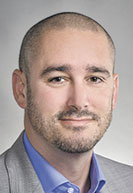 The number of accessible and inclusive jobs in Indiana is growing—those that provide alternatives to sheltered programs, where people with IDDs work only with one another in one location and often complete repetitive tasks.
According to the 2022 Indiana Day and Employment Services Outcomes System report, people working in sheltered employment earn an average of $3.32 an hour—less than half the federal minimum wage of $7.25 per hour.
The same study found a 25% increase in individual employment, or employment outside of sheltered programs, from 2017 to 2022. Indiana University Health and Toyota Motor Manufacturing of Indiana are two companies that have made efforts to hire people with disabilities, according to Andy Kirby, executive director of The Arc of Indiana.
Those companies partner with The Arc to create a pipeline of training and employment. IU Health's Ball Memorial Hospital is a frequent employer and offers a space for The Arc's Erskine Green Training Institute for people with disabilities. In the southwestern corner of the state, Toyota provides employment opportunities with The Arc of Southwest Indiana.
Many employers decide that a disabled employee can't do a job if they aren't able to do a small piece of the job, according to Kelly Mitchell, head of the Indiana Family and Social Services Division of Disability and Rehabilitative Services.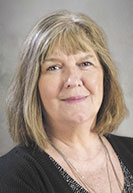 She said Toyota takes a different approach, analyzing each individual to provide accommodations and support the person's strengths.
"They have had stellar results in focusing on the recruitment and retention of individuals with disabilities and, in particular, individuals with intellectual and developmental disabilities," Mitchell said.
Mitchell's agency is using American Rescue Plan Act funding to push toward more equitable employment for those with IDDs. Currently, it's helping to support 33 providers of sheltered employment through a consultant. The consultant is analyzing the business model of providers to assist in a transition to a competitive wage.
The agency also aims to increase the percentage of people with IDDs in individual employment over the next five years. Mitchell said Howdy Homemade is showing that people with disabilities can and should be paid a competitive wage.
Carter said she and her co-owner believe many businesses with "help wanted" signs could benefit from considering workers with disabilities.
"The employers and the employees just have to connect and give [people with disabilities] opportunities because they're so capable, if somebody would just be open-minded and help them through the training and set clear expectations."
Some businesses are guilty of tokenizing disabled employees, Carter said. One woman told her that her retail job wouldn't allow her to do anything but vacuum for several years.
"She went to her employer, like anybody would, to be like, 'Is there anything else I could do?' And they didn't see that she could do anything beyond vacuuming, so she quit."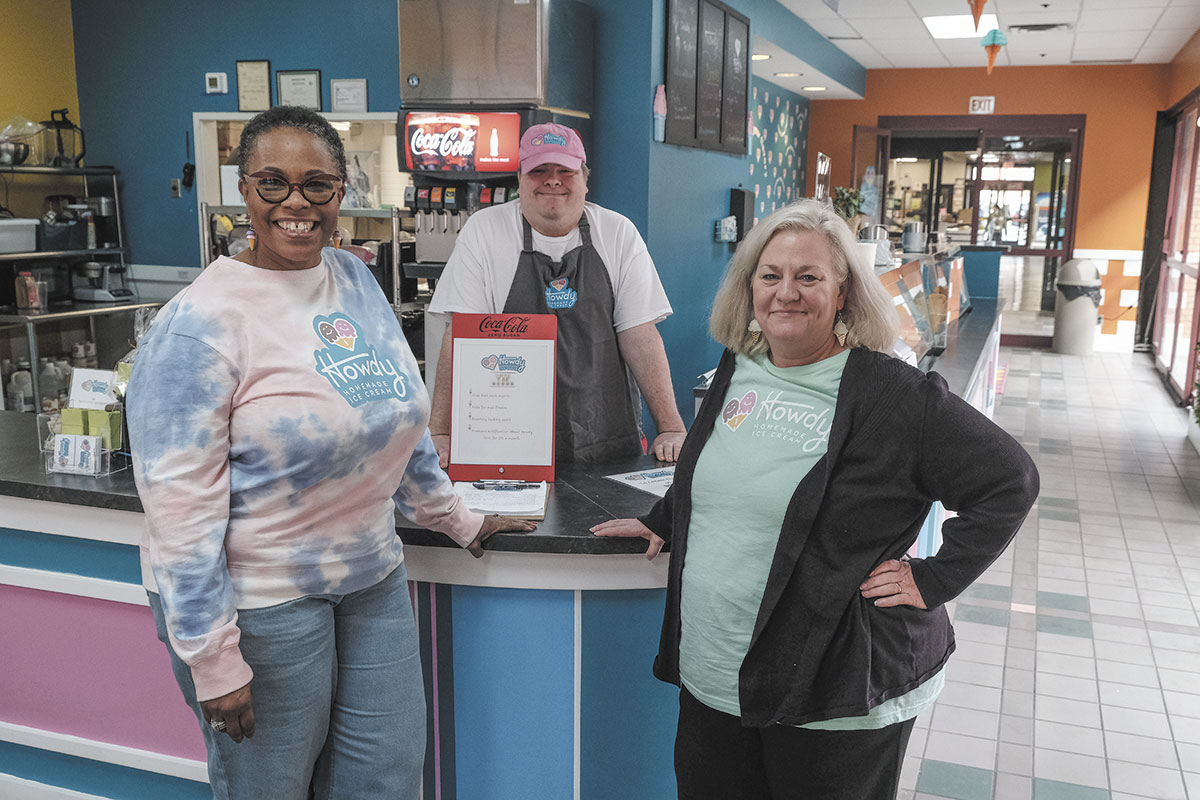 Breaking barriers
While many companies have been struggling to retain employees, Howdy Homemade's Indianapolis location has lost just one employee since opening in September.
Carter said her experience at LEL Home Services helped her break down barriers for people with IDDs to become employed and learn on the job. And those barriers can begin with the application process.
To help people with IDDs, Carter said, employers can ask applicants questions rather than requiring that they fill out paperwork or electronic applications on their own.
Mitchell, who works with the state, said businesses interested in employing those with disabilities often need to rethink where jobs are posted and how the listings are framed.
"If you lead off with educational requirements, job experience requirements that are preferred, you may turn away someone who hasn't had a wealth of experience in the workplace," she said. "You may deter someone that hasn't achieved a college degree that might very well be an excellent candidate."
Employers also might need to make accommodations during training. Howdy's training involves breaking down tasks and using visual aids and memorization tactics, Carter said. Shift leaders at the shop serve as mentors to their colleagues, helping to train staff until they're ready to work on their own. The store has three shift leaders.
At the Indianapolis shop, 18-year-old Brycen Thomas is a shift leader. He heard about the job opportunity from his mom, who works with LEL Home Services.
While the Indiana winter weather has slowed sales, Thomas said the shop still gets a steady stream of regular customers. One mom brings in her four children frequently and has made desserts for the staff.
"It's really fun to see the community grow here," Thomas said. "It helps us spread the love and everything, because everybody loves ice cream."
Beyond providing a paycheck to their employees, Howdy Homemade gives workers with disabilities the opportunity to socialize and be part of a community. These interactions also help customers be more open-minded, Thomas said.
"I think it is changing the employees, but it's also changing the community, because every time an employer does become inclusive, it shows to the community that people are just people and that they do want to be included. They do want valued roles of employment. They just want the opportunity," Carter said.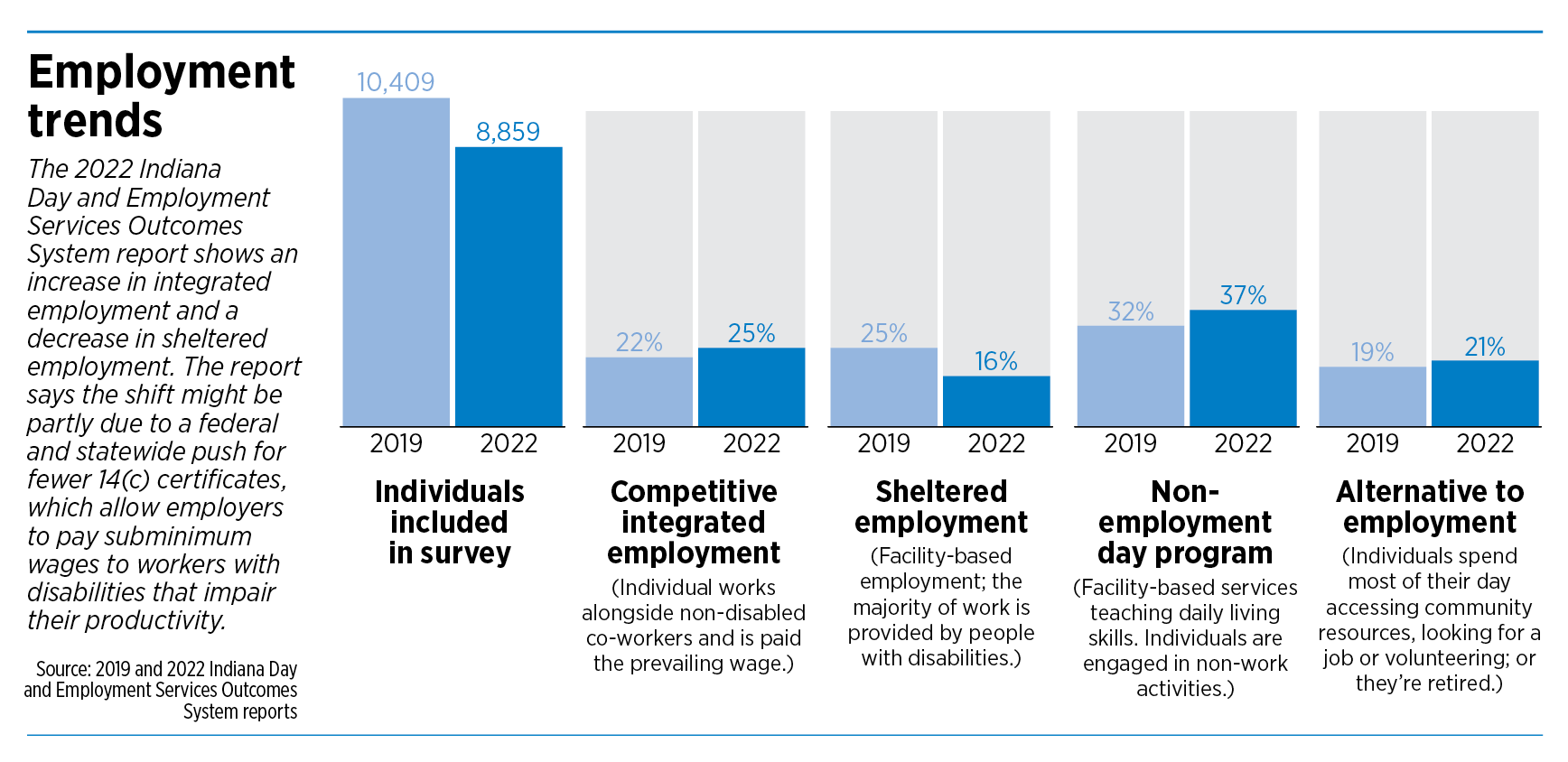 Future outreach
Nestled next to Needler's Fresh Market on New Jersey Street, just off Mass Ave and along the Cultural Trail, Howdy Homemade has a promising location, especially during warm months.
Carter said the store is not yet well-known, but the crew looks forward each day to serving joggers, bikers, Mass Ave strollers and especially the "Howdy dogs" that come in for treats.
But the ice cream shop also is looking to branch out beyond its walls. Catering and being a vendor at sporting events is a large part of what makes the Howdy Homemade chain work, and efforts are underway to make that happen in Indianapolis.
Carter said the owners are in talks with Lucas Oil Stadium regarding a vendor slot. And the group is set to cater a wedding soon. Howdy Homemade employee Berg said the shop should also sell ice cream at the Special Olympics.•
Please enable JavaScript to view this content.