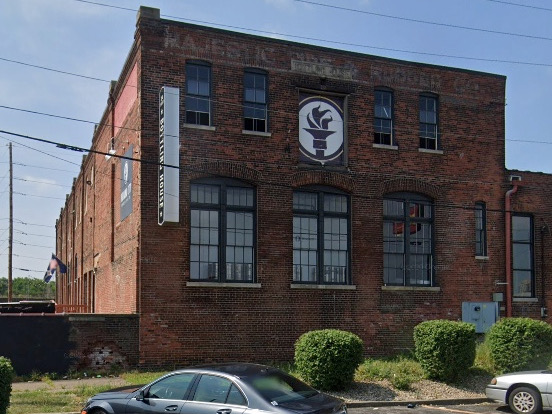 Saturday is planned to be the final day for business at Indiana City Brewing Co., which made craft beer and operated a tap room in a building once owned by pre-Prohibition beer maker Home Brewing Co.
Founded in 2013, Indiana City auctioned its brewing equipment Wednesday.
Brewery owner Ray Kamstra said his company can't afford to pay increased rent prices set by a new owner of the building at 24 Shelby St. Indiana City's lease ends Feb. 28.
"They decided they need way more out of this space than what we can justify paying in rent," Kamstra said. "The significant increase in rent has forced our hands to make some tough decisions."
Marion County property records show a company called Pa1d Holdings LLC purchased the building on May 27, 2022, for $3.3 million. Joel Hale, principal of Pa1d Holdings, founded Ready-2-Xecute, a logistics company located in the back half of the building.
Hale said Indiana City Brewing had been paying rent that was "far, far below market due to COVID."
"I wanted to follow through on their previous lease and then renegotiate the lease at fair-market value," Hale said. "We enjoyed having them there."
"Ray is a great guy," Hale said of Kamstra. "I wish them the best on whatever they plan on doing now."
Kamstra also cited a reduced number of customers since the pandemic began.
"People don't go out as much as they used to," he said.
According to Kamstra, more than 40 potential buyers looked into the facility as a turnkey business since Indiana City announced in December that the company was seeking a buyer. The cost of rent nixed all potential deals, he said.
The intellectual property of Indiana City Brewing Co., including dozens of beer recipes and the company's branding, is for sale.
"We're actively accepting offers from capable breweries who want to produce Indiana City under their own roof," he said.
Hale also said Pa1d Holdings is "willing and open to speak to anyone interested in" leasing the brewery space.
The Indiana City tap room will be open 2 to 9 p.m. Friday and Saturday in the building known as the 1904 Bottling House.
"We've had many successes to continue the beer legacy here for the past 10 years," Kamstra said. "It's a shame. This building was built for beer production."
Indiana City's decision to cease operations follows recent closures by Indianapolis craft beer companies Black Acre Brewing Co. and Wabash Brewing LLC.
For more information, visit indianacitybeer.com.
Please enable JavaScript to view this content.