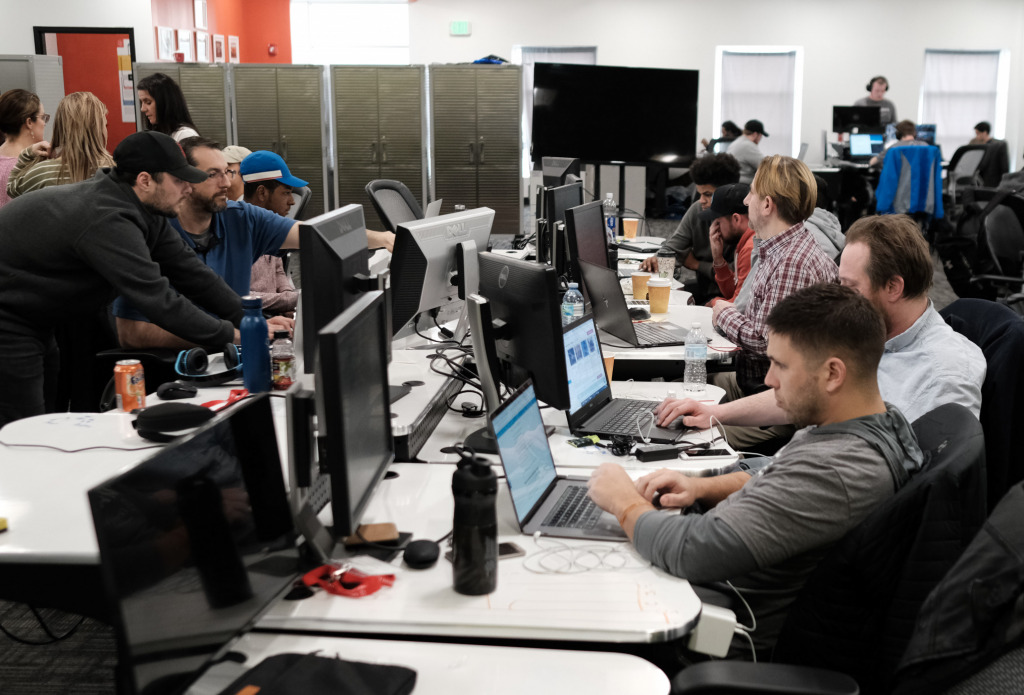 Eleven Fifty Academy, the Indianapolis-based computer coding school that is in financial distress, is negotiating with Indiana Wesleyan University about a potential deal that, among other things, could lead to the university acquiring the coding school's curriculum.
IBJ reported last month that the not-for-profit Eleven Fifty, co-founded in 2014 by tech entrepreneur Scott Jones, had been sued by a vendor for nonpayment and was facing claims related to unpaid wages. The school continues to serve its existing students through online classes but is not registering new students.
In mid-November, Jones told IBJ that the school had accepted bids, was "in negotiations with primary bidders" and expected to wrap up those negotiations within days.
"Indiana Wesleyan University is in contact and has been in discussions with Eleven Fifty Academy, but due to our confidentiality agreement, that's about all I can say," an Indiana Wesleyan spokesperson told IBJ on Thursday.
The negotiations include a potential acquisition of Eleven Fifty's programs but are broader than that, the spokesperson said.
Jones declined to comment on a potential deal. "I am bound not to speak on that topic," Jones told IBJ via text.
Eleven Fifty offers boot-camp-style coding and cybersecurity instruction, with the goal of launching students into tech careers without the need to earn a college degree.
Indiana Wesleyan is a private university with its main campus in Marion. It offers associate, bachelor's, master's and doctoral degrees as well as certificates that can be earned through in-person or online instruction.
The school also offers adult and graduate programs at 11 regional education centers in Indiana, Ohio and Kentucky. In Indiana, those sites are in Indianapolis, Greenwood, Marion, Kokomo, Fort Wayne and Merrillville. The Ohio sites are in Cincinnati, Cleveland and Dayton; and the Kentucky sites are in Florence and Louisville.
Jones, who is credited with creating key technology behind voice mail and digital music sharing, cofounded Eleven Fifty with the goal of helping students acquire computer coding and cybersecurity skills in as little as a few months, quickly positioning them for tech jobs.
Jones told IBJ last month that Eleven Fifty scaled up rapidly in 2020 in response to the pandemic. But more recently, the school has struggled with financial difficulties. In January, it laid off many of its employees. In July, the human-resources provider TriNet filed suit, claiming the school owed it $197,521 for services rendered.
And as of this month, 11 former Eleven Fifty employees had filed wage claims with the Department of Labor. According to the Department of Labor, students said they had started missing paychecks as early as Aug. 1, with varying amounts of wages owed to them. One claimant said she was owed more than $20,700. The smallest-dollar claim was for $2,816.
Please enable JavaScript to view this content.