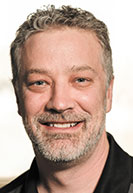 Indianapolis-based Scale Computing has secured $55 million in investment capital, led by funds managed by Morgan Stanley Expansion Capital. The capital is expected to help the tech firm move closer to its goal of an initial public offering.
The funding brings Scale's total amount raised to more than $160 million since its incorporation in 2008.
Cofounder and CEO Jeff Ready said the funding should allow the company to hire another 50 to 100 employees over the next year in a broad range of roles, including software development, tech support, sales, marketing and back-office jobs. He said the exact number of new hires, and the pace of hiring, is difficult to predict because it depends on market conditions and the broader economy.
Scale currently has about 200 employees, more than half of whom are Indiana-based.
"Our base of operations is here in Indianapolis, and I expect to continue that way," Ready said.
The company also plans to use the new funding in a variety of other ways, including debt restructuring and for operating capital.
Scale's bigger goal is to prepare for a potential IPO—a move that would take the company from privately held to one with shares trading on a public stock exchange. It's a goal that Scale Computing has been eyeing for several years.
"My objective is, certainly by the end of next year, the company would be IPO-ready," Ready said. "This funding is really sort of a foundation to help make that happen."
As part of its IPO-ready positioning, the company is working to expand its global customer base and its revenues. About four years ago, Ready said, about 5% of Scale's business came from outside of North America. Currently, that figure stands at 20%, and Ready would like to grow it to 30%.
The company currently has more than 3,000 global customers. It's seen year-over-year revenue growth of between 30% and 50% each of the last five years, Ready said, and the company expects comparable growth again this year.
A big factor in Scale's growth is that it operates in the realm of what's known as edge computing, a growing trend in the IT world.  Edge computing means that data processing takes place closer to the source of the data as a means of achieving faster and more reliable computer processing.
Examples would include a retailer who might install edge computing hardware in its store locations as a protection against internet connectivity interruptions, which can slow down point-of-sale systems and frustrate customers in checkout lines.
Or a manufacturer might use edge computing to ensure the fastest possible data processing speed in its manufacturing process. If the manufacturer is producing a high volume of parts and relies on automated processes for quality control, Ready said, even a tiny delay in that system can snarl production.
Specifically, Scale offers software that uses machine intelligence to find and fix computer hardware and network problems, often before a human can notice that anything is wrong.
"We are the software that runs all the other software," Ready said. "It's like an operating system."
Scale's software is especially useful in edge computing, Ready said, because it means a retail store or other customer can use edge computing without having to have an IT expert on-site.
Scale's current customers include Dutch grocery chain Ahold Delhaize, which operates more than 7,400 stores in 10 countries, including the Food Lion and Hannaford chains in the United States. Other customers include Fort Wayne-based Steel Dynamics and the Zionsville School Corp., among others.
Edge computing is in the early stages of what Early expects to be a 20-year or so trend, which is why he's so optimistic for Scale's growth potential, both in the U.S. and abroad.
"It puts Scale in a very strong position," Ready said. "There's a lot of momentum behind this market."
Please enable JavaScript to view this content.