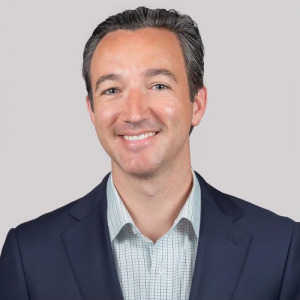 An executive at one of Indianapolis' largest apartment development and management companies is striking out on his own.
Jarod Brown, who for the past five years has been chief development officer for Birge & Held Asset Management, has departed the company to lead his own firm, Brown Capital Group LLC.
The firm will focus on apartment projects in Indiana. However, it's also expected to work in other states and on other types of projects— in particular, mixed-use projects that would have commercial components such as retail or office space alongside the multifamily element.
"Words can't express the gratitude I have for being a part of Birge & Held's growth the last five years," Brown said. "I'm grateful for everything I learned" from owners Tag Birge and Andrew Held.
Brown said he is departing Birge & Held on good terms. In fact, his firm's first projects will be through a partnership with his former company, consisting of $250 million in developments across Indiana, Georgia, Texas, Iowa and Florida. Several of those projects will be in central Indiana, in both urban and suburban areas.
"This first round of projects, we're obviously going to build [together] and they're going to manage, so we couldn't have left on better terms," he said. "If we're going to roll out a $250 million development pipeline together, I think that's an illustration of how things have gone over the past five years," he said.
Brown said he expects to build on the strong relationships he established with Indianapolis lenders and architectural firms during his time at Birge & Held.
He pointed to The Grounds project in the Herron-Morton Place neighborhood—a project expected to consist of more than 200 apartments and 12,000 square feet of commercial space—as the type of project he'd like to do more of as he runs his own company. Brown was Birge & Held's lead on the project, which is still being developed.
"I want to focus on the development piece, rather than the construction or property management portions," he said. "I want to just be strictly focused on what I enjoy the most and, quite frankly, what I think I'm the best at: the actual development component."
Prior to joining Birge & Held, Brown was a founding partner at law firm Densborn Blachly LLP, where he practiced real estate law.
Please enable JavaScript to view this content.