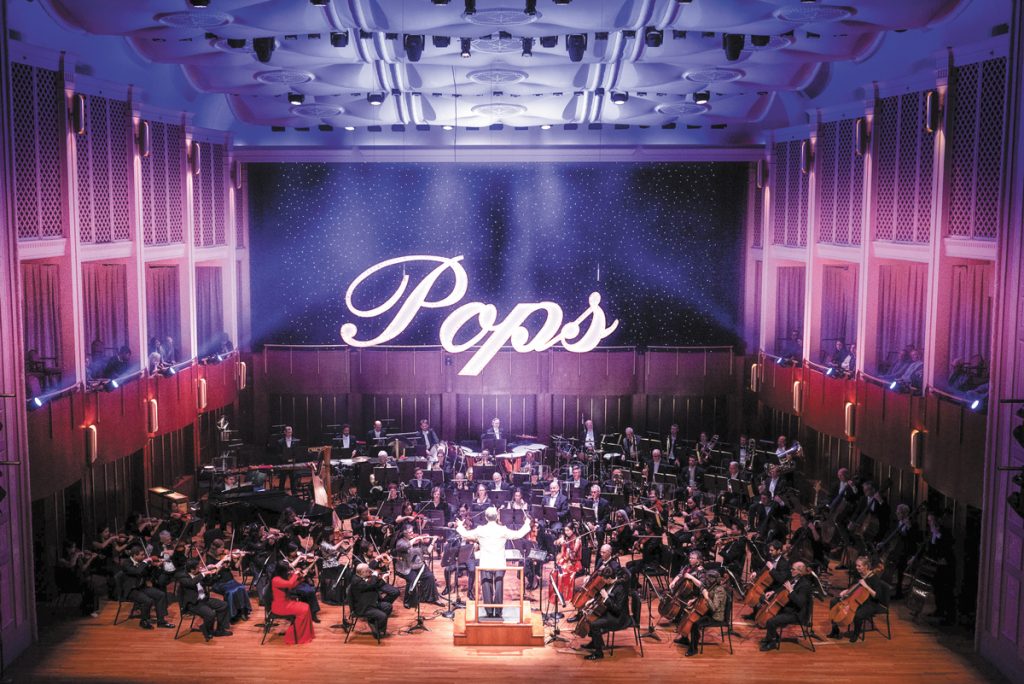 The Indianapolis Symphony Orchestra has scrapped its entire 2020-21 indoor concert season at Hilbert Circle Theatre, citing both the pandemic and "unforeseen economic pressures."
The orchestra's management team and musicians announced the cancellation in a joint statement on Friday afternoon. In May, the ISO cancelled its last three Hilbert Circle Theatre concerts of its 2019-20 season and the entire Symphony on the Prairie season at Conner Prairie.
"Although we will not be able to bring you the performances we had planned, we are committed to collaboratively exploring creative ways to continue to connect with our patrons and return to performing if conditions allow," the joint statement read.
The cancellation presumably includes the orchestra's wildly popular Yuletide series of concerts staged throughout the holiday season.
Before the pandemic, the organization had 72 musicians and 54 full-time employees. In April, it announced that it had furloughed its 72 musicians and laid off about half of its staff.
The ISO received funding through the federal Paycheck Protection Program, which it used to pay musicians 75% of their normal salaries for eight weeks. But that support ended June 7, and another round of furloughs started that day.
News of the scrubbed 2020-21 season comes as the musicians near the end of their existing three-year contract on Sept. 6. In June, the leader of the orchestra committee publicly called out ISO management for the lack of contract negotiations and the loss of health insurance due to furloughs.
James Johnson, CEO of the ISO, told IBJ that leaders of the organization did have conversations with the musicians about health insurance coverage in April and that the parties had reached an agreement months earlier that outlined what everyone could expect through Sept. 6.
Friday's joint statement indicated the sides would be working together to address health insurance going forward.
"We will also be meeting to discuss how the musicians will be supported in the interim, with a priority on providing health insurance for the musicians and their families," the statement read.
Contacted by IBJ, Roger Roe, an ISO oboe player and elected representative for the musicians, said he had "nothing to add at this time" to the joint statement.
"The pandemic only heightens our shared resolve to assure the ISO is positioned to provide the most transformational and impactful programs for our community," the statement read. "The progress made during these discussions is a promising step in reemerging and in re-imagining the ISO's long-term future. The ISO management and musicians are committed to working together to build a vibrant, thriving ISO and look forward to returning to the concert stage."
Please enable JavaScript to view this content.