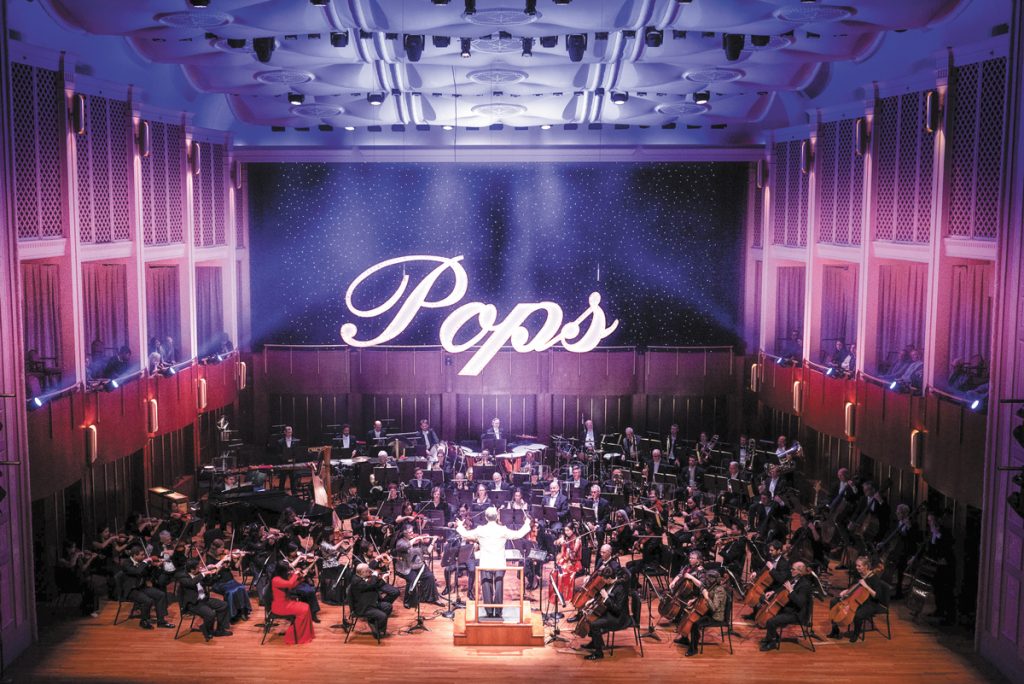 The Indianapolis Symphony Orchestra and its musicians have reached a three-year labor agreement that will increase the size of the orchestra by 11 performers over the length of the contract.
The agreement was announced Friday afternoon, just hours before the ISO was scheduled to kick off its 91st season with a performance conducted by Principal Pops Conductor Jack Everly at downtown's Hilbert Circle Theatre.
But the ISO declined to provide a copy of the new labor contract or say whether it was fully restoring musician salaries that had been drastically cut during the pandemic while performances were called off.
The ISO reduced musician compensation to $500 a week in January—a 34% reduction in pay—as part of a one-year contract reached a year ago. The pay cuts were necessary, the ISO said, because revenue was slashed by the cancellation of performances.
Musicians were furloughed and went without health insurance coverage from June to Sept. 1, 2020.
"We look to a future full of world-class performances for our devoted audiences as we return to the stage as a full orchestra for the first time in over a year to bring great music to our beloved city," said Brian Smith, orchestra committee chair, in a written statement. "The musicians wish to express our sincere appreciation to the ISO's loyal patrons and donors for their past and ongoing support of our orchestra."
The new contract, which runs through Aug. 31, 2024:
– increases the number of full-time musicians from 65 to 76 by the third year of the agreement;
– continues medical, dental and vision benefits;
– places two musicians on the ISO's board of directors for the first time;
– continue the ISO's flagship classical music series while adding three extra weeks of collaborations with community partners;
– offers more flexibility in how and when performances are scheduled;
– and presents musicians with more media opportunities that build on the success of virtual performances offered during the pandemic.
"We recognize the challenges posed by the pandemic to our musicians and are grateful for the many and profound financial sacrifices they have made," said James Johnson, CEO of the ISO, in a written statement. "Together, we are rededicated to inspiring audiences through performance and creating the space for personal growth and discovery through musical expression," said Johnson. "We are motivated by our audiences as we embrace this journey together."
Please enable JavaScript to view this content.