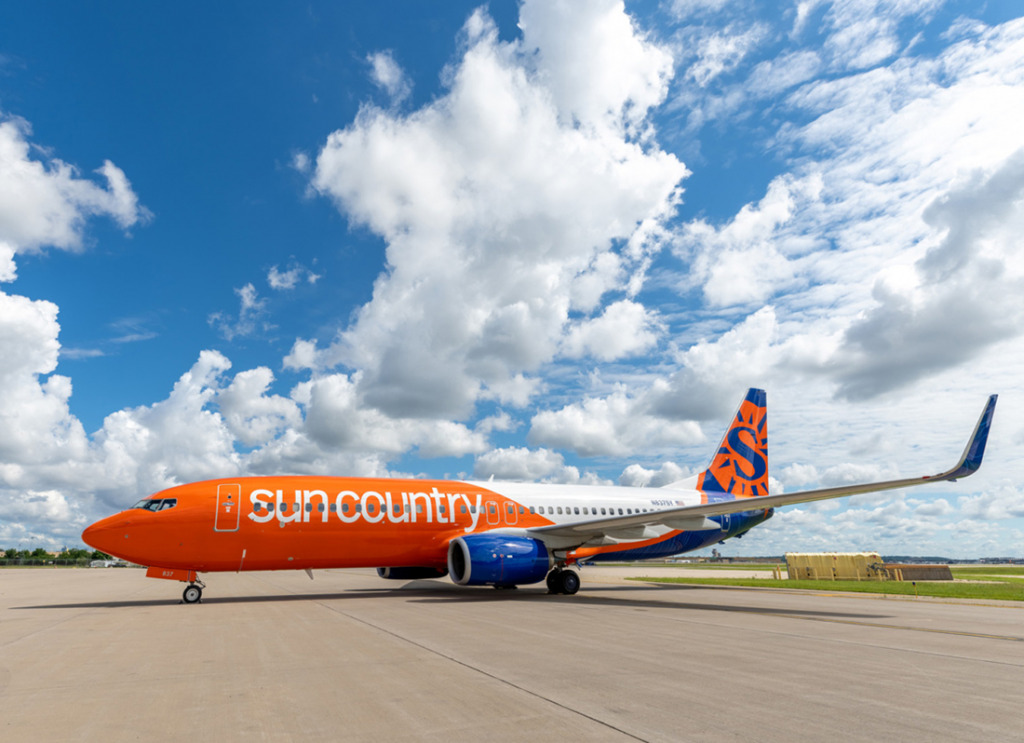 The Indianapolis International Airport plans to add nonstop routes to Minneapolis and Orlando this year with the addition of a new leisure travel carrier.
Minnesota-based Sun Country Airlines announced Monday that it would begin offering service from Indianapolis to Minneapolis twice a week on May 28. On Sept. 2, it plans to add service from Indianapolis to Orlando.
Sun Country has provided private charter service from Indianapolis before, but this will be its debut for regular commercial service, said Mario Rodriguez, executive director of the Indianapolis International Airport. Sun Country flies Boeing 737 aircraft.
Orlando is the top vacation destination from Indianapolis, Rodriguez said.
Founded in 1982, Sun Country operates low-cost flights on 86 routes to more than 50 destinations between the United States, Mexico, Central America and the Caribbean.
Owned by New York-based private equity firm Apollo Global Management, the airline added dozens of routes in 2018 and 2019 and currently operates a fleet of 29 passenger aircraft. It has more than 1,500 employees—the vast majority based in Minnesota.
Since Apollo took ownership control in 2018, Sun Country has invested more than $90 million in capital projects—including aircraft purchase agreements, a $20 million aircraft seat refurbishment project, and a complete upgrade to passenger and departure control software.
Fliers on Sun Country currently must receive a pre-travel health screening and wear face coverings while boarding and in flight.
In May, Sun Country also began flying cargo freight planes for Amazon, which provided a vital revenue stream during the initial slowdown in air travel due to the pandemic.
Please enable JavaScript to view this content.