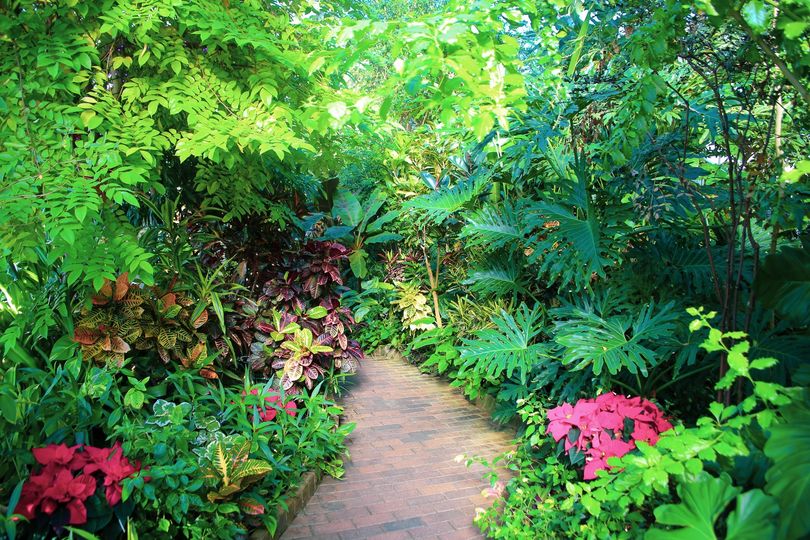 Indianapolis Parks and Recreation does more than just manage green space—it's also adding millions to the city's economy, according to an Indiana University study released Wednesday, in collaboration with Indy Parks.
Each dollar spent on the department generated about $3.13 in the local economy in 2019, with an economic impact of $106.8 million that year, researchers at IU's Public Policy Institute estimated.
"This report proves what we already know: public parks serve a vital role in our neighborhoods," said Mayor Joe Hogsett in a news release. "In providing fun and safe places for residents and families to gather, they represent one of our most important community resources, and should be treated as such. The past year has only underscored the need to protect and invest in our shared public spaces."
IndyParks manages 212 parks consisting of 11,258 acres of green space, including playgrounds, sports fields, trails, recreation and nature centers, pools, golf courses and dog parks, according to its website. The department also hosted more than 2,500 events, classes and programs in sports, arts and education in 2019, according to the report.
And access to it all is usually more financially accessible to residents than offerings from private competitors. In 2019, IndyParks took in about $4.3 million in revenue from its pool admissions, open gym attendance and golf course green fees, which are among the department's most popular programming options. The same amenities had an estimated private sector value of more than $8.1 million, the report said.
Location near a park can also add dollars to properties' worth, according to the report. In an analysis using Marion County parcel-level data from the Indiana Department of Local Government Finance, researchers found that average Marion County property values in 2019 climbed with proximity to parks. Properties 1,000 to 1,320 feet from a park averaged $140,000 in value, while those less than 250 feet away averaged $197,787. The average price of a home in Marion County was $183,400 in 2019.
Property values near parks, which appreciated 15% from 2016-2019, also increased faster than the Marion County average increase of 11%, according to the analysis. From 2017-2019, properties close to parks added $3.4 million to local tax revenue.
Indy Parks' own spending also added to the economy. From 2015-2019, the department directly spent about $136.3 million, indirectly generating another $98.5 million by paying for goods and services from other industries, according to the report. The 1,800 jobs Indy Parks provided over the same period of time also added $106.5 million in wages and benefits.
And that's despite relatively low spending on local parks. Indianapolis ranked 93 out of 100 U.S. cities in 2017 for its spending of $35 per resident on public parks, according to conservation organization The Trust for Public Land. The year 2017 was the most recent for which Indianapolis data is available on the group's annual rankings.
IU researchers noted that the report didn't include everything that could be factored in the economic impact of IndyParks, such as savings in health care costs and air pollution removal.
"While park systems are primarily viewed as a public good that can improve residents' quality of life, it is important to remember that they can also have significant economic impacts within the community," said Joti Martin, the report's lead policy analyst, in written comments. "Our research demonstrates the wide-reaching positive influence that Indy Parks has on those who live near its parks and the greater Indianapolis community."
Please enable JavaScript to view this content.