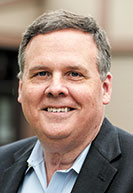 Five employees with decades of combined experience at IndyHumane have been terminated as part of an organizational restructuring, according to a message sent to staff late last week.
The email from CEO David Horth sent on Thursday said Chief Operating Officer Kirsten VantWoud, Director of Animal Behavior Colleen Benson, Canine Advocate for the Canine Behavior Team Renee Brooks, Annual Fund Manager Stacey Fear and Adoption Counselor Audrey VantWoud were no longer working for the not-for-profit.
In the message obtained by IBJ, Horth said he couldn't "speak to specifics," but said "none of these people were terminated for poor job performance or other similar reasons. Rather it is an organizational restructuring that is the primary driver behind this change."
Kirsten VantWoud and Fear both had been with IndyHumane for more than 10 years, serving in several roles, according to their profiles on LinkedIn. Benson has worked for the organization since 2008, according to her Facebook page. Brooks had been with IndyHumane for four years, according to her LinkedIn page. Audrey VantWoud had worked part-time for the not-for-profit for the past year.
Horth told staff in the email that he plans to share a new organizational chart "in the near future that will explain how things will flow going forward."
"These changes likely aren't as massive as some of you may fear," Horth said in the email.
IndyHumane now has 65 employees after the cuts.
Horth said in the email that "no further terminations are needed in order to deploy the new structure." He also said the changes were not made to cut costs.
"Your jobs are safe and Indy Humane is very stable," Horth said in the email. "These changes were motivated by strategy, not financial need."
It's not the first round of restructuring that Horth has implemented since taking over as CEO on Jan. 1. In an interview with IBJ in May, Horth said Indy Humane had already restructured the development department and customer service department.
Horth has been involved with IndyHumane for 18 years, working as a volunteer, serving on the board and in multiple stints as interim CEO. He became the permanent CEO after Steven Stolen was abruptly let go in July 2018.
In a statement sent to IBJ on Monday morning, Horth said the decisions were not made lightly.
"This restructuring is all done in an effort to better serve animals, to operate most efficiently with our available resources and continue to successfully carry out our mission as we have done for nearly 115 years," Horth said.
The terminated employees did not immediately respond to messages sent by IBJ.
In the email sent to staff, Horth said the restructuring was his decision—not the board of directors.
"The responsibility rests with me," Horth said.
Horth advised employees to "let the shock and anger fade before you make any decisions about your personal reaction to this news."
Please enable JavaScript to view this content.